COGNITION Hot Take: Millennials Flooding the Housing Market

Sara Gutterman
1 min read
Millennials and older Gen-Zers have become the housing industry's top influencers, as indicated by mortgage activity.
According to COGNITION Smart Data, Green Builder Media's suite of market intelligence services, Millennials are inundating the housing market, taking advantage of sub-3% mortgage rates and locking in historically low 30-year rates at an average of 3.256%.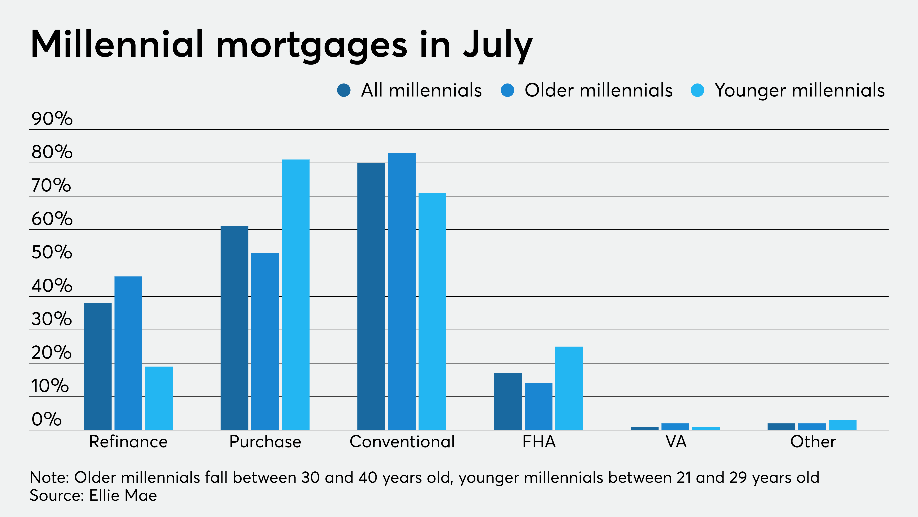 Home purchase and refinancing mortgages are surging, with projections for continued growth as Millennials and older Gen-Zs continue to hit their peak homebuying potential.
In response to this market momentum, lenders are expanding affordable loan options and requiring less stringent credit scores on certain types of debt vehicles, like Federal Housing Administration loans (although requirements for FICO scores did increase during the pandemic as risk-averse lenders shielded themselves from economic uncertainty).
The majority of Millennials qualifying for loans are married (60%) and male (57%), and the average loan amount is just over $211,000.
For more information about Millennial and Gen-Z homebuying trends, sign up for a COGNITION subscription.
---
About COGNITION Smart Data:
COGNITION Smart Data offers advanced intelligence and insights about market trends and important customer information like behavioral patterns, purchase drivers, buying preferences and sentiment. COGNITION enables clients to make informed business decisions, yielding specific deliverables and tangible results. COGNITION provides a definitive competitive advantage by allowing companies to stay a step ahead of their competitors.
For more information on how you can tap into the power of COGNITION Smart Data, visit www.greenbuildermedia.com/cognition or contact Sara Gutterman at sara.gutterman@greenbuildermedia.com.
Sep 17, 2020 11:26:14 AM · 1 min read
---

As cofounder and CEO of Green Builder Media, Sara is a visionary thought leader and passionate advocate for sustainability. A former venture capitalist, she has participated in the life cycle (from funding to exit) of over 20 companies, with an emphasis on combining sustainability and profitability. She lives in Lake City, Colo., with her husband, where she is an avid long-distance runner, snowboarder, and Crossfit trainer. She is also on the Board of Directors at Dvele, runs the Rural Segment for Energize Colorado, and is a former County Commissioner.