This is not your average building market intelligence.
Subscribe today and get instant access to data. See samples of COGNITION Smart Data below and then use the grid to choose your package!
Sample Weekly Hot Take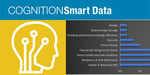 COGNITION Hot Take: How will the Coronavirus Change the Housing Sector?
Nearly 37% of Green Builder Media readers tell us that they believe that Health & Wellness/Indoor Air Quality will be the segment of the housing industry most impacted by the Coronavirus.
---
Sample Monthly Snapshot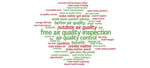 COGNITION Monthly Snapshot: Indoor Air Quality—A New Urgency
As awareness of virus pathways and pollutants rises, so does interest in healthy indoor air.
---
Sample Quarterly Market Report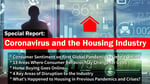 Special Report: Coronavirus and the Housing Industry
This quick snapshot of what's happening with COVID-19 will help your company stay on course during these uncertain times.
---
Sample COGNITION Dashboard
As a part of the Count Me In and Make Me the Boss COGNITION subscription packages, you will get access to a dashboard with real-time market data reflecting national home buying trends and insights into today's most important topics like Energy, Water, Health & Wellness, Connected Living, and Solar. Click here to view a sample dashboard.
---
Fill out the form below to schedule a demo.