Garbage Overflows in Communities from Coast to Coast

Sara Gutterman
3 min read
With COVID impacting public services, trash has piled up in streets, waterways, and open spaces in neighborhoods across the country.
Consumers are responding to the shocking increase in unsightly litter by demanding that manufacturers take more responsibility for the waste associated with their products.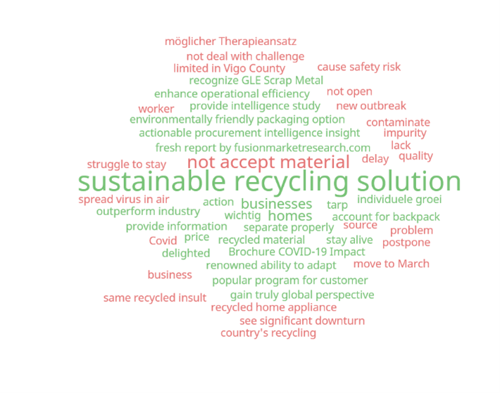 According to COGNITION Smart Data, Green Builder Media's market intelligence service, litter and illegal dumping has reached historic highs in communities throughout the nation. Consumer sentiment is highly negative, as individuals encounter an alarming display of items, from mattresses to masks, appliances to plastic bags, tires to diapers, strewn along landscapes that were once pristine.
David Biderman, executive director and CEO of the Solid Waste Association of North America (SWANA), laments, "There is garbage freaking everywhere." In Portland, Ore., municipal workers picked up 3,000 tons of garbage in 2020—more garbage than any other year on record, and 50 percent more than 2019.
Keep Pennsylvania Beautiful reported a 200 percent increase in illegal dumping of trash in 2020 over 2019, and Keep America Beautiful reported that there were a whopping 24 billion pieces of litter alongside highways, and 26 billion pieces of litter along waterways in 2020.
COVID-related budget cuts impacted sanitation departments from coast to coast, reducing curbside trash pickups, bulk trash pickups, street sweeping, and vacant lot cleanup—all at a time when household trash increased dramatically.
The rise in remote work has contributed to the exploding volume of household trash, as well as the increased use of single-use items during the pandemic, such as personal protective equipment like gloves and masks, packaging from online orders and takeout, and plastic bags. (In fact, some states that had previously enacted single-use plastic bans lifted those restrictions during the pandemic.)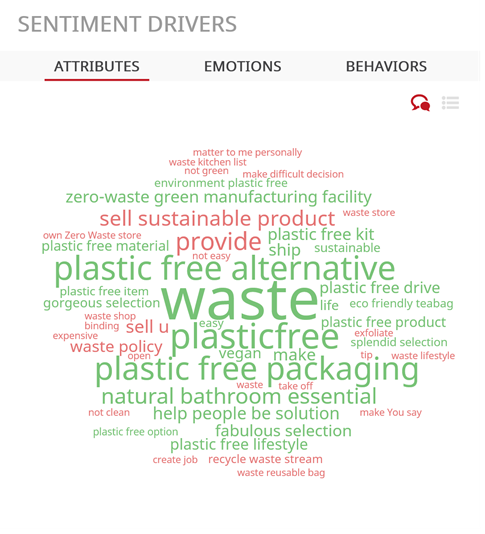 COGNITION Smart Data

shows a clear increase in concern about waste management, plastic-free packaging, and sustainable recycling solutions.
A OnePoll survey of 2,000 consumers shows that 67 percent of respondents increased their utilization of single-use plastics during the pandemic, with 38 percent using more water bottles, 29 percent using more delivery containers, and 23 percent using more drinking straws to keep themselves and their families safe.
Many Departments of Corrections and community-run programs that were designed to pick up rogue litter were suspended or cut during COVID. Furthermore, a laissez-faire attitude towards recycling during COVID impacted recycling services—many haulers that collected cardboard, glass and plastic decided to drop their services as people threw things like full jars of food and clothing into recycling bins.
In response to this shocking increase in trash, litter, and illegal dumping, COGNITION data shows that consumers are calling out manufacturers on social media and online forums, demanding that they take more responsibility for the products they produce.
Trending sentiment is that individuals shouldn't be tasked with determining how to dispose of goods at the end of their lifecycle. Rather, manufacturers should be responsible and deploy takeback programs, collecting products like mattresses, appliances, furniture, paint, and plastics that are difficult to recycle or discard.
Fortunately, innovative companies like Whirlpool are implementing such takeback services, offering customers uninstall and haul away options when they're ready to replace their appliances. Whirlpool also offers refurbished products, such as stand mixers, coffee makers, and other countertop appliances, designed to reduce waste by reusing as many high-quality parts as possible.
Congress is also taking action, working to implement regulations that address our current levels of uncontrolled waste, such as the Break Free From Plastic Pollution Act, designed to limit single-use plastics, hold the plastic industry responsible for its waste, and pause construction on any new plastic-making plants.
Public support exists for this type of regulation: according to a new Public Policy Polling survey of bipartisan voters in Colorado, Florida, Maine, and Washington State, 73 percent of voters surveyed support passing legislation to reduce plastic, air and water pollution, improve recycling, and hold manufacturers responsible for the packaging and end-of-life for their product.
Furthermore, a recent McKinsey& Company study shows that nearly 70 percent of general consumers—and 79 percent of millennials—are willing to spend more for products with sustainable packaging, like dry goods that come in biodegradable cardboard rather than plastic bags. Some are even looking for container-free alternatives. Nearly 50 percent of respondents claim that they consider the reusability of a product before they purchase it, and 38 percent think about whether or not it's biodegradable.
For more information about important market trends and innovations that are transforming markets, check out COGNITION Smart Data.
Jun 30, 2021 2:39:18 PM · 3 min read
---

As cofounder and CEO of Green Builder Media, Sara is a visionary thought leader and passionate advocate for sustainability. A former venture capitalist, she has participated in the life cycle (from funding to exit) of over 20 companies, with an emphasis on combining sustainability and profitability. She lives in Lake City, Colo., with her husband, where she is an avid long-distance runner, snowboarder, and Crossfit trainer. She is also on the Board of Directors at Dvele, runs the Rural Segment for Energize Colorado, and is a former County Commissioner.