Beko's Efficient Appliances Tackle Food Waste

Matt Power, Editor-In-Chief
3 min read
As they break into the list of top "green" brands in the U.S., Beko taps growing interest in healthy kitchens.
Our latest Brand Index comparison of brand awareness in the U.S. consisted mostly of the usual list of contenders, with Samsung, LG, Whirlpool and Bosch leading the pack; but another name, Beko, also made the top ten list.
Beko is not new to the appliance business, with dozens of products distributed throughout much of Europe for decades. But they're relatively new to the U.S. market. In this case, however, that gives them an advantage. They think differently.
First, they're offering 35 new products in this year alone, including some of the smaller, more flexible designs American homeowners are looking for, such as 24-inch dishwashers. But they're also getting into some truly "out of the box" concepts, such as a refrigeration technology called HarvestFresh+ that they claim will keep fresh produce in good condition for up to a month.
The result, they note, is far less food waste from unused vegetables.
What's really at the root of Beko's strategy is a campaign they call Healthy Kitchen. It's not a term that's in common use, but rather a carefully chosen moniker, which they describe as "an alliance of people, partnerships and products, all committed to personal and planetary health."
This wording may be a bit overwrought, but Beko actually seems to be following through with their stated intentions. They've put in place net zero manufacturing, focused on water and energy efficiency, while at the same time putting an emphasis on how planetary health relates to life at home.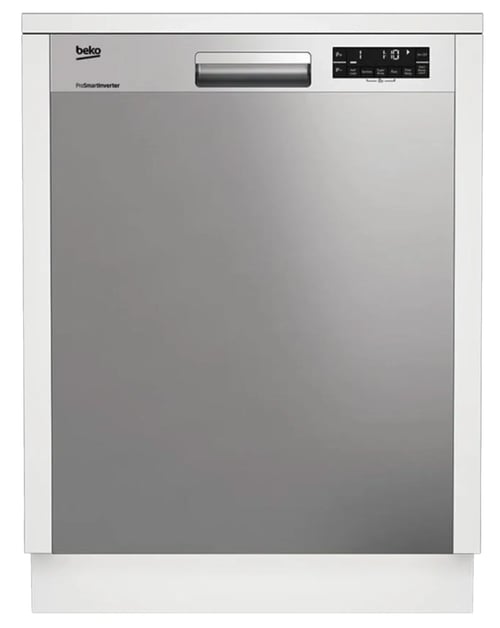 Put more succinctly, their Healthy Kitchen campaign "extends the kitchen design conversation beyond floorplans and functionality to include nutrition, recipe-prep, food and vitamin preservation, produce-based sustainability and waste reduction."
Gaining Credibility
This messaging seems to be working.
And although they've just entered the top ten in terms of brand awareness, they're being compared with sustainable icons such as Bosch very favorably. Beko's leadership closely monitors buyer sentiment.
Ultimately, of course, the company's success comes down to the performance of its products. Aside from consumer sentiment, it's hard to measure the impact of "big picture" thinking about ecological issues, but we believe their rising brand awareness is a dividend of taking the high road.
When talking about appliances, I often review the latest Consumer Reports testing, to see how maintenance records and side-by-side evaluations of different models compare. What I found with Beko is that the company's higher end dishwasher, for example, the DUT25400X, got an overall score of 76, with comparable performance to Bosch's less pricey models. One of the things they got dinged on was noise levels, which is something I know they've focused on with their new product lines.
In my research, however, I also identified what is probably the company's biggest challenge: product distribution and availability. This will surely become an emphasis for them in 2023, keeping an up-to-date list of products distributed and available in the US market; in other words, creating a physical presence where products are available when contractors and their clients want them.
Why Try Beko?
The Beko messaging is good. I like the company's "above-and-beyond" approach to sustainability. Their prices tend to be slightly lower than other Euro brands such as Bosch. We're working with them on some VISION House projects this year, so I hope to get a better sense from the trades about how easy the products are to install, reliability and so on.
In the meantime, the products seem solid. The company's sustainability commitment seems better than many of their competitors. If they stay on track, keep working on distribution, make sure they're included in product reviews such as Consumer Reports, I won't be surprised to see them steadily climb higher in the top 10 of our Brand Index each year, and give big brands such as Whirlpool, LG and Bosch some serious competition.

Oct 7, 2022 10:44:44 AM · 3 min read
---

Veteran journalist Matt Power has reported on innovation and sustainability in housing for nearly three decades. An award-winning writer, editor, and filmmaker, he has a long history of asking hard questions and adding depth and context as he unfolds complex issues.