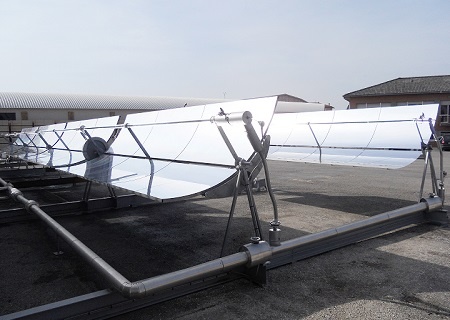 From thermally activated technologies to personalised microclimates, researchers look for ways to save energy and increase comfort in public buildings.
Energy-eating buildings are a global issue. According to the United States Environmental Protection Agency (EPA), every year buildings in the country account for 36% of domestic energy demand and 65% of electricity demand.

The MIT SENSEable City Laboratory is studying a "customised climate" in buildings. An infrared heating system, called Local Warming, tracks the presence of people in a space and generates a collimated infrared energy beam, which follows the steps of users. The system allows energy savings of up to 90%. A further development will allow each person to customise his/her 'climate area' in the building.

"European and US buildings have different problems in terms of dimensions and efficiency," explains Carlo Ratti, director of the Laboratory. "In Europe, older buildings are smaller and sometimes less efficient, while the USA still suffers from the big McMansion wave. But in both cases a staggering amount of energy is wasted on heating or cooling empty offices or partially occupied buildings." The McMansion architectural style, born in the 1980s, is characterised by oversized homes and an attempt to produce a luxury effect.