Appliances as Energy Management Systems

Kevin Nolan, Guest Columnist
3 min read
CEO of GE Appliances Kevin Nolan addresses how appliances can offer energy solutions at every price point.
GE has electrified America, connected appliances, and revolutionized life at home by creating solutions that changed how we cook our meals, clean our dishes and clothing, cool our homes, heat our water, and preserve our food.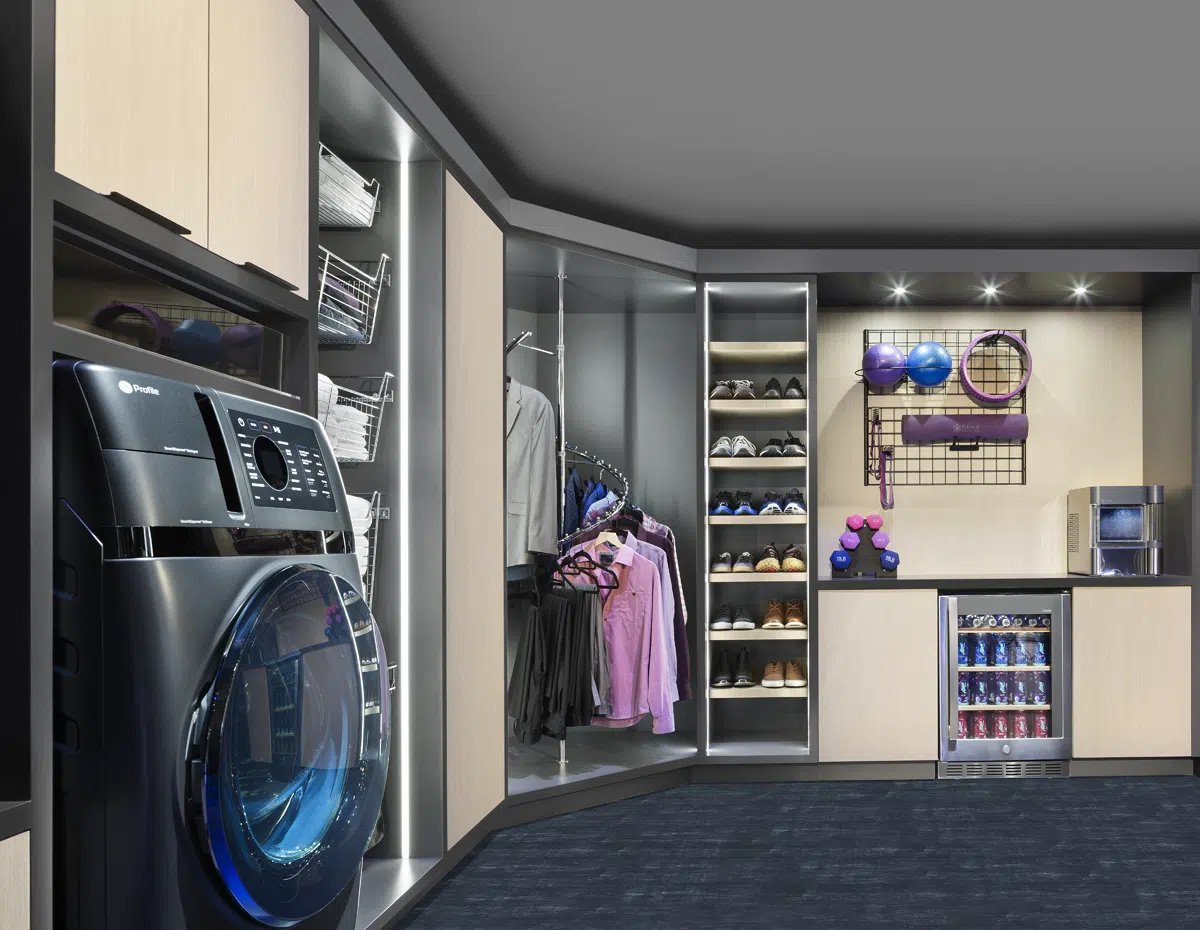 Now, building on our heritage and focused on the future, we're making our products more efficient than ever before with exclusive, affordable technology that allows our appliances to communicate with utilities to reduce carbon impact without impacting performance.
We've worked on this technology over the last two decades–to make our products more efficient and create an energy management system available in most of our appliances, water heaters and air conditioners.
Our invention lets energy companies communicate with our products to use electricity when solar is more readily available, charge water heaters to store energy during off-peak hours, and delay defrost or ice cycles in our refrigerators for a few hours to a time when energy grid consumption is lower–all without comprising the consumer experience.
This technology continues to improve because our appliances allow for updates like your phone, and we've made it easy by packaging suites of products at every price point.
We're doing this not just because we can, but because we should. This drove us to co-create an ecosystem with best-in-class tech companies in lighting, information technology and energy management to help consumers gain energy independence, control energy usage, lower their energy bills, and reduce their environmental footprint.
Innovation Multiplies
Our innovation process also led to some significant product launches that are hitting the market now. Our one-and-done GE Profile Ultrafast Combo is the industry's first combination washer and dryer that allows you to wash and dry a load of clothing in one unit in about two hours.
The drying function is powered by a heat pump, it doesn't need a vent and only needs a 120v outlet, and the drying system is 50 percent more energy efficient than a traditional dryer. We appreciate receiving Green Builder's 2023 Sustainable Products of the Year award for this innovation that is changing the laundry game and disrupting the industry.
We've been the cooking performance leader for generations, and we're responding to consumer demand for efficiency by launching 14 new, induction cook tops this year across our Monogram, CAFÉ, and GE Profile brands. Induction cooking technology utilizes electromagnetic currents that directly heat the cookware, instead of first heating the cooktop surface. It's a much more efficient way of cooking, and these products are made at our Roper Corporation facility in LaFayette, Ga.
One of the products that's changing the efficiency game is our GE Smart 50 Gallon Electric Water Heater with Flexible Capacity. It's a 50-gallon unit that functions as a 75-gallon water heater thanks to our mixing valve and two heating elements that quickly increase water temperature for hot water on demand. This means you have hot water when you need it, and you're not using energy to constantly heat the water when you don't need it.
In addition to offering 500 Energy Star products, we've also focused on "our house" by improving our operations sustainability. In 2011, we were the first American appliance company to switch over to cyclopentane to manufacture our refrigerators. This is a foam-blowing agent we use in the doors and casings of refrigerators and freezers.
With the switch, our Decatur, Ala., plant eliminated more than 400,000 metric tons of CO2 from entering the atmosphere. That's the equivalent of getting rid of 78,000 cars from American roads every year.
We've achieved at least 80 percent landfill diversion at all of our U.S. manufacturing facilities, 80 percent of our packaging can be recycled, we recycled 102 million pounds of material in our plants, and we've consistently received the RAD Champion Award from the Environmental Protection Agency for our commitment to responsibly recycle and dispose of appliances.
The Future of Appliances
Now we're focused on what's next. Over the next few months, you'll see us roll out exciting new partnerships and products that will change the game in energy efficiency and management. Our appliances are in half of all U.S. homes, and now the company that Americans have trusted for a century to help create what's next, will bring you products that can talk with energy companies and solar panels to maximize renewable energy usage, help reduce your environmental footprint, lower your utility bills and assist in the journey toward energy independence.
We look forward to you joining us on this journey, because at GE Appliances, the future is now.
---
Green Builder Media's CEO Sara Gutterman sat down with Nolan to get more in-depth information on what the company is doing to help America decarbonize.
Oct 11, 2023 8:15:00 AM · 3 min read