A Pandemic Labor Shortage Epilogue?

Alan Naditz
7 min read
Pre- or post-COVID-19, dealing with labor and supply issues is as challenging as ever.
New year, same problems—and then some. That's the consensus of several experts as they evaluate the construction industry and the challenges it will face in 2023. In this first "nearly normal" year after the pandemic, expect a similar but narrowed down slate of issues to contend with, including labor availability, supply issues, and a cooling housing market.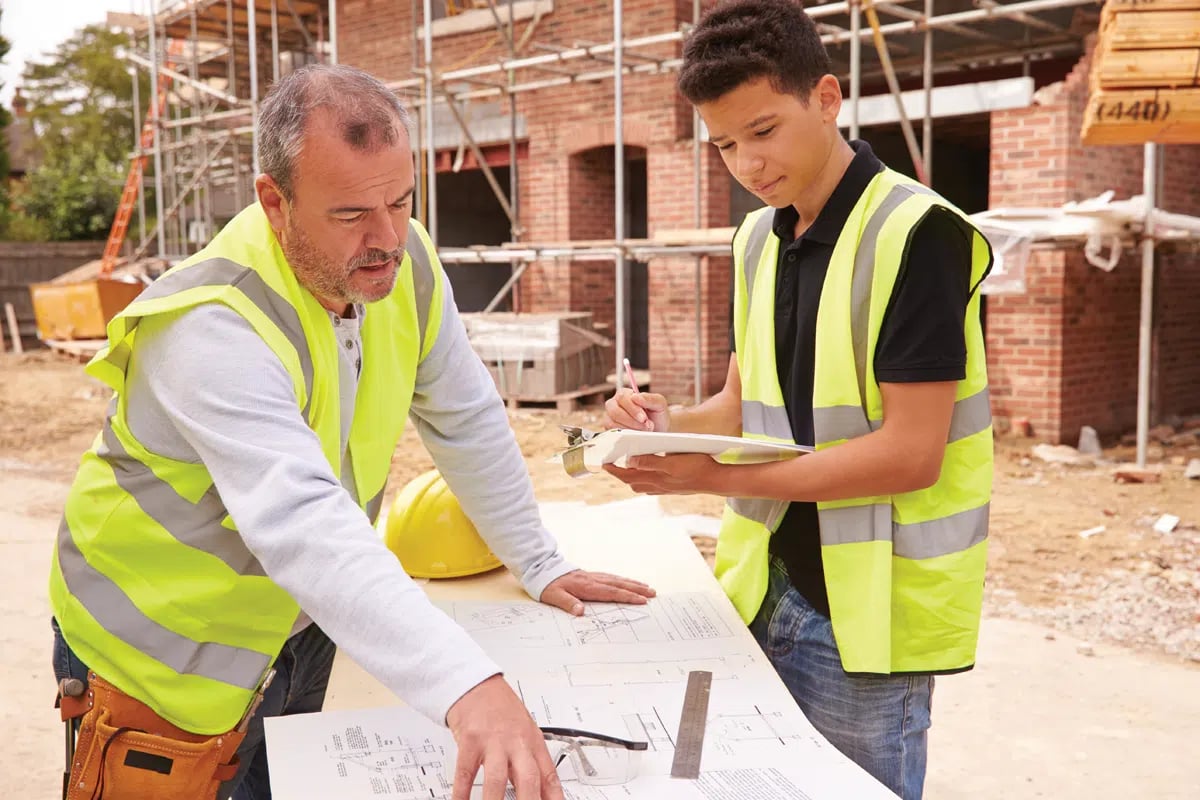 The number of workers in various construction fields is expected to climb very slowly in some fields, and decline moderately in most others, through the start of the 2030s.
The key to coping with these issues? Adaptability, according to Howard Frederick, a partner at The Platta Law Firm in New York City. "As restrictions in the construction industry are slowly beginning to lift, there is an overwhelming consensus that work policies and procedures will not be the same as they were before the pandemic," he notes, in a report on ForConstructionPros.com. "However, by better understanding and addressing the changes ahead, contractors will be better prepared to overcome the various, new challenges they can expect to encounter."
Where Is Everybody?
Hard as it might be to believe, the labor shortage was less-pronounced in 2022, with hirings trending upward during the year. Data from the U.S. Bureau of Labor Statistics indicates that the unemployment rate in the construction industry dropped to 3.4 percent in September, the lowest level since September 2019—a half year before COVID-19-induced lockdowns began. By April 2020, the rate reached its peak of 16.6 percent; that titanic number dropped as the industry gradually went back to work.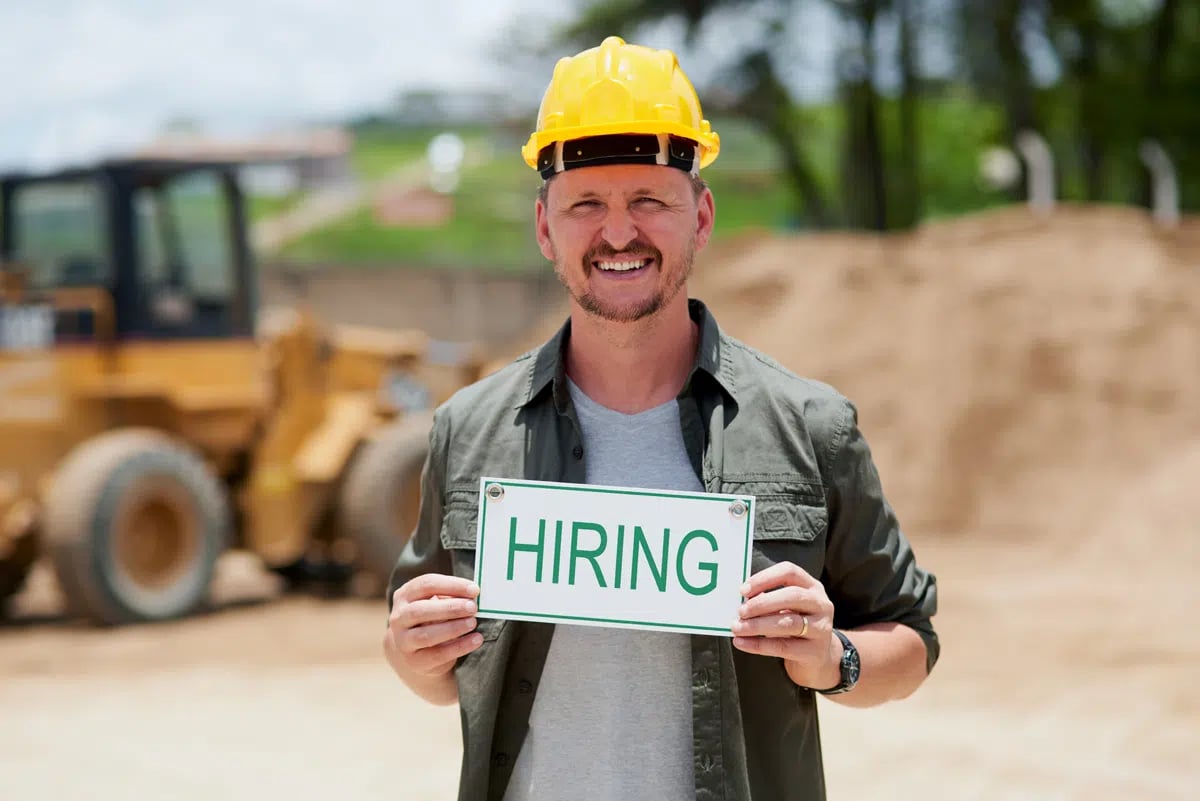 Overall, job openings in construction fields have moved in an upward manner during 2022, and are making up a larger percentage of all available jobs nationwide.
But the number of people out of work isn't the real problem, according to David DeSilva, head of construction at The Hartford, a construction insurance provider in Hartford, Connecticut. The challenge is to find people who want to come back to work.
Hartford's report, "Construction Industry Trends in 2022: The Talent Shortage," notes that pre-pandemic, labor was already a growing concern. "There were more workers leaving the field than entering it," DeSilva says. "The pandemic really accelerated this shift of workers retiring or changing careers."
The culprits are many. Baby boomers, who currently make up 25 percent of the U.S. workforce, are rapidly retiring. The National Center for Construction Research projects that 40 percent of this group—roughly 16 million workers—will collect their gold watches during the next 10 years. Generation X is still solidly in the workforce but aging. Millennials, who rival baby boomers in workgroup size, spearheaded the Great Resignation and, according to a 2019 report by the U.S. Chamber of Commerce, don't consider construction to be a worthwhile career industry.
There's also a stubborn aftermath of the Great Recession: In 2008, 630,000 workers permanently left the construction industry, according to Michel Richer, content marketing manager at workforce management software maker Bridgit.
This doesn't make life easy for the industry. Having fewer workers gives companies fewer choices on the number and types of projects they can bid on. And, meeting contract agreements and completing projects on time becomes harder if companies lack skilled professionals, according to Richer. He also notes that a 2020 survey by Associated General Contractors of America (AGC) and Autodesk revealed that during the pandemic, 60 percent of companies had to postpone or cancel at least one scheduled project.
Worker efficiency and workmanship are also affected. Laborers may rush to finish a project on time or quality may suffer because of an employee's inexperience, DeSilva adds. "Workers who are less tenured or new to construction don't have the background or experience that's often needed to complete a job the first time," he notes. "With less workers in the field, there are higher demands that are put on the workers that are left. This leads to workmanship issues and mistakes."
Skilled laborers can be asked to take on more work, which can lead to job burnout and more workers changing careers, Richer notes.

SOURCE: U.S. Bureau of Labor Statistics
Sourcing Products for Construction
Of course, having enough people to work a job doesn't mean a lot if there's nothing to build it with. During the early months of the pandemic, many contractors were unable to source basic materials—such as sand, cement, and bricks—while also suffering from labor shortages. This will eventually drive up costs significantly at one point, according to New York City-based insurance broker and risk advisor Marsh.
"For many contractors, paying suppliers early has proved critical, and is likely to remain more of a priority post-pandemic," the company reports. "Often, smaller subcontractors are least able to carry risk, so paying them early may help to ease some cash flow challenges in a changing environment where being able to mobilize quickly is vital."
Like most companies, contractors will reevaluate their supply chain management to minimize future interruptions. Many companies are looking to engage with a smaller number of well-aligned organizations, Marsh reports. They will also look more closely at where their extended supply chains are based—including, where possible, suppliers of their suppliers; seek to diversify them; and avoid having too many suppliers concentrated in any one area.
Some companies may also seek to bring their suppliers closer to home. "Overall, creating a flexible supply chain that can adapt quickly to engage alternative suppliers will be key for contractors post-pandemic," Marsh notes.
Meanwhile, delivery times for products were severely impacted at the start of the pandemic in early 2020, and things haven't improved much. But 2023 could be a better story. For example, U.S. port delays had a historical turnaround time average of 3.5 days pre-COVID-19; in 2021 the delay sat at nearly 6 days, according to a report by Pleasanton, California-based accounting firm Sensiba San Filippo. The turnaround time will be closer to 5 days by the end of this year.
"Factors like these have dampened performance in the past," the company notes. "But things should improve as inventories are replenished and more projects are scheduled for completion. We can also expect companies to adjust their logistical needs to face these disruptions."
Construction Projects Can't Be Hurried
Worker shortages, lack of product, and extended delivery times add up to one unhappy thing: A longer-than-expected completion time. Stories abound about housing projects that were expected to take less than a year to build instead ended up taking at least twice as long. The timeline might not be that skewed in 2023, but it's definitely not going to be like the "good old days" of 2019 or earlier, experts note.
"Construction site safety changes, in addition to the increased worker and supply chain demands, will undoubtedly add to the amount of time it will take to finish projects," Frederick notes. "It would behoove contractors to keep these added time constraints in mind when bidding out new jobs to ensure a realistic schedule is implemented."
That could put an end to a popular way of speeding up construction time: fast tracking, where building starts on a project before its design has been finalized. The practice will be virtually non-existent in the foreseeable future, according to Richer. "Simply put, contractors will need to establish longer project timeframes," he notes. "All members of the project team, including architects, owners, subcontractors and other consultants, must embrace the reality that projects will simply take more time than they did in the past."
Five Ways to Track Down New Talent
Pandemic or no pandemic, labor acquisition and retention has been a headache for the construction industry. While there's no quick fix, there are several things an employer can try to help handle a skilled worker shortage.
Michel Richer, content marketing manager at workforce management software maker Bridgit, offers the following five tips to attract new employees:
Improve the company culture.

With construction viewed as an unappealing industry for younger generations, contractors need to improve their company culture, and in doing so, improve the culture of the industry in general. Two ways include: Asking for more feedback from the company's workforce, which gives them a chance to voice any concerns, and lets them know that their input is valued; and rewarding team members that engage in the company values, which sets the standard for the rest of the team.

Look to different sectors.

A drop in employment at non-residential construction companies could mean a bounty of skilled workers for recruiting. Offering opportunities for gainful employment and career development can help pull in workers that had to be let go due to construction slowing down.

Tap the female workforce.

According to the Bureau of Labor Statistics (BLS), women make up only 10.3 percent of the construction workforce, and only 1 percent of workers on a building site are female. This is a massive talent pool that the construction industry should focus its attention on.

Break down language barriers.

BLS data also indicates that construction has a huge foreign language gap, with more than 30 percent of the workforce being solely Spanish speakers, and 40 percent of companies reporting that they do not have any on staff. Employers can try to overcome this barrier by offering language training and even making language proficiency a requirement during the hiring process. This also creates an inclusive culture that is more appealing to non-English speaking workers and greatly expands the available talent pool.

Recruit athletes.

Construction workers are often considered to be "occupational athletes"—people that physically move around to work and earn a living. Why not try recruiting actual athletes? Thousands of physically gifted young athletes that have given up on their dream of making "the show" enter the workforce every year.




---
This story is part of a special report presented with generous sponsorship from: ProVia, Whirlpool, Cultured Stone, and Sonos.
Mar 17, 2023 10:39:40 AM · 7 min read
---

Alan Naditz is managing editor of Green Builder Magazine. He has covered numerous industries in his extensive career, including residential and commercial construction, small and corporate business, real estate and sustainability.