A Healthy Home Means Healthy Inhabitants
COVID has inadvertently shown us the importance of IAQ. What can you do to improve occupant health and system efficiency?
The Coronavirus sent the world into a tailspin a little over two years ago. Due to the airborne qualities of the virus, it ignited interest and concern over air quality. COVID aided in demonstrating the connection between air quality and human health.
Sara Gutterman, CEO of Green Builder Media, sat down with Paul Scialla to discuss healthy home trends. Scialla is the founder of the Well Building Institute, which administers the WELL Building Standard to improve human health and wellbeing through the built environment. He also founded Delos and is CEO of the wellness real estate and technology firm.
Indoor Air Quality Matters
"Humans spend 90% of their time indoors," Scialla points out. "We've long known that indoor air quality (IAQ) is generally 2-5 times worse than outdoor air quality,"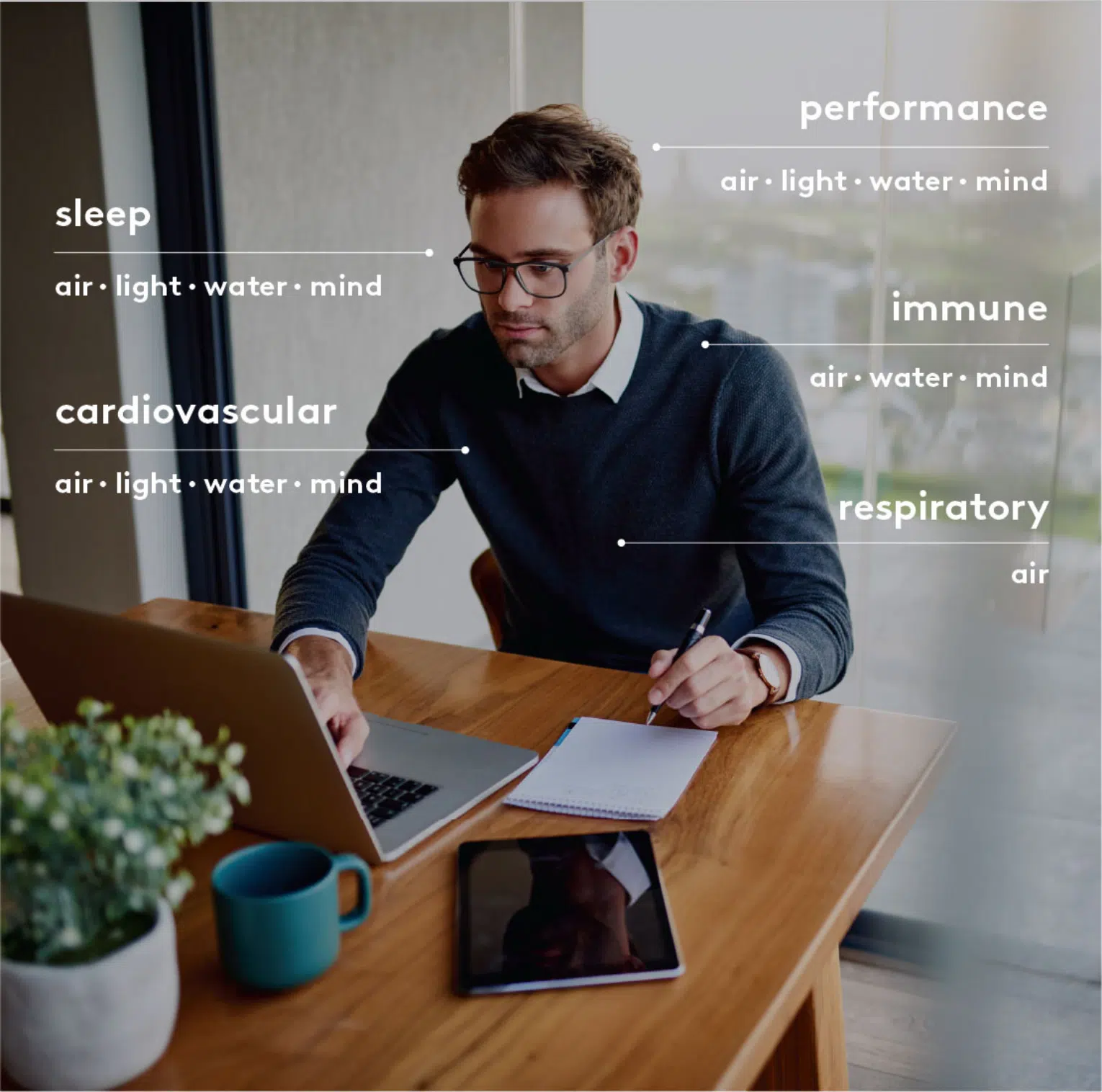 Scialla further asserts, "If I put a dirty glass of water in front of you, you wouldn't drink it. You have that choice. You don't have that choice with air quality."
To improve the quality of indoor air, Scialla suggests using local filters like air purifiers in addition to ducted systems to achieve both spot ventilation and whole-home air exchange. Using a localized unit will sanitize air at the point of concern, which means viruses and bacteria are immediately eliminated instead of waiting for the whole building system to filter the air.
Air Filtration and Energy Use
Pristine air quality does not have to come at the expense of energy or carbon emissions. Many fear that increasing their filtration will increase energy use. Scialla says this isn't the case anymore, as new and emerging technologies make air filtration and purification extremely efficient.
"In fact, we've seen and deployed technology that can contribute to a MERV 16 or 17 filtration equivalency with a MERV 9 pressure drop in the HVAC," explains Scialla. These solutions speak to "the energy savings side of the narrative and the inputs as it pertains to our planet, and also the filtration side of the narrative and the impacts pertaining to people."
Combining the right filtration equipment and technology can lead to a high-efficiency outcome with a lower energy usage for a healthier building and planet.
Watch this video to learn more about efficient air filtration systems, ways to improve your IAQ, and the importance of clean air.