2022 Green Builder Sustainable Products of the Year

Alan Naditz
4 min read
Greenhouse gases have the world holding its breath. But some companies are working to clear the air—and more.
The clock is ticking. Each day seems to bring new warnings about the human acceleration of climate change. We have less time than we thought to clean things up before environmental damage becomes irreversible.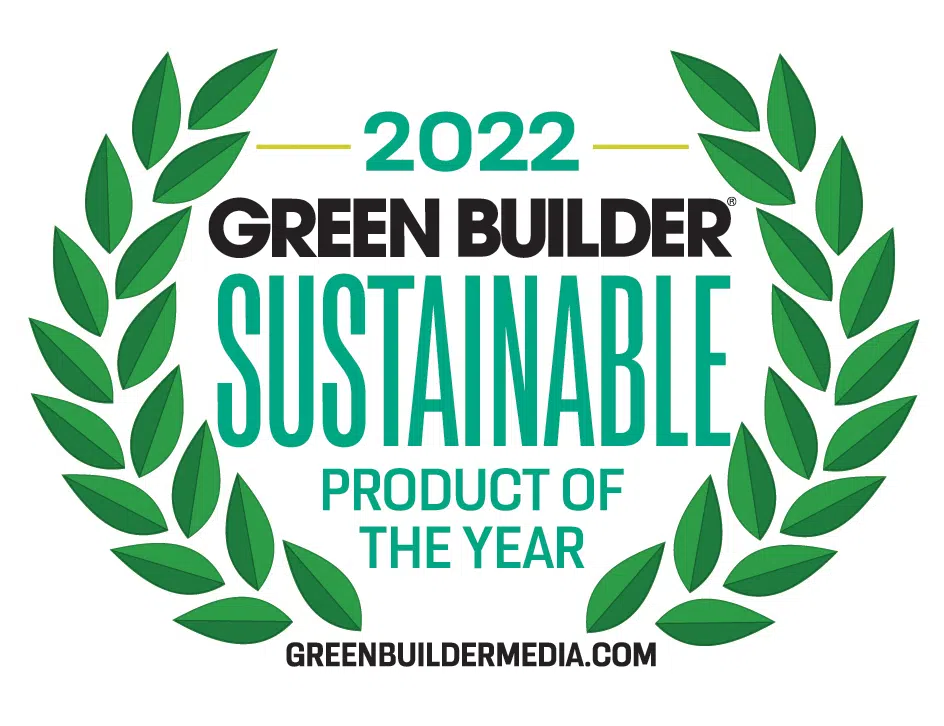 Formerly "The Hot 50," Green Builder's annual list of prominent, enviro-friendly products has a new handle: "Sustainable Products of the Year." This change is intended to help the 50 annual recipients spread word of their innovations to the wider world.
Here's a sampling of the products that took home awards this year—products that belong in your high-performance homes. You can download Green Builder's March/April issue to see the complete list of winners.
Schneider Electric Square D Energy Center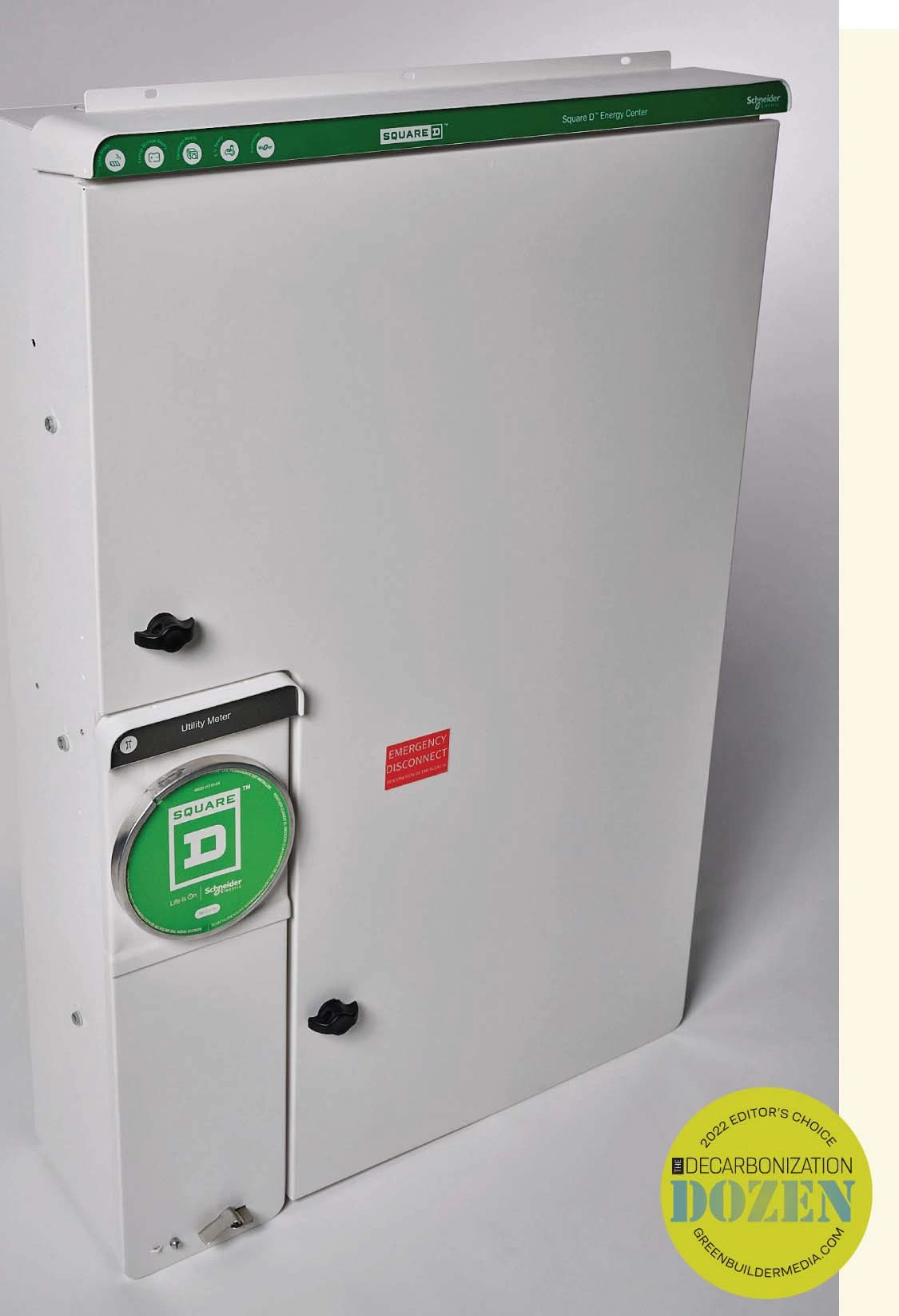 This all-in-one home energy system that provides energy usage insights and monitoring capabilities for real-time residential energy use. Users can monitor and custom-control energy use from across a home's entire ecosystem with a single app.
It can also enable simplified and automated backup power from batteries and generators, and even activate a photovoltaic system when used in combination with a battery during grid outages. The energy center can also be utilized to easily integrate an electric vehicle charger.
Meanwhile, builders can easily address changing building regulations, including California's Title 24 Building Energy Efficiency Standards. A straightforward integration of solar and storage, and an integrated and field expandable backup panel, makes the energy center an easy and simplified install—which means lower expenses for the builder and homeowner.
Rheem Prestige Series Variable Speed Heat Pump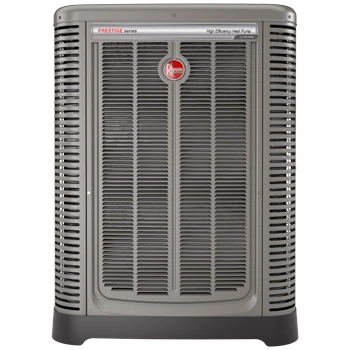 The EcoNet-enabled, inverter-driven Prestige Series Variable Speed Heat Pump by Rheem provides cooling efficiencies up to 54 percent higher and heating efficiencies up to 34 percent higher than typical heat pump designs.
Efficiency benefits of this ENERGY STAR-certified unit include a Seasonal Energy Efficiency Rating (SEER) of up to 20, a Heating Seasonal Performance Factor (HSPF) of up to 11 and an Energy Efficiency Ratio (EER) of 15.
With inverter technology, the scroll variable-speed compressor adapts to any kind of weather. The compressor also uses 70 percent fewer moving parts, and can save the owner more than $7,000 over the unit's lifetime.
Innovative EcoNet technology monitors and controls the heat pump, ensuring optimal performance and energy efficiencies in the home, and providing maximum energy savings. The optimized fan vent contributes to a quieter operation, while the composite base pan design helps eliminate corrosion.
Modern Mill ACRE sheets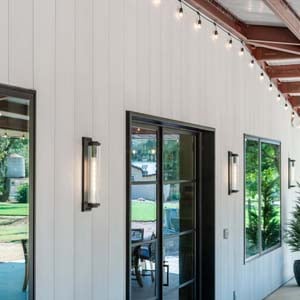 These ACRE sheets help solve a huge problem: deforestation. Instead of trees, these panels, trim, decking and siding comes from discarded rice hulls. The product is virtually indistinguishable from wood and is often recommended by architects as a replacement for lpe, cedar, and teak.
It has a uniform texture, can be crafted with regular woodworking tools, and can be cut, sanded, fastened, nailed, glued, and stained or painted just like wood. ACRE sheets can be easily milled into flooring, cabinets, fencing, furniture, and more. They are also water-, weather-, and pest-resistant, and guaranteed not to splinter, rot, or crack.
ACRE products offer a homogeneous edge cross-section, meaning the edges do not require special treatment or need to be sealed or laminated. They are free of phenol, formaldehyde, and adhesives, and are manufactured in a zero-waste environment. Also, they are 100 percent recyclable.
GAF Energy Timberline Solar Energy Shingle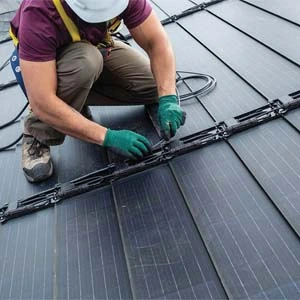 More than 75 percent of U.S. homes have asphalt shingles, most of which eventually end up in a landfill. GAF Energy has developed what it hopes is a solution: the Timberline Solar Energy Shingle (ES), which integrates solar technology into existing roofing processes and materials.
Why not upgrade that next roof replacement to a solar roof? ES, which can be nailed in like a regular shingle, is less than a quarter-inch thick and integrates with traditional shingles, to create a sleek and attractive look.
In September 2021, the Timberline Solar system achieved UL's 7103 certification, which authorizes GAF Energy to install the system as a residential roofing product and a solar energy product—the first of its kind to be recognized as both. In addition, GAF Energy worked with Sandia National Laboratories, a U.S. Department of Energy research and development lab, to verify the product's strength, durability, and overall market-readiness.
JinkoSolar Eagle RS residential energy storage system
JinkoSolar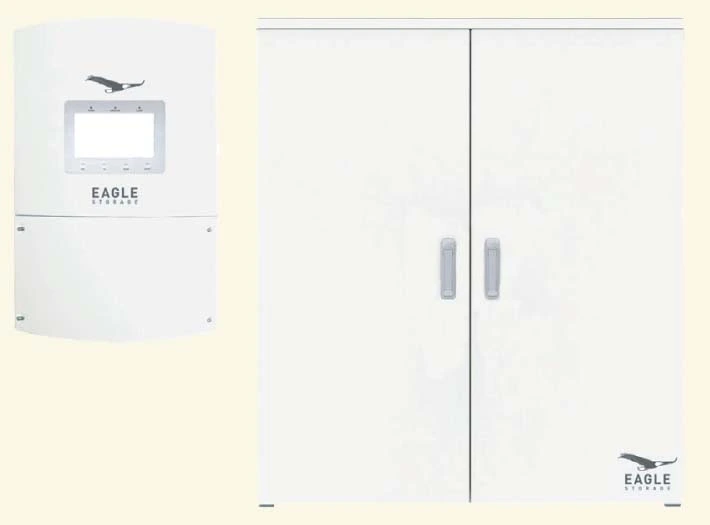 's Eagle RS is a fully integrated, DC-coupled residential battery energy storage system that is an all-in-one option for proper energy management. Offering 7.6 kilowatts and 26.2 kilowatt hours of power, the system's key features include an integrated automatic transfer switch with an autotransformer to allow worry-free operation during power outages when linked with solar.
A robust battery management system (BMS) offers increased safety, faster charge capability, decreased fire potential, and improved cell life.
The system's batteries are UL 9540 certified, and are IP55/65 and NEMA 4 outdoor rated. They are in separate cabinets to allow for flexible installations whether floor or wall mounted. A lithium iron phosphate (LFP) chemistry offers ultra-safe device storage capability; a Tigo RSS Transmitter provides rapid shutdown when needed. A U.S.-based monitoring app that is Android and iOS compatible allows installers and end users to track system production.
Navien PeakFlow A Scale Prevention System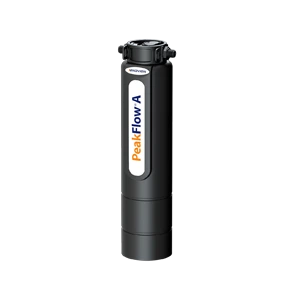 Calcite—the rock-hard scale seen inside pipes and boilers, and on heating elements—is an arch-nemesis to heat exchangers. Too much buildup lowers heat transfer rates and hinders water flow.
Water heater manufacturer Navien's chemical-free and environmentally friendly system, PeakFlow A (advanced), keeps that problem in check. PeakFlow A transforms potential hard scale buildup into soft scale aragonite and vaterite that can easily be rinsed out with water flow.
With a maximum flow rate of 10 gallons per minute (GPM), PeakFlow A can be used for residential or light commercial applications. This advanced system can be installed at the main water line to prevent scale for the entire water supply, or at the cold water inlet line just before a tankless water heater or combi-boiler. PeakFlow is also available in S (standard, 6 gpm) and C (commercial, 20 gpm) versions.
May 11, 2022 11:52:44 AM · 4 min read
---

Alan Naditz is managing editor of Green Builder Magazine. He has covered numerous industries in his extensive career, including residential and commercial construction, small and corporate business, real estate and sustainability.