With the ability to bend without special tools or heat, PEX tubing makes an ideal plumbing solution when it's time to repair or remodel. It can also connect easily to existing copper.
A COUPLE OF COPPER PIPES DEVELOPED A LEAK under my sink this week. To be fair, it wasn't the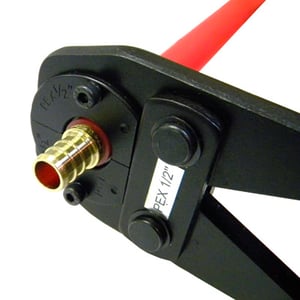 copper that gave way, it was the old solder, put in 30 years or so ago. And it wasn't a fast leak. I had time to react before much damage had occurred.