Upcoming Webinars from Green Builder Media
Welcome to Green Builder Media's Webinar Series. Launched in 2011, this series taps forward-thinking, innovative speakers for lively online interviews and interactive Q&As. These webinars will help you stay on top of trends and will give you new ideas and best practices to bring back to your business (not to mention, they are entertaining—and free!)
For a more detailed summary of each presentation and the presenter, please click the register link.
---
Free Webinar: Zero is the Future of Housing….And No Extra Cost if Optimized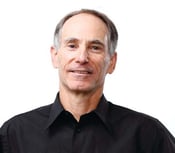 with Sam Rashkin
Chief Architect, U.S. DOE Building Technologies Office
Thursday, August 5, 2020
2:00 p.m. Eastern
This webinar will show the key building blocks of a zero energy ready home and how to optimize them. The exciting news is that an optimized zero energy ready home can cost the same or less cost as a minimum code home. Consider all the additional profit, customer satisfaction, market differentiation from increasingly obsolete existing homes, and reduced customer service calls a nice bonus.
---
More information on these to follow!
Aug 13: Gene Myers, Healthy Home
Aug 20: Heather Goetsch, Net Zero Carbon/decarbonization
Aug 27: Steve Easley, Building Science
Sept 3: Jim Myers, Code Update