What to Know Before You Buy a House

Cati O'Keefe
5 min read
Tiana Cooper has jumped both feet into rehabbing a 17-year-old home outside Austin. Midway through the process, she shares some valuable lessons about buying a home that needs to be remodeled.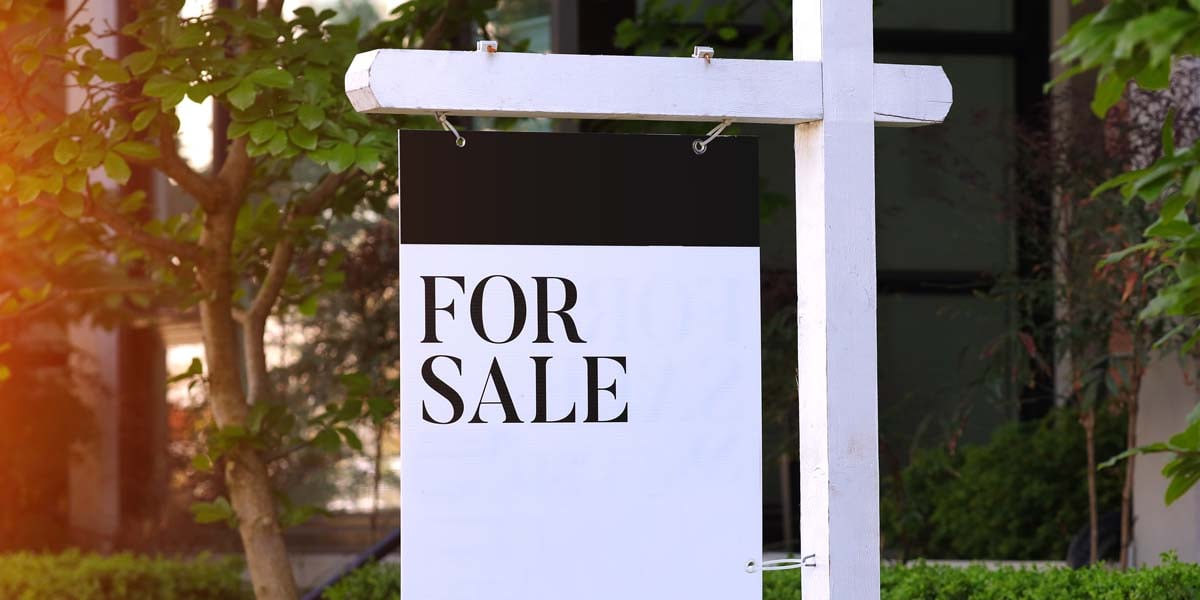 What was the most important thing to you when you were home shopping?
The most important thing was to have land for gardening, my dogs, and so I can eventually have rescue horses. I wanted a home that I could customize into a dream "forever house." I wanted the house to have a kitchen that was in good shape and usable now, but that also had room for customization.
What did you worry most about when you were considering your home purchase?
When I toured the house, I knew the HVAC was at the end of its lifespan. It was tough picking a house not knowing whether that cost was approaching—it could go out tomorrow or in two years. Same with the hot water heater. In fact, in any house, any of the home systems or appliances can go bad at any time. You have to plan for the cost of repairs.
Did you consider a home warranty to protect your home?
Actually, I got a home warranty plan from American Home Shield with the purchase, but it was not great. The first day we were in the house, the dishwasher leaked and flooded the kitchen. I called the company and was on hold for two hours. It then took them three days to call us and assign the repair to a mom-and-pop company—to this day we still haven't heard from them!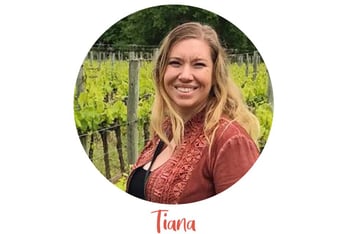 Like many millennials and first-time home buyers, Tiana Cooper is creating her dream home from an existing house. While the home she bought has lots of space, it needs to be redesigned and updated to work for her lifestyle.
You have to pay $75 toward the repair when you call to make the appointment, and you may not even get the repair! I gave up and called a plumber and spent $175 getting it fixed. And I'm out the initial $75 because I don't have time to argue with the bank or the company.
It's frustrating especially since the home seller gave us the basic coverage, and we paid an extra $100 at closing to get the premium coverage for peace of mind. What these home warranties cover and how they work are just not as great as they sound on paper.
I have made my own mistakes, too. A few months after I moved in, the water heater broke. I called the home warranty company and paid the $75 for the appointment because I really didn't want to have to pay for a new water heater.
Again, it took three days and multiple calls, but this time the repair guy actually showed up. But it turned out there was nothing wrong with the water heater. The circuit had flipped, and because our circuit board was mislabeled, I didn't know it.
I had been warned on the home walkthrough that the circuit board had missing labels, and I should have insisted the home seller have an electrician come out and properly label and test our circuit board before I closed. So I paid $75 for a guy to come out and flip a breaker!
Any other issues with the house?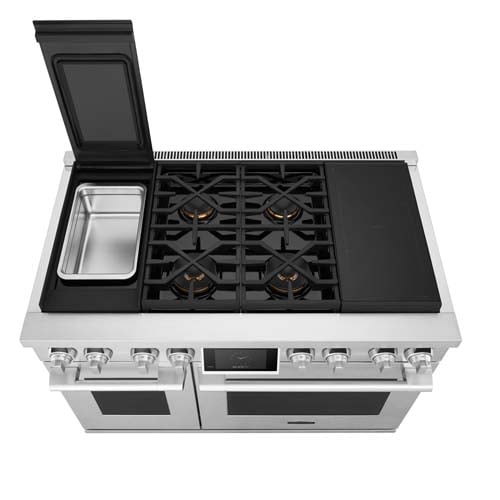 Chris Cernoch, principal of

Studio C² Architecture + Planning

,

is hard at work redesigning the kitchen space. While they waited for her final design, Tiana and Shannon picked appliances, opting for the

SKS

line. Shown here is the SKS 48-inch dual-fuel pro range with built-in sous vide and induction. Tiana plans to use the sous vide (vacuum-sealed food in a bag cooked in a water bath) to produce restaurant-quality meals when they entertain.
One of my biggest disappointments with the house was the appliances. They looked like they were in good condition, and I was told by the realtor that the owners barely ever used them.
The oven is terrible. I tried to bake cookies at 350 degrees, and it's not 350 at all. It took two hours to bake them!
The vent system on the stove turned on for the inspection, but it doesn't really work right. When I cook steak in cast iron or anything fishy, I have to open all the windows in the house.
But I'm excited because I are planning to replace all the appliances soon. I picked the SKS line for its durability and reliability, but also because the appliances are going to be beautiful. It will be good to be able to cook again!
What improvement will make the biggest difference to you?
I am most excited about a new floor plan, which I am working on with an architect—moving some walls and making the flow of the house better. But honestly, the big game-changer for me is the tub in the master bathroom. There is one there, but I am a big germophobe, so not going in there. Having a beautiful, functional tub is a self-care thing I am excited about.
I also look forward to screening the patio. I wasn't thinking about bugs when I bought the house, but in Austin, there are times of the year where you need everything screened, just like in Florida.
What advice do you have for first-time home buyers?
You really need to think about everything and ask questions. For example, when I toured the house, the plants and landscaping looked great, so I assumed the irrigation was good. But the previous owners had jerry-rigged everything—every spigot leaked and had timers, many of which didn't work. When we brought out a company to see if they could fix them, they quoted us $6,000.
Don't forget about pest control. It can be so expensive. When you get an inspection, the inspectors don't have to go anywhere where they don't feel safe. So when I heard little footsteps in our attic after we moved in, I realized that the exact area where the inspector didn't feel safe was where all the evidence of animals was.
So while the home inspection report said there were no pests in the house, they just weren't where the inspector looked. We had raccoons, possums, and mice. It cost me $1,875 to get them trapped and taken away.
Last—again this has to do with really paying attention and demanding a thorough inspection—the owners left a fridge behind, and I thought, "Great, I can use it as an extra fridge to put our beer in."
When I was relocating it to the laundry, I found out the water line had a leak in it that had been hidden because the fridge had been wiggled and wedged so hard into its spot that the flow blocked. As soon as I moved it, the water line got "unstuck" and flooded our kitchen.
I ran to turn off the water, and the water shut-off valve was broken. Thank goodness it was on the city side. They came out and fixed it, but had that been my responsibility, it would have been an expensive fix.
Wow. Are you wondering if you should have even bought this house?
[Laughs] It's been a wild ride in the past few months. I keep reassuring myself that after the planned upgrades I am doing, it will feel like a new house. I just have to get through the obstacles. I think in nine months to a year it will be done and great. But right now I am still in boxes, so I would say remodeling while you are living in the house is a challenge.
I am so excited to get started, and it will be exciting when the walls start coming down and everything is moving forward. Every step of the process kicks up my level of excitement.
Apr 7, 2021 10:17:28 AM · 5 min read
---

Cati O'Keefe is the editorial director of Green Builder Media. She has 25 years of experience reporting and writing on all aspects of residential housing, building and energy codes, green building, and sustainability.