Watch: Nudura's ICFs Fend Off the Elements
Sponsored Content
With the many issues affecting the building industry, insulated concrete forms create an efficient and durable alternative to conventional framing.
Nudura's Insulated Concrete Forms (ICF) were chosen for the structural wall system at the off-grid VISION House Seattle Cascades because of their ease of installation, energy efficiency, and resiliency.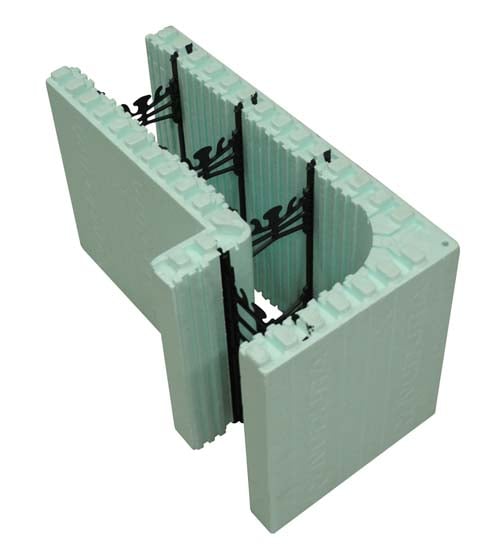 ICFs use two rigid panels of expanded polystyrene (EPS) foam held together by recycled plastic web ties. Once installed, the ICFs are filled with concrete. The concrete provides strength and thermal mass, while the foam produces an airtight layer of insulation. This allows for thermal lag to occur, reducing the energy needs of a home. Thermal lag occurs when the walls soak up heat during the day, releasing it at night, allowing for reduced energy demand.
Made out of EPS foam, which is approximately 90 percent air, ICFs are easy to move and assemble. Streamlined installation is particularly important today as builders struggle with accessing skilled labor.
ICFs have become cost-effective in today's market, as soaring lumber prices have been estimated to increase the cost of an average American home by up to $36,000. Moisture, insect, and fire resistance are innate benefits of ICF, making them highly durable and long-lasting.
Get an up close look at how ICFs go up in this video, where owner C.R. Herro walks the construction site with Eric Miller, regional sales manager of Nudura Insulated Concrete Forms, to talk about the reasons the house was designed using ICFs.