Watch: New Integrated Solar Roof Shingles for Homes

Samantha Carlin
1 min read
GAF Energy introduces a new dimension to solar roofing with its Timberline Solar shingles that integrate directly into rooftops.
Sponsored Content
As roof experts, GAF Energy knows the importance of a streamlined roof installation. That's why the company launched Timberline Solar shingles, which integrate solar panels into standard shingles, creating a roof that can generate electricity.
Martin DeBono, president of GAF energy, says "The solar is the roof; there is no shingle underneath it." In fact, Timberline Solar is the first building-integrated solar product to meet the 2022 standards for both roofing and solar.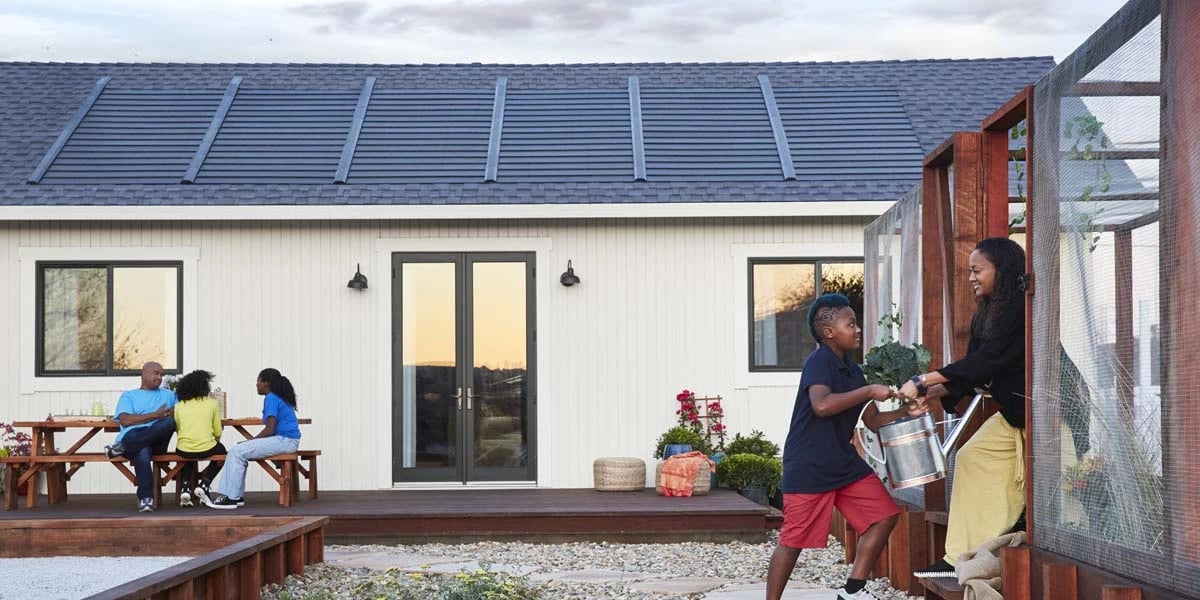 According to DeBono, the multifunctionality of the product keeps costs low. "Installation is as easy as any other roof since a nail gun is the only tool needed," he says. "Since solar is integrated into the roof, it keeps water, snow and ice out without compromising the integrity of the roof."
In addition to a 35-year product and labor warranty, Timberline Solar also has an energy output warranty. "We look over five-year periods, and if over five years you didn't get the electricity we said you would get, we'll write you a check," claims DeBono.
When it comes to recycling, Standard Industries, the parent company of GAF Energy, has invested over $150 million in the recyclability of asphalt roofs. DeBono notes that "15% of our shingles will use recycled shingles in the very near future."
"We need to embrace renewables, and this product makes it better for consumers, better for roofers, and better for the environment," DeBono says.
Watch the video to learn more about these innovative solar shingles.
Apr 19, 2022 3:58:49 PM · 1 min read
---

Samantha is able to express her passion for the environment -- both natural and built -- as the special projects manager at Green Builder Media. Prior to joining the Green Builder Media team, she worked as an order management specialist at C.A. Fortune, a consumer brands agency. She is a recent graduate of the Master in Environmental Management program at Western Colorado University with an emphasis on sustainable and resilient communities. Originally from the suburbs of Chicago, she is currently thriving in Gunnison, CO where she enjoys the surrounding geology, mountain biking, and skiing.