Should Your Solar Panels Be Two-Faced?

Michele Lerner, Associate Editor
5 min read
Bifacial solar panels generate more power than traditional solar panels and come with a longer warranty. Sounds perfect, right? But there are some caveats to consider before you upgrade.
Even if you love your solar panels, you may not understand exactly how they work, much less know that you can choose whether they work on one or two sides. "Bifacial" solar panels face the sun in one direction, and have a back sheet to send light back into the cells to trap it and generate energy on both sides.
"Bifacial solar panels produce more energy because of the two layers of panels, but they cost more than one-sided solar panels," says Andrew Sendy, president of SolarReviews and founder of a solar installation company in South Australia. "They're not typically used on homes at this point."
In theory, Sendy says, you could install them on a roof, but the expense may not be worth the increase in energy.
"Bifacial solar panels absorb light on both sides, which according to Angi pros, can produce up to 25% to 30% more energy than traditional solar panels," says Bailey Carson, a home expert at Angi, an online source of information about contractors and home improvement projects. "These can be beneficial on large, flat white roofs or on solar farms, where they are able to absorb reflecting light from the back of the panel."
However, the solar pros on Angi's site say it can be more challenging to accurately predict how much energy you can expect from bifacial solar panels compared to monofacial panels, says Carson.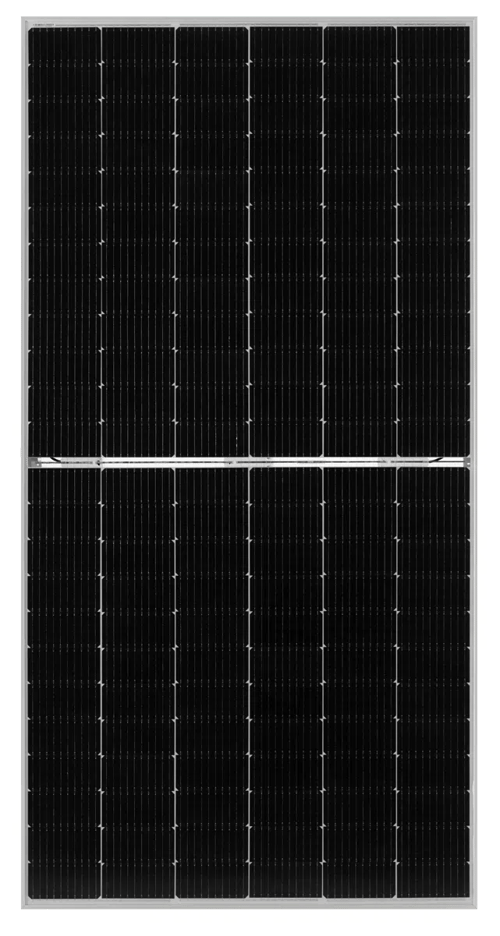 According to Green Muscle Solar, based in Peoria, Arizona, bifacial solar panels cost about 5% more per panel than monofacial panels. But Jeff Juger, director of business development for San Francisco-based Jinko Solar, says the two types of solar panels are comparably priced.
"In the U.S., bifacial panels may actually be cheaper, due to a unique provision in tariffs that exempt imported bifacial panels from tariffs, but add a tariff to monofacial panels," says Juger. "Most bifacial panels also come with longer warranties of 30 years, compared to the 25-year warranties on traditional monofacial solar panels."
If you're considering bifacial panels, it pays to do a price comparison based on the energy output and cost of different types of panels. But first, you'll need to consider the placement of the panels.
Panel Positioning Matters
To get the most out of two-sided solar panels, it's best to use them on a reflective surface, particularly a white surface such as white rock or gravel, or a white roof, says Juger.
"The amount of extra power gain depends on the reflectivity to the back side of the solar panel," says Juger.
Bifacial panels require more space and don't perform well on sloped roofs, since there's not enough space for the back side of the panel to absorb UV rays, says Carson.
"Bifacial solar panels are rarely used on residential applications, because there's very little possibility of reflectivity with the panels mounted so close to the roof surface, plus roof surfaces are often dark," says Juger. "It doesn't mean you can't use it on a house, but there's very little benefit."
Most people prefer the all-black look to their roof, Juger points out, which takes away the possibility of the transparency.
"Positive Energy Solar in Albuquerque has been installing bifacial panels on flat, white roofs as well as on carports," says Carson. "Carports can be a good option for these panels since they're high enough off the ground to allow light from the pavement to reflect to the back side of the panels."
The main thing is to place bifacial solar panels in an area where there's space around them for light to refract and hit the back of the panels, says Carson. In addition, the surface under the panels needs to be semi-reflective to help the panels receive as much light as possible on the back end.
"If you already have solar panels, you may be able to mix and match traditional panels with bifacial ones if you replace some of the monofacial panels," says Carson. "However, you need to make sure you won't be exceeding the amount of power your inverter can handle."
Check Solar Glass Thickness and Quality
Bifacial solar panels are tested and held to the same standards as monofacial panels, says Carson.
"They're UV resistant on both sides, rather than just one, so according to some pros, they can actually be more durable than traditional panels," Carson says.
However, there have been instances of susceptibility to hail. In 2019, one company had 400,000 of its 685,000 solar panels destroyed in a Texas hail storm, says Juger.
"Jinko Solar's bifacial panels utilize a transparent back sheet, which is durable but lightweight, but most companies use glass on both sides of the panel to achieve transparency," says Juger. "To reduce overall weight, many companies reduce the thickness of the glass, which makes them less durable."
Traditional solar panels use 3.2 millimeter or thicker tempered solar glass, says Juger. Jinko Solar maintains that same thickness for the front glass panel because of the transparent backsheet made of DuPont® Tedlar™ film, a product used in the international space station.
"Most bifacial panels use two pieces of glass to achieve transparency, and to reduce overall weight they reduce the thickness of the frontside glass," says Juger. "At 2.0 or 2.5 millimeters thick, this glass is only heat strengthened and not tempered, which makes it susceptible to hail strikes."
While some bifacial solar panels are more susceptible to hail damage than traditional solar panels, Angi's solar pros say they can be more durable and result in a higher return on investment than traditional panels.
"Bifacial panels aren't inherently more fragile than monofacial solar panels," says Sendy. "It just depends on how they're manufactured."
Optimize Insurance for Solar Panels
While solar panels don't require any special insurance, some companies insure the panels when they install them. Juger says that some insurance companies are more nervous about the impact of hail because of the issue of glass thickness with bifacial solar panels.
"The pros on the Angi platform highly recommend talking to your homeowner's insurance company to determine if you need to add any coverage limits to make sure they'll be fully covered under your plan," says Carson.
As with any other home improvement, installing bifacial panels takes some research and analysis of your individual needs.
"Under the ideal conditions, bifacial panels can produce more power with less equipment, resulting in lower initial cost, better long-term savings, and a better return on your investment," says Carson.
---
Publisher's Note: This content is made possible by our Today's Home Buyer Campaign Sponsors: Whirlpool, Vivint, myQ, and Jinko Solar . These companies take sustainability seriously, in both their products and their operations. Learn more about building and buying homes that are more affordable and less resource intensive.
May 9, 2022 9:06:16 AM · 5 min read
---

Michele Lerner is an award-winning freelance writer, editor, and author who writes about real estate, personal finance, and business.