The Case for a Warmer House

Cati O'Keefe
4 min read
Keeping your house too cool could cause higher blood pressure.
When it comes to HVAC and water heating, the emphasis has been on efficiency and comfort. And, of course, with the high heat most of the country is experiencing right now, keeping as cool as possible is the goal.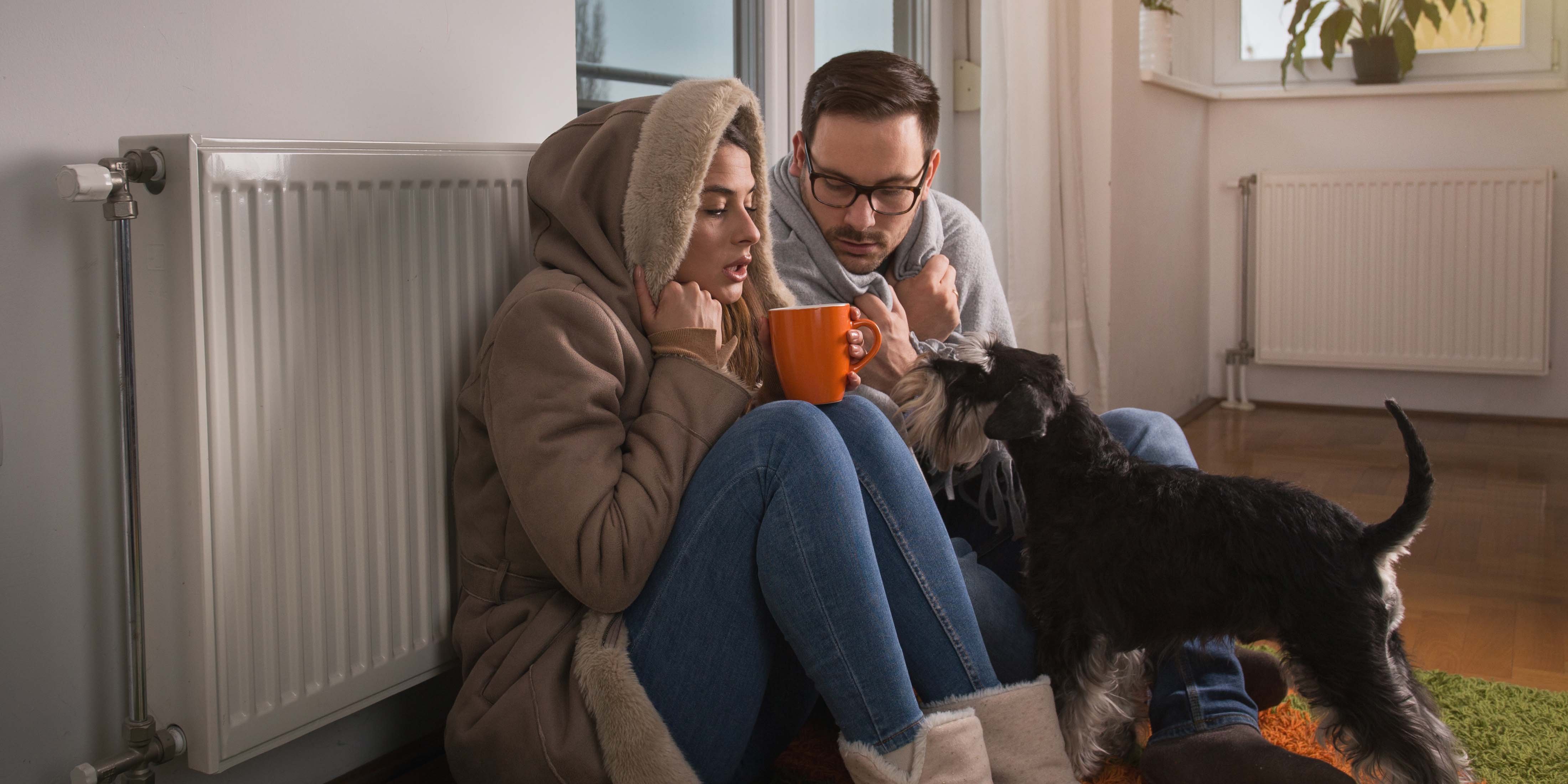 But before you reprogram that thermostat for optimum cool, consider the results of a study published in the Journal of Hypertension, which found that cooler indoor temperatures are linked to higher blood pressure.
Researchers at the University College London determined that for every one-degree Celsius decrease in indoor temperature, systolic blood pressure rises by an average of 0.48 mmHg, and diastolic blood pressure jumps about 0.45 mmHg. (A blood pressure under 120/80 mmHg is considered normal.)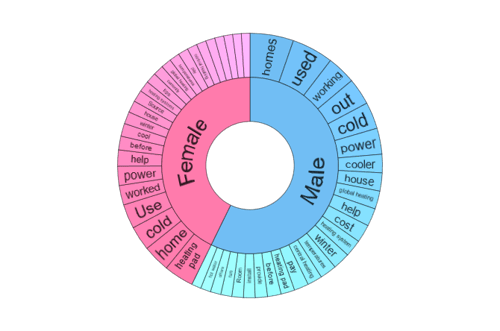 Consumer sentiment shows both men and women refer to a cold house when discussing HVAC. In addition to assessing air sealing and insulation condition, and window and door quality, people should make sure their HVAC systems are efficient and easy to adjust so they can keep their homes at optimum temperature. This is the same for water heaters, which should be sized for the hot water load of the household and programmable to deliver hot water at peak times efficiently.
"Our research has helped to explain the higher rates of hypertension, as well as potential increases in deaths from stroke and heart disease, in the winter months, suggesting indoor temperatures should be taken more seriously in diagnosis and treatment decisions, and in public health messages," says senior author Dr. Stephen Jivraj, of the UCL Institute of Epidemiology and Health Care, in a media release. "Among other diet and lifestyle changes people can make to reduce high blood pressure, our findings suggest that keeping homes a bit warmer could also be beneficial."
While researchers didn't pinpoint a temperature for a "warm enough home," they did suggest that about 70 degrees Fahrenheit is ideal. The findings of the study they believe are important for doctors to keep in mind when treating patients who are at-risk for high blood pressure and also for people monitoring their own blood pressure at home who can put this theory to the test for themselves.
An important aspect of keeping a home warmer is efficient, durable heating and cooling equipment that can be controlled easily by the user. The following are Green Builder's editorial selections for the 2021 Hot 50 Products list, which highlight a few good options for adding a little warmth in the right places of your house.
LG Multi-position Vertical Air Handler Unit with LGRED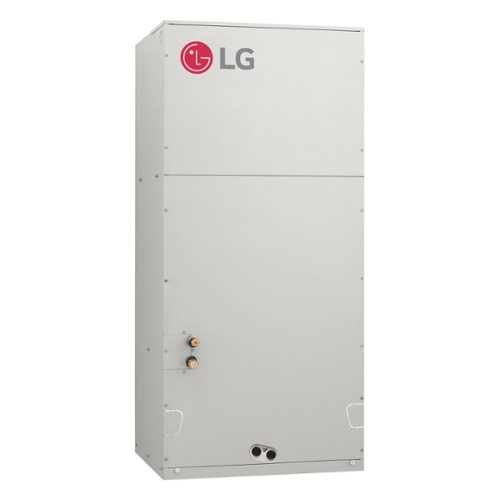 LG's Multi-position Vertical Air Handler Unit (VAHU) with LGRED (Reliable to Extreme Degrees) heat technology gives homeowners a fully electric option capable of delivering year-round heating and cooling in an all-in-one inverter heat pump system. Available in various capacities (18,000 Btu/h to 48,000 Btu/h), this unit is customizable to an array of home and load size requirements.
The VAHU challenges the status quo of fossil-fuel-dependent heat generation and addresses the nationwide need for single-source heating and cooling. This product features an R1 compressor with vapor bypass and vapor injection technologies, which boosts efficiency and performance.
Equipped with LGRED, the multi-position VAHU boasts superior heat capacity performance of down to 5 degrees Fahrenheit and continuous heating operations down to minus 13 degrees Fahrenheit. It delivers warmth efficiently without the need for supplemental or backup heat, making this a must-have for the cold winter months.
Additionally, the LG Multi-position VAHU is ENERGY STAR certified and contains LG Inverter technology, making it eligible for attractive rebates and incentives from government agencies and utility providers nationwide.
A.O. Smith Voltex Hybrid Electric Heat Pump Water Heater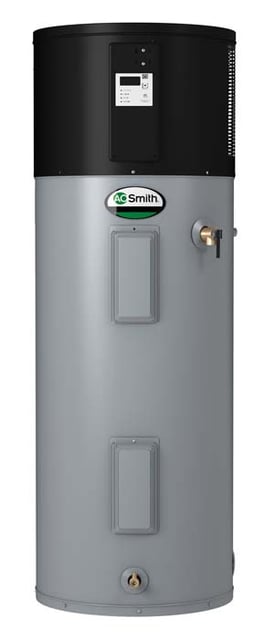 The Voltex Hybrid Electric Heat Pump Water Heater is an integrated system that utilizes heat pump technology to provide a more productive way to heat water with electricity. Twice as efficient as a standard electric water heater and easy to install, the Voltex pulls heat from the surrounding air and deposits the heat into the tank. The result is an effective production of hot water, with cooler and dehumidified air as a welcome by-product.
Water heaters typically use more energy than a household's refrigerator, dishwasher, washing machine and dryer combined. But the Voltex, with up to 3.45 Uniform Energy Factor (UEF) rating (compared to an average .93 to .95 UEF rating of a standard electric model), as well as its four efficiency modes, can cut annual operating costs by more than half.
The Voltex comes in two models–the HPTU and FPTU–both of which have a communications port built into the user interface, for future connectivity to home management applications and money-saving utility demand response solutions.
Rheem ProTerra Hybrid Electric Water Heater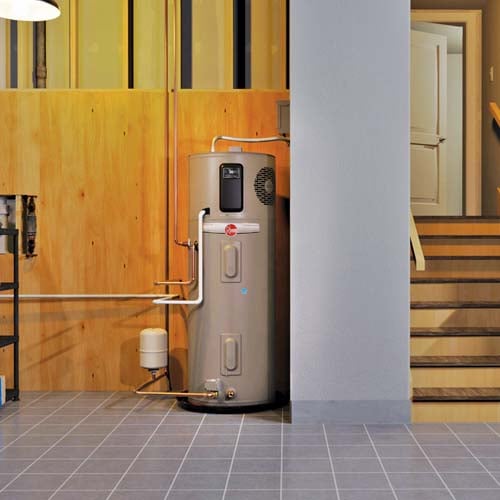 The ProTerra Hybrid Electric Water Heater from Rheem delivers unbeatable efficiency, without compromising on functionality, through its advanced heat pump technology. Rheem's ProTerra system is four times more efficient than the standard electric tank, cutting down on greenhouse gas emissions and saving money. Installing the ProTerra system, on average, saves consumers $480 per year on energy costs, while also providing a $300 tax credit and up to $1,000 in local utility rebates.
With a built-in EcoNet connection device, the ProTerra can be controlled from a mobile device, and includes features such as the ability to set designated times for hot water availability. EcoNet also enables the tracking of water and energy usage, and users can choose from five operating modes that are optimized for different preferences.
The ProTerra system also has built-in leak detection and can automatically shut off the water to protect the home. Read more about this water heater here.
Aug 2, 2021 12:48:08 PM · 4 min read
---

Cati O'Keefe is the editorial director of Green Builder Media. She has 25 years of experience reporting and writing on all aspects of residential housing, building and energy codes, green building, and sustainability.