Stars of the 2021 Hot 50 Products

Cati O'Keefe
4 min read
2021 brings us big advances in green technology. Here is our annual gathering of the products that bring us closer to a better built world.
A year ago, Green Builder highlighted products that helped promote resilience in the construction industry. This year, the Hot 50 returns with products that we feel raise the sustainability bar such as:
Ultra-efficient appliances
Controls and Sensors
Composite decks
Durable roofing
Indoor air quality upgrades, and many more.
For these manufacturers, "normal" is a bell curve of ever-improving product performance, moving America's housing stock closer to net-zero impact.
Here are five product standouts from this year.
Category: Controls and Sensors - Carrier Infinity Smart Zoning Sensor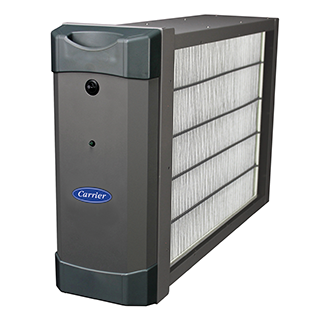 Carrier has a new-look smart zoning sensor for its flagship Infinity line of heating and cooling products. Designed with the homeowner in mind, the wall-mounted, touchscreen-driven unit provides the ability to control individual zones throughout the house, helping cut down energy costs while increasing personal comfort. Homeowners can also adjust the fan and hold settings for each zone, as well as monitor humidity levels and outdoor temperature.
Smaller than the previous generation of sensors, the device features an easy-to-read temperature display and intuitive controls. The product's updated look and feel blends into the décor of many homes better than ever. It also mimics the design of the overall system control unit to help maintain a uniform appearance throughout the house.
Carrier's Infinity System is a full range of top-of-the-line heating and cooling products, from traditional single-stage models to fully variable-speed models with sound-and speed-controlling Greenspeed Intelligence. These products work together seamlessly to customize a home's indoor environment, while also providing information to make smarter decisions about energy management.
---
Category: Indoor Air Quality - Broan-NuTone AI Series fresh air system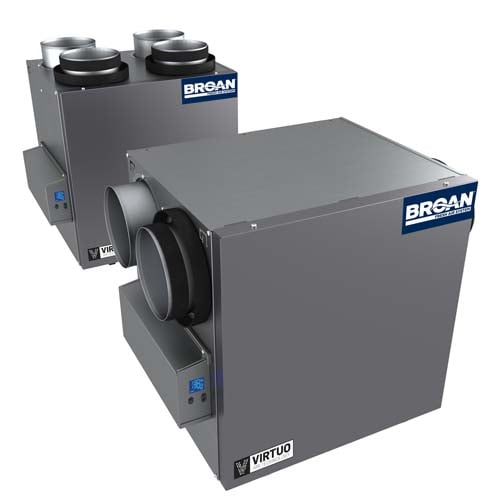 Broan-NuTone's new AI Series of residential fresh air systems, combined with the company's new VIRTUO Air Technology, eliminates key headaches plaguing contractors, as they've tried to go about their business during the pandemic.
There's an easier system install: no need to adjust or fine-tune balancing dampers, pressure taps or pressure gauges. Energy costs are cut by up to 60 percent, as VIRTUO automatically adjusts and optimizes air quality around the clock. A superior filtration system filters and eliminates what some purifiers and open windows can't, such as bacteria, viruses, allergens, mold and smoke. Also, advanced LCD touchscreen controls feature simple, streamlined settings, allowing homeowners to easily operate and customize the unit, meaning fewer callbacks.
The unit comes with ultra-efficient and reliable permanent magnet synchronous motor (PMSM), electronically commutated motors (ECMs), and the filtration system comes with MERV 8 air filters, but can be upgraded to MERV 13. The system's compact platform design makes it an easy install just about anywhere, and helps simplify servicing and maintenance.
Category: Solar - Panasonic HIT+ N340 Solar Panel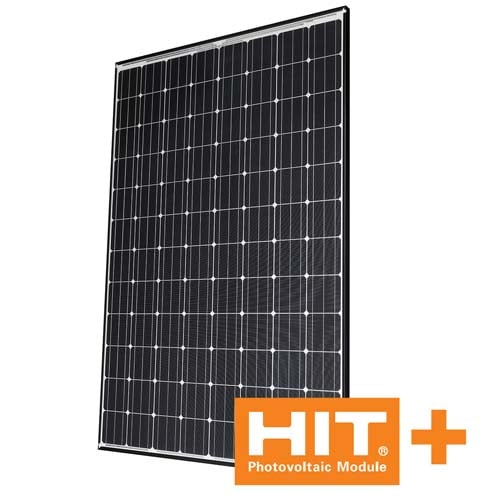 Equipping a home with Panasonic HIT+ N340 Solar Panels brings further benefits beyond the increase in home value, attractiveness to buyers, and decreased energy costs versus most solar panels on the market. The new benefits include efficiency, performance, dependability and durability.
The HIT+ N340 Solar Panel delivers an advanced renewable energy source to power any home while issuing zero emissions. The high-efficiency photovoltaics feature a 20.3 module efficiency rating and 340 watts per panel.
The N340 also delivers a zero emissions capability, being made of n-type crystalline cells combined with amorphous layers. In terms of extreme heat performance, the panels have a temperature coefficient of minus 0.258 percent/degrees Celsius. This technology decreases the annual degradation to 0.26 percent, compared to 0.70 percent in conventional panels, guaranteeing more power for the long haul.
Meanwhile, the panel's water drainage system helps to direct rain and snow off of the panel surface, reducing water stains and soiling, allowing more sunlight absorption, and ultimately increasing the lifespan of the panel.
Category: Insulation - Alside ASCEND Composite Cladding System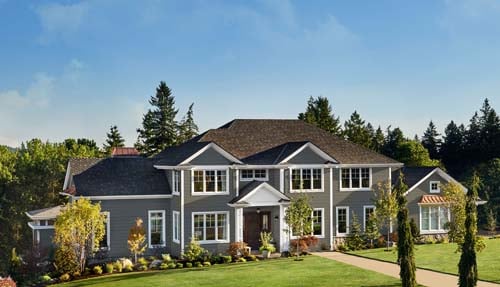 Alside 's ASCEND Composite Cladding System has been reengineered to deliver exceptional thermal and impact performance, while also being water and fire resistant. It also adds an R-2 value classification to a home's existing energy efficiency—something that can be exceptionally useful for code compliance if a home is on the cusp of a requirement.
Environmentally, this eliminates the harsh chemicals from paints and stains that are necessary on other traditional sidings. Alside also takes sustainability into account in its manufacturing, by grinding up waste or scrap material and putting it back into the product.
The product's reinforced nail hem offers increased wind load resistance of up to 180 mph, while its patented (GP)² Technology delivers a Class A Fire Rating and lower expansion. Alside has also streamlined installation of ASCEND, with a minimum 10 percent lower install cost than other sidings. And, ASCEND offers a high-end look of real wood–including a "just installed" appearance for as long as it's up–and 20 color options.
Category: Energy and Water Saving - Panasonic Evervolt Home Battery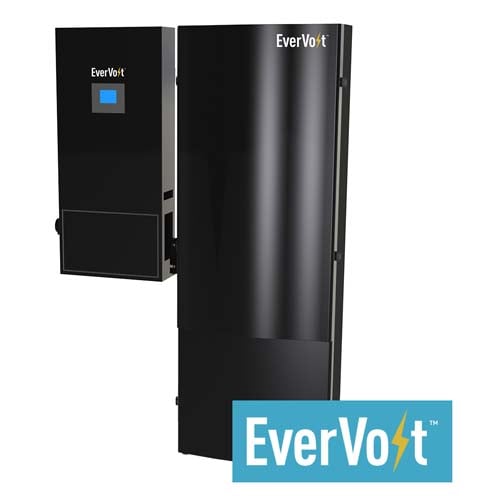 The EverVolt home battery by Panasonic Life Solutions of America adds resilience to a home's solar array by allowing for high levels of energy storage. This storage can be used in outages, for supplementing nighttime loads, or it can be sold back to the grid.
The EverVolt system allows for energy security by providing backup power to support pumps, HVAC units, and electric vehicle (EV) chargers.
Standard solar systems shut down when they lose grid power, but with the EverVolt system, arrays are still able to generate during power outages. The EverVolt system offers a wide range of customization to fit every home. The systems come in alternating current (AC) and direct current (DC) versions, and offer flexible storage options ranging from 11.4 kWh to 102 kWh. If more energy capacity is needed, three EverVolt systems can be stacked to provide optimal storage.
Panasonic's EverVolt home battery also offers easy installation, seamless integration with most energy systems, and a 10-year complete warranty.
---
Click here to see the issue with the full list of green products. As a bonus, you can access the Brand Index 2021, which is survey data detailing which brands builders prefer.
May 3, 2021 6:39:14 PM · 4 min read
---

Cati O'Keefe is the editorial director of Green Builder Media. She has 25 years of experience reporting and writing on all aspects of residential housing, building and energy codes, green building, and sustainability.