Samsung Fast Tracks Decarbonization at Home with Induction Cooktop

Matt Power, Editor-In-Chief
2 min read
The company's innovative, Wi-Fi-enabled electric cooktop operates on less than half the annual energy input of a typical gas top.
Sponsored Content
As families spend more time at home, they're cooking more and looking for more convenient ways to prepare meals as well as ways to avoid unpredictable swings in gas prices—including monthly gas service fees (by getting off gas completely).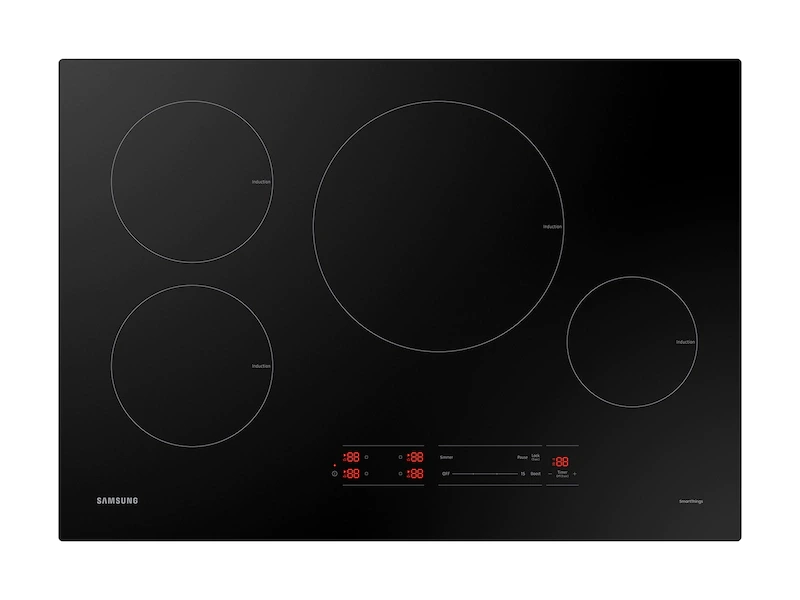 Samsung's new 30" Smart Induction Built-In Cooktop with Wi-Fi helps families prepare meals of any size by offering fast, precise cooking performance—the same kind features they like about gas—but using electricity, which can ultimately be generated using renewable sources, not fossil fuels.
Samsung's Smart Induction Cooktop is the first cooktop in the industry to be recognized for its ability to reduce energy use and lower emissions as you cook—all while maintaining outstanding performance. It's received a 2021-2022 ENERGY STAR® Emerging Technology Award in the Residential Induction Cooking Tops category.
The award is given to innovative, lab-accredited technologies that exhibit an Integrated Annual Energy Consumption (EIAEC) of less than or equal to 125 kWh/year. By contrast, gas cooktops exhibit 423 kWh/year, and electric cooktops exhibit 155 kWh/year, based on DOD testing.
Emerging Technology Award-winning induction cooktops are approximately 5-10% more energy efficient per unit than conventional electric cooktops, says DOD testing results, and they are about three times more energy-efficient per unit than conventional gas products—due to the electromagnetic coil in induction cooking that heats cookware more effectively. Energy-efficient induction cooktops can also help reduce families' utility bills.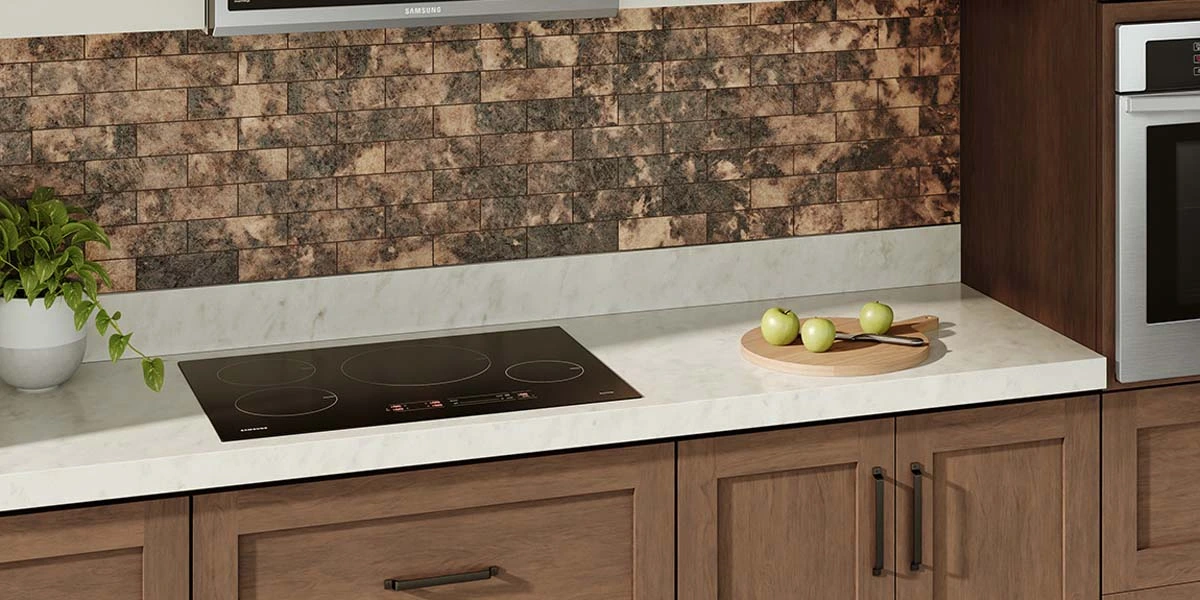 Samsung's Smart Induction Cooktop features four burners and a Power Boost mode setting, which instantly activates and boils water fast to save you time while prepping meals. Cooking with Induction offers precise temperature control, giving you the ability to immediately get to lower or higher temperature settings when needed, much like a gas burner. That precision helps reduce the chances of over boiling and spills as you cook, saving you time during cleanup. When you're done cooking, cleanup is easy with the Cooktop's smooth glass surface that can be wiped clean quickly and effectively.
The Cooktop also offers peace of mind with smart features to monitor and control your Cooktop, using the SmartThings app on Android and iOS smartphones with a Wi-Fi connection. You can also enable GPS-based automation, which locks or unlocks your Cooktop when you're leaving or returning home.
To make cooking with Induction even easier, when you purchase a new 30" Smart Induction Cooktop before March 2, 2022, you will receive a Samsung exclusive, six-piece Circulon SteelShield Induction cookware set for free (a $420 value).
Whether you're installing a new cooktop or upgrading, Samsung's Ready2Fit Guarantee ensures that the process runs smoothly with professional install and cabinet retrofit services, so you can reconfigure your kitchen as needed. Families switching from an electric cooktop to Induction can do so without additional electrical work and rewiring. This induction cooktop, similar to many electric cooktops requires 30 amps of power—making for a seamless transition from traditional electric to Induction.
Samsung's 30" Smart Induction Built-In Cooktop (NZ30A3060UK) is now available on Samsung.com and at select retailers nationwide.
---
Original content from Samsung, edited and appended by Matt Power, Editor-In-Chief.
Feb 18, 2022 12:13:23 PM · 2 min read
---

Veteran journalist Matt Power has reported on innovation and sustainability in housing for nearly three decades. An award-winning writer, editor, and filmmaker, he has a long history of asking hard questions and adding depth and context as he unfolds complex issues.