On the Minds of Millennials

Sara Gutterman
6 min read
Green Builder Media's recent survey of hundreds of millennials provides groundbreaking insights into their home buying choices and behavioral patterns. What does this audience segment really want?
According to COGNITION Smart Data, Green Builder Media's market intelligence service, millennials (generally, persons who are aged 25 to 40) are feeling bullish about buying homes, identifying homeownership with economic security and a desirable lifestyle. Spurred by a growing desire for financial independence, this audience segment recognizes the value of investing in an appreciable asset that can create long-term financial wealth and stability.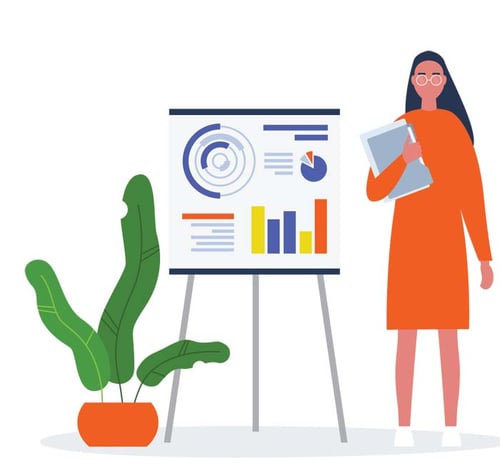 In fact, the millennial generation has seized the top influencer position in the housing sector, spending more money on buying and remodeling homes than any other audience segment.
The majority of millennial homebuyers are dual-income, college educated couples that have just started young families or are about to do so.
The most-motivated homebuyers in this segment are individuals who have been renting. They now want to take advantage of low interest rates and the surge in remote working to purchase their own home.
What features do these homebuyers value? They want healthy, smart, efficient, solar-powered homes, as well as advanced connected living technology, home gyms and larger yards.
This audience segment is mission driven, values based and community oriented. They cherish purpose and long-lasting relationships above all else, which is reflected in their home buying decisions through their demand for communities that offer access to community areas, co-working spaces, outdoor dining, community gardens, rooftop
Following is a collection of findings that reveal additional insight into this up-and-coming generation of consumers and decision makers.
Millennials by Income
Achieving certain life goals such as financial success, having a fulfilling job and having children are important to millennials but are not at the top of the list. Respondents ranked happiness first. Protecting the environment and health/wellness were tied for second, and being liked and respected came in third. Having children, traveling and service to others were lower on the list.
When making decisions about where to live, individuals within this audience segment prioritize neighborhood quality and safety, then location, freedom to travel, and healthy homes, followed closely by proximity to open space and walking trails and proximity to activities.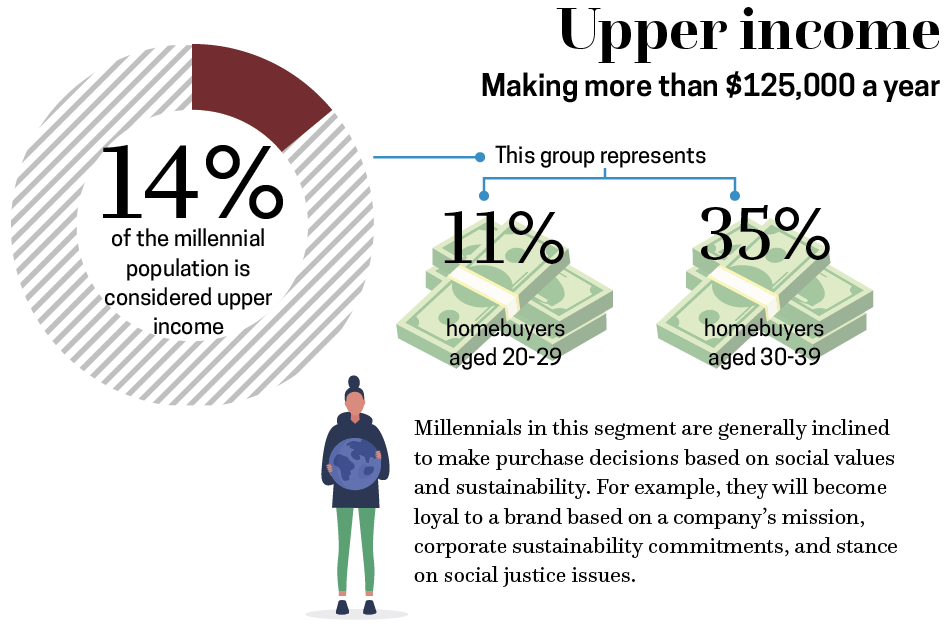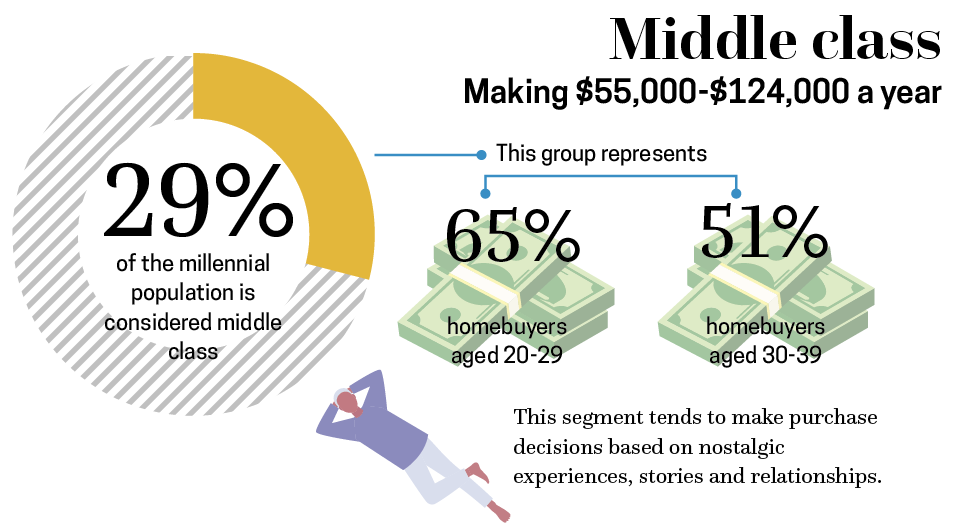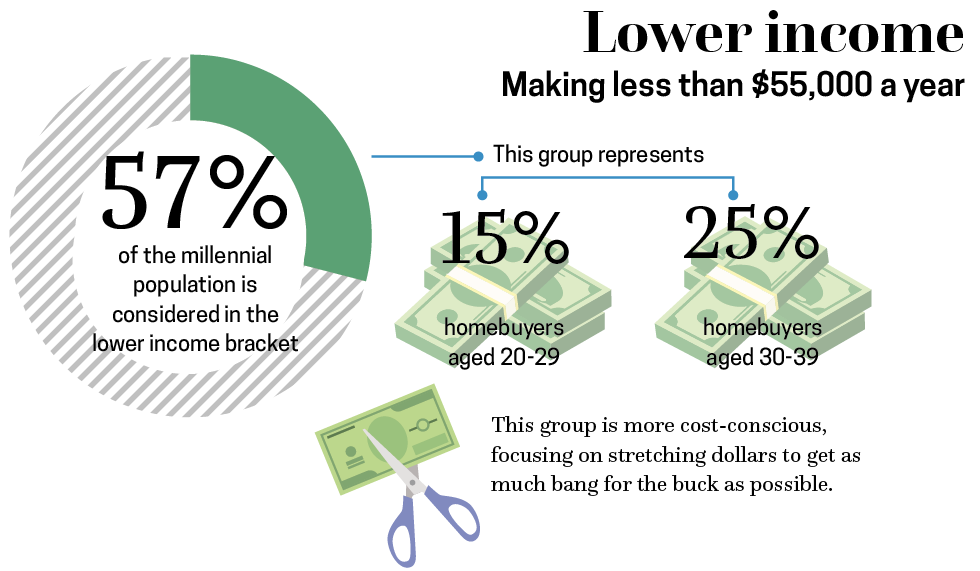 Source: Investopedia.com
---
Homebuying by the Numbers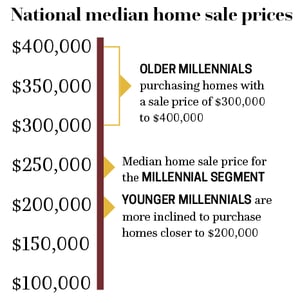 When asked about the most important aspects for their home, respondents ranked healthy home, smart home technology, and sustainable products at the top of the list.
Must-haves for their homes include garages, yards and gardens, outdoor decks, and large kitchens. While yoga/meditation studios, hot tubs, pools, and workshops ranked lower, over 50 percent of respondents reported that these elements were important.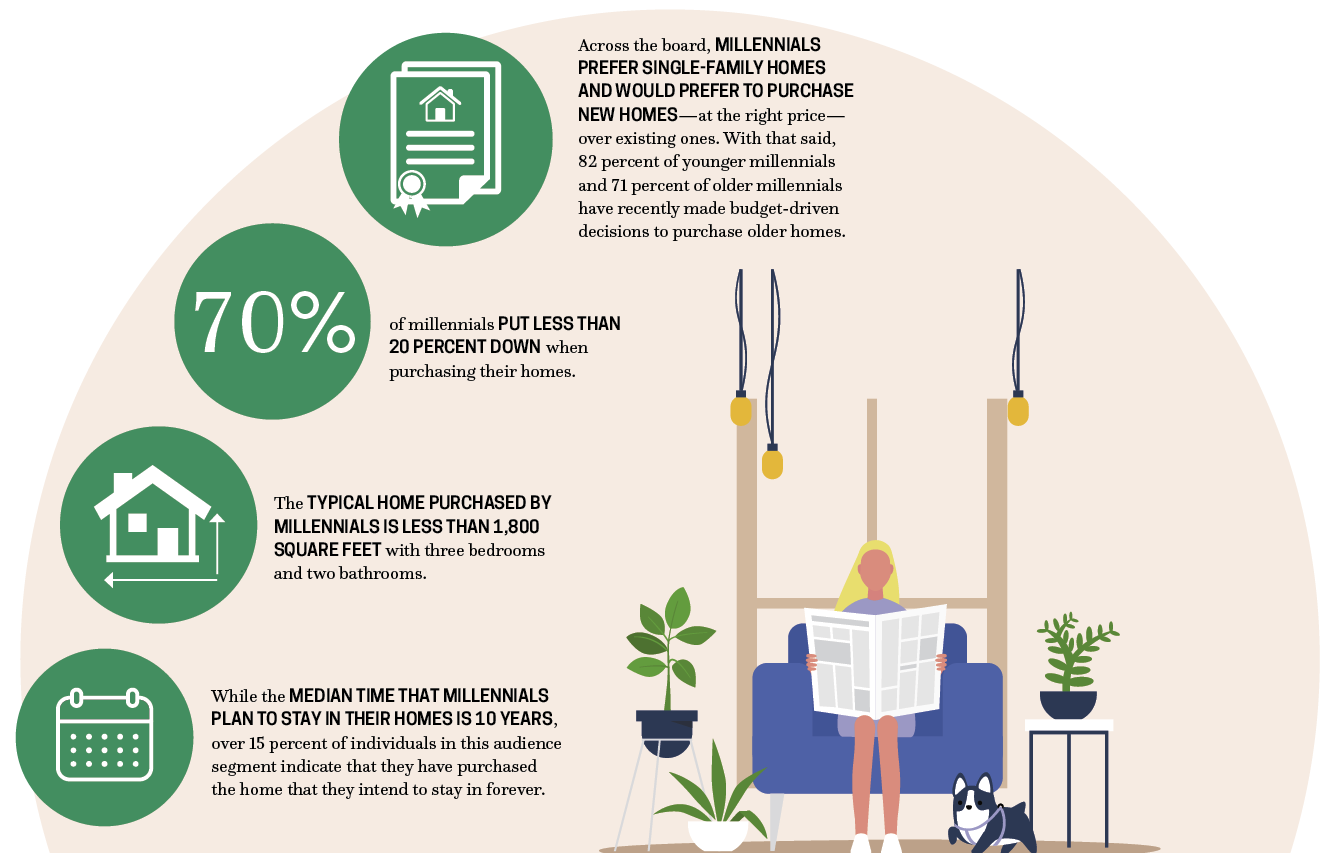 Source: National Association of Realtors
---
Doing the Homebuying Math
Respondents indicated that they're doing all they can to be dollar-savvy, putting money away for a down payment. When asked how much they've saved towards purchasing a home, the majority have banked $11,000 to $50,000.
Respondents who already own homes are ahead of the game. They've typically placed $26,000 to $75,000 in down payments.
Nearly 63 percent of respondents indicated that sustainability is extremely important or very important when making purchasing decisions.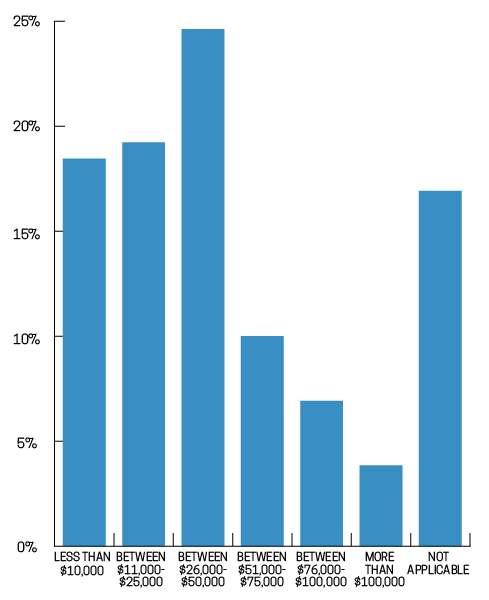 Respondents indicated that they're doing all they can to be dollar-savvy, putting money away for a down payment. When asked how much they've saved towards purchasing a home, the majority have banked $11,000 to $50,000.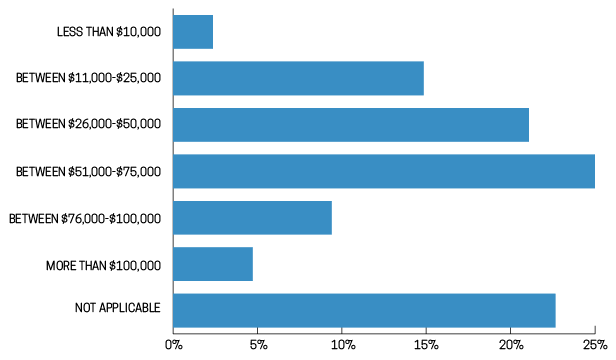 Respondents who already own homes are ahead of the game. They've typically placed $26,000 to $75,000 in down payments.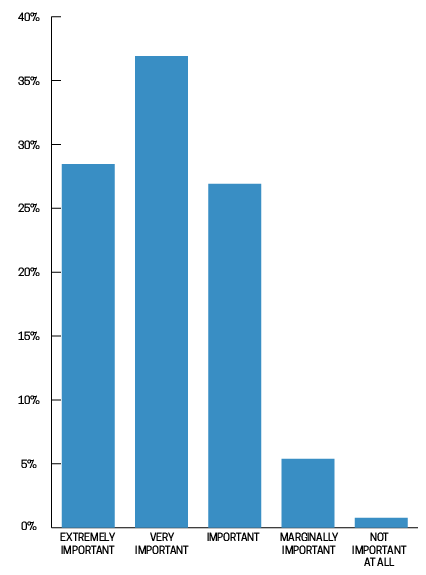 Nearly 63 percent of respondents indicated that sustainability is extremely important or very important when making purchasing decisions.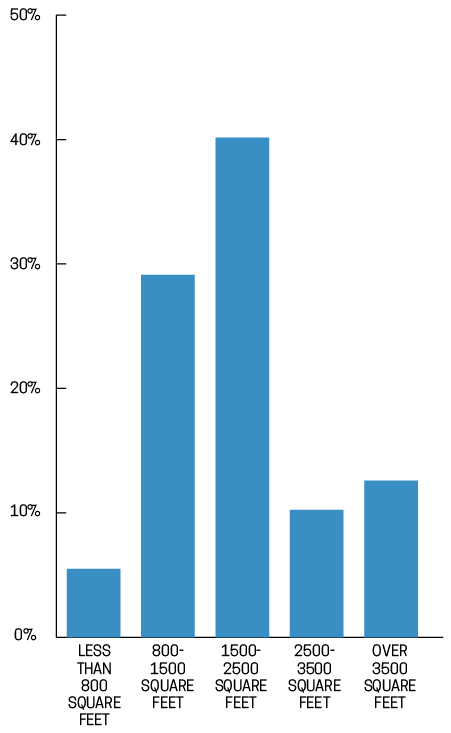 A millennial's ideal home size? About 1,500 -2,000 square feet.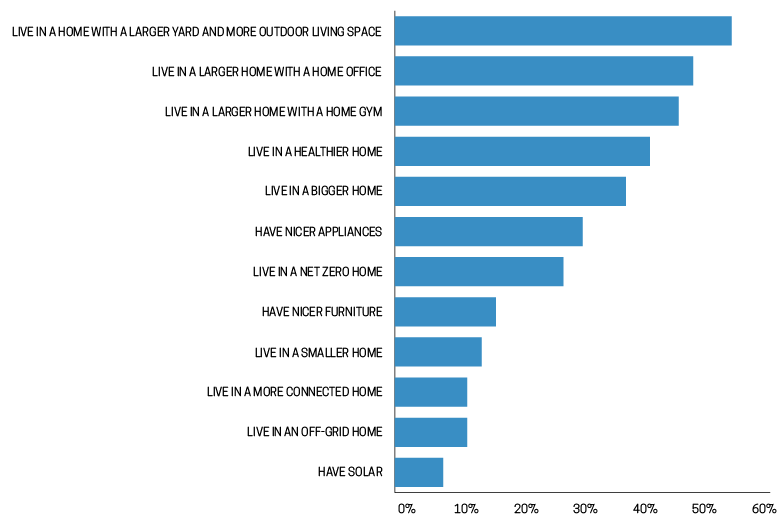 Connecting with nature, fitness, and having plenty of room to move is important to this audience segment. Nearly 53 percent of respondents indicated that they would like a larger yard, 49 percent would like a home gym and 47 percent would like a larger home.
---
Home Ownership: It's Not for Everyone
It's not just the home buying market that has gone gangbusters over the past year. The single-family rental market has exploded as well, driven primarily by millennials. Build-to-Rent is one of the fastest-growing sectors of the U.S. housing market, with demand from renters and investors exceeding supply.
The National Association of Home Builders (NAHB) reports that the number of single-family homes built to rent increased by more than 7,000 from 2017 to 2019 alone, and U.S. Census Bureau data shows that the number of occupied single-family rental properties is up 5.6 percent from where it was a decade ago.
Factors driving the growth of the Build-to-Rent segment include:
Affordability: Even with a good job, many millennials, saddled with student loans, credit card debt and/or lack of substantial savings, simply can't afford a home. Ninety-two percent of millennials consider homeownership a good investment, but 48 percent of say they will delay buying a home because of their student loans.
Flexibility: Many millennials like the flexibility of renting and the simplicity of having a landlord handle maintenance. They appreciate the privacy, quality, and convenience of renting a home in a community that offers desirable amenities like gyms, community spaces, and walking trails. They like having access to the work-play-live lifestyle, without the long-term financial burdens associated with homeownership.
Limited housing inventory: Because housing inventory has been at an all-time low over the past year, rentals are on the rise. Single-family home rentals are satisfying that growing demand, particularly for individuals in the low- and middle-range income brackets.
---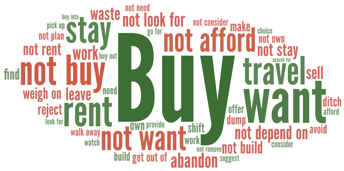 Not Afford/Buy/Not Buy COGNITION Smart Data tracking of online conversation shows that millennials want to purchase homes, but many can't afford to do so.
Millennials: Value-Based and Purpose Driven
Millennials are inherently disruptors, and they like to do things differently. It should come as no surprise that they network differently than older generations.
Why? First and foremost, they prioritize purpose over a paycheck. Millennials want their work — and their play — to be meaningful and to contribute to the world.
By 2025, 75 percent of the workforce will be comprised of millennials, so it's important to understand how they network and socialize. These individuals want to contribute to social purpose and value deep relationships; are digital immigrants, completely comfortable communicating and socializing online; and love to multitask.
Millennials are concerned about human impact on the environment. Seventy-three percent are willing to spend more for sustainable products.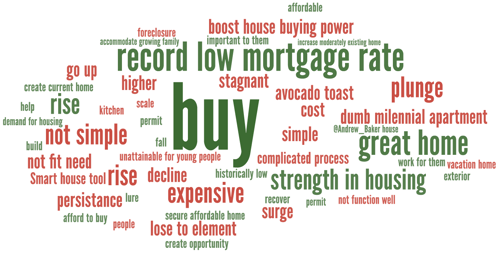 Record Low Mortgage Rates COGNITION Smart Data tracking of online conversation shows that the main factor driving homebuying among millennials is record-low mortgage rates. The biggest obstacle? Expensive home prices.
A growing number of millennials have shifted to a plant-based diet. Concerns about personal health, animal welfare and the environment have led many individuals in this audience segment to look for vegan and vegetarian dietary options.
They also have a very green way of thinking. Examples include:
Planting a garden and composting
Creating a "zero energy" budget
Cooking organically and healthfully
Ditching plastic and single-use items
Purchasing products with minimal packaging
Engaging in the Sharing Economy
Commuting sustainably
---
The Rise of Generation Z
While millennials are getting most of the attention these days, Gen Zs (generally 7-24 years old), are worth paying attention to as well. Weighing in at 70 million strong, this audience segment comprises approximately 20 percent of the U.S. population, and it is the most racially and ethnically diverse age group.
Gen Zs currently have $140 billion in annual spending power. This is expected to grow to $680 billion by 2025.
Digital natives who are completely at home in the online environment, Gen Zs spend nearly 88 percent more money online than in stores.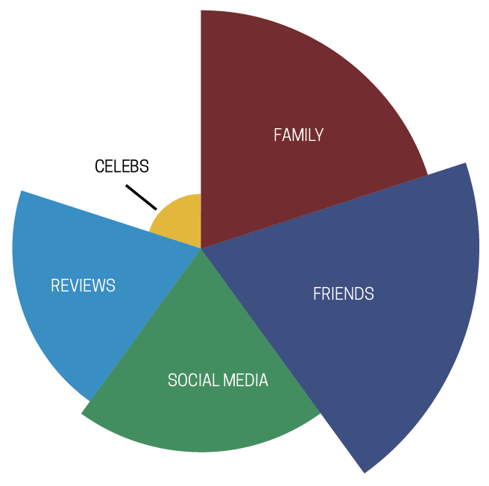 Individuals in this audience segment are heavily influenced by friends and family when making purchase decisions—much more than they are by social media or product reviews. Credit: DealAid.com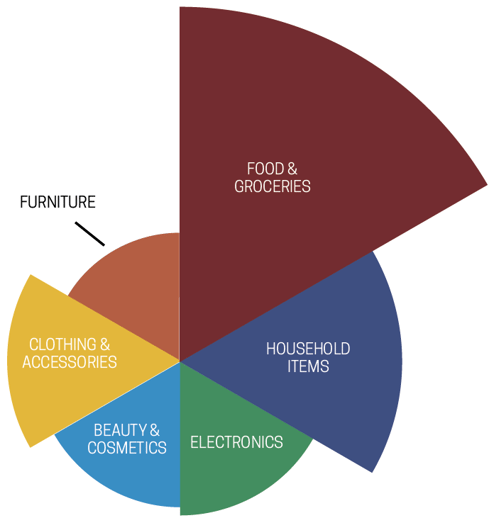 What do Gen Zs buy online? Mostly food, groceries, and household items.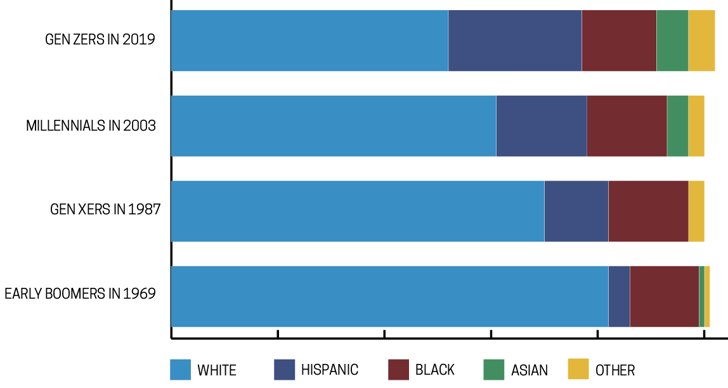 According to studies conducted by PEW Research Center, Gen Zs are the most-diverse and best-educated generation. Credit: Pew Research Center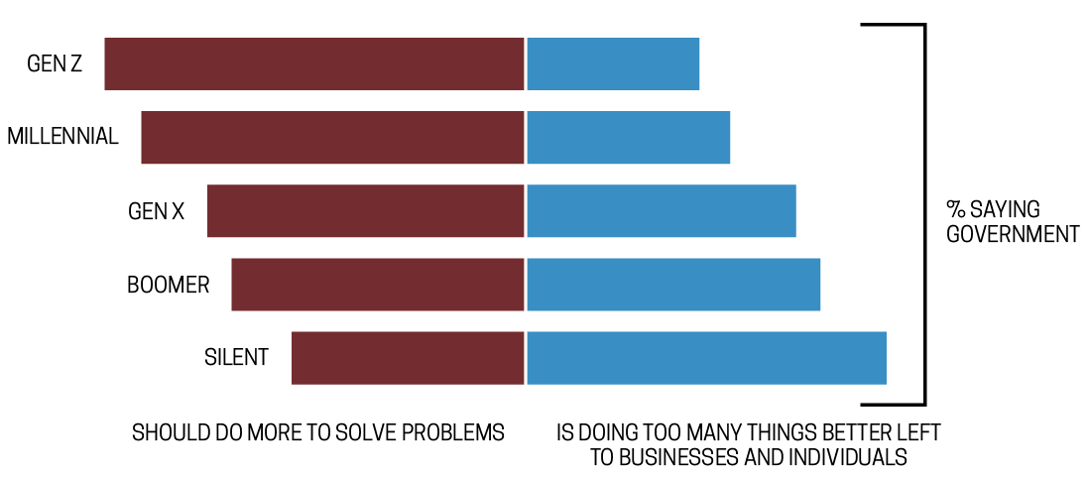 They want government to take an active role in solving problems like climate change and social justice.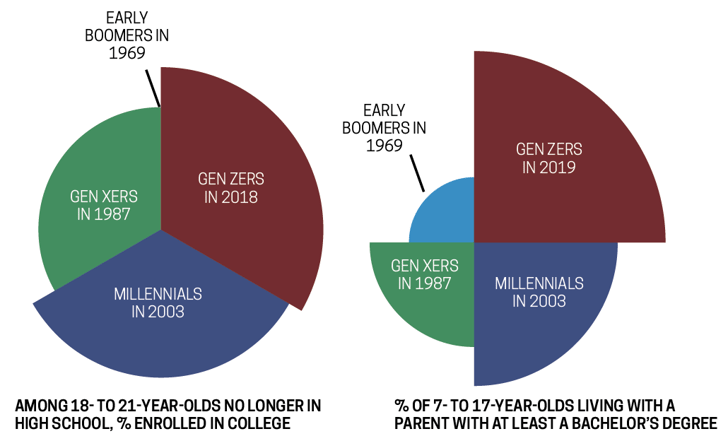 Gen Zers more likely to be enrolled in college and to have a college-educated parent than Millennials, Gen Xers at a comparable age. Credit: Pew Research Center
---
Publisher's Note: This content is made possible by our Today's Home Buyer Campaign Sponsors: Panasonic, Whirlpool, Rockwool, and Lee Industries. These companies take sustainability seriously, in both their products and their operations. Learn more about building and buying homes that are more affordable and less resource-intensive on Today's Home Buyer.
Jun 30, 2021 1:00:16 PM · 6 min read
---

As cofounder and CEO of Green Builder Media, Sara is a visionary thought leader and passionate advocate for sustainability. A former venture capitalist, she has participated in the life cycle (from funding to exit) of over 20 companies, with an emphasis on combining sustainability and profitability. She lives in Lake City, Colo., with her husband, where she is an avid long-distance runner, snowboarder, and Crossfit trainer. She is also on the Board of Directors at Dvele, runs the Rural Segment for Energize Colorado, and is a former County Commissioner.