Non-Toxic Fire Retardant Could Have Far Reaching Impacts for Housing

Matt Power, Editor-In-Chief
3 min read
Made with food-safe, plant-based compounds, GreenFire's product has applications for both fire prevention and fire suppression.
Imagine you own a home on the edge of a wildfire-prone hillside in California. You're away on a business trip when a flash fire threatens your neighborhood. But you have a secret weapon, or should we say--a hidden line of defense: You've installed outdoor sprinklers, tied to a reservoir of GreenFire in a tank in your garage. You activate the sprinklers, and the GreenFire compound mixes with water, laying down a film of fire suppressant around your yard and structure. Nothing ignites. Even burning embers snuff out when they come into contact.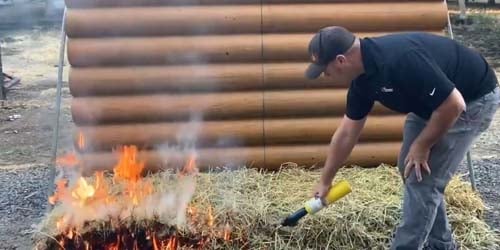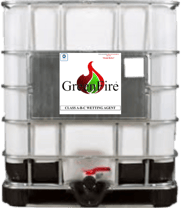 That's not the future--that's now, according to Ben Allen, founder and CEO of GreenFire.
"We're already doing it," he says. "We're in discussion with two major sprinkler companies. We are having inquiries about projects like this all the time. In fact, we just talked to one guy who wanted to know if we could do 15 acres!"
Allen says insurance companies have expressed a lot of interest in GreenFire. With exterior applications, however, the GreenFire coating is effective only until the first rain washes it away (When used indoors, the coating is permanent.).
To satisfy insurers looking for a longer lasting fire barrier, Allen says the company is working on a two-part spray system that could last for several months. So, for example, a fire-prone subdivision or mobile home park could be treated once to protect it for the whole fire season.
The Magic is in the Mix
While most fire retardants are chemical and toxic, Allen says he spent 17 years evolving the GreenFire mix, to the point where it is now certified by NSF International as a food-grade substance.
What that means for firefighting is that when the product is sprayed inside or outside a home for fire suppression, it doesn't create an unpleasant odor, or leave residue that is toxic to people or animals.
"You can clean it up with soap and water, Allen notes, "In fact, if some of the product gets on carpets, you can leave it on them, to act as a fire retardant."
Because GreenFire is translucent, it won't stain most building materials or textiles. Allen says it has been tested on building exteriors as well, including siding and asphalt roofing, and does not leave permanent staining. Will it work on vinyl siding? "We tested it on plastic packaging and foam packaging, even vinyl stickers," he says, "and on the side that was treated, they did not ignite in temperatures up to 4500 degrees (Fahrenheit) from a torch."
"One of my partners has an organic farm," he adds. "GreenFire really evolved out of his knowledge, and products that were already approved for farming. While our mix is proprietary, I can tell you that some of it has only been available for the last couple of years."
A Sea Change
Because GreenFire is so benign, in comparison to other fire control products, new uses and products are rapidly coming online, Allen says. Soon, it will be found in household fire extinguishers available at Wal-Mart. He's talking with drywall makers about replacing the water in their products with GreenFire, to make them ultra fire resistant. If that effort is successful, building code experts may need to do some rewriting.
For now, however, Allen says GreenFire is emphasizing three product lines: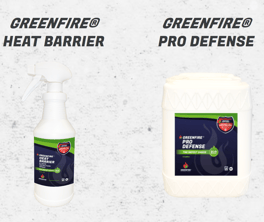 GreenFire Heat Barrier-Prevents flare ups and locates gas leaks.
ProDefense: A spray-on package for contractors to pre-treat behind-the-walls structural elements and landscapes to reduce fire risk,
HomeDefense: A DIY version of ProDefense.
"The biggest thing is for people to have options," Allen says. "so we're offering a backpack system for both pros and DIYers. You just strap it on and you can coat the whole house, inside and outside. It's a lot of peace of mind, with a relatively easy application process."
More information from the GreenFire website.
Feb 20, 2020 9:36:26 AM · 3 min read
---

Veteran journalist Matt Power has reported on innovation and sustainability in housing for nearly three decades. An award-winning writer, editor, and filmmaker, he has a long history of asking hard questions and adding depth and context as he unfolds complex issues.