Let the Outside in with Auraline Windows and Patio Doors

Samantha Carlin
1 min read
Efficient and durable composite windows and patio doors with slimmer sight lines help boost occupant health and comfort.
Sponsored Content
According to a Mental Health Foundation report, connecting with nature is critical to maintaining emotional, psychological and physical health. Spending time in nature can induce positive emotions, reduce stress, and increase concentration.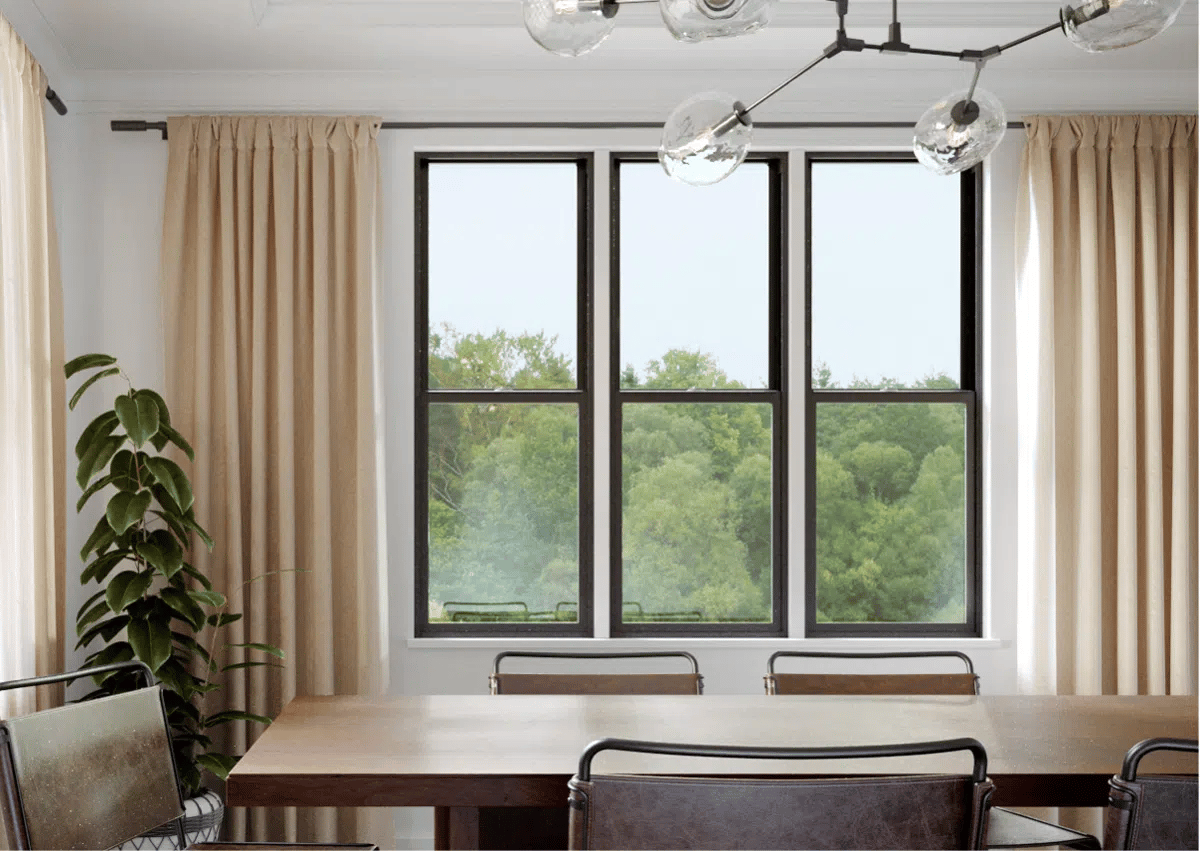 Over the past decade, window sizes have become larger to offer an enhanced interplay between indoor and outdoor spaces. According to Foter Magazine, research shows that people exposed to natural lighting tend to be healthier and happier.
JELD-WEN's Auraline "next generation" composite windows and patio doors have been designed with slimmer sight lines and use an innovative composite material that mimics the look of real wood. In fact, the product line offers up to 28% more visible glass and unobstructed sight lines to enhance homeowner enjoyment and optimize the connection to the outside world.

Auraline is available in a variety of designs to suit any home's style and needs. courtesy JELD-WEN
Auraline True Composite windows and patio doors serve as a long-awaited alternative to vinyl and wood, blending structural fiber, such as reclaimed wood fiber, with synthetic polymers, reusing and recycling as many raw materials and resources as possible, and following responsible reforestation practices.
Twice as rigid as vinyl, true composite installs cleanly and resists warping and sagging over time. Additionally, JELD-WEN notes that the co-extruded pigment makes for a fade- and scratch-resistant color that requires no painting and little maintenance.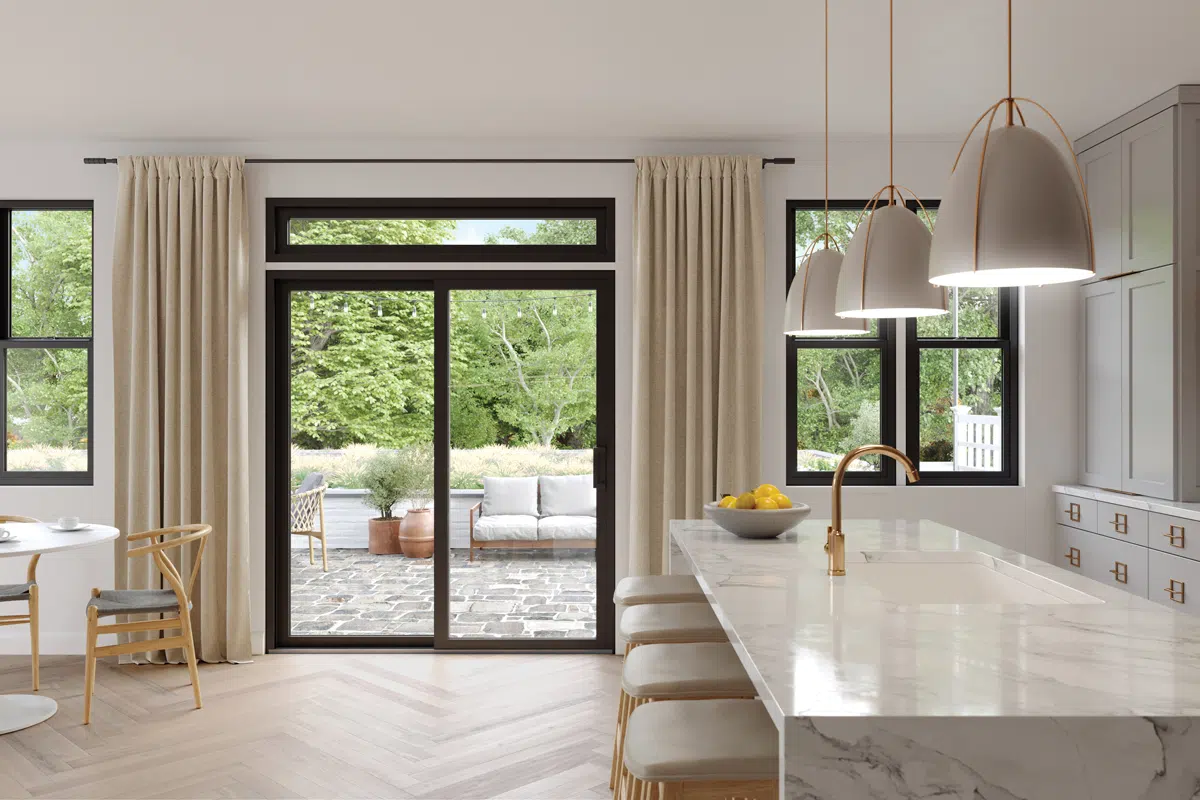 The Auraline casing has mechanically fastened corners with no welds for a clean look and feel of high-end wood windows. courtesy JELD-WEN
Auraline also boasts a JELD-WEN standard glass package that is 38 percent more efficient than a basic package. The Auraline is GREENGUARD and ENERGY STAR certified for its contribution to healthier and cleaner air, and energy efficiency, respectively.
JELD-WEN uses the proven technology of industry-leading composite decking to create beautiful, durable windows and patio doors that work in all climates. Visit the company's website for more information on the Auraline product line.
Jul 26, 2023 1:09:29 PM · 1 min read
---

Samantha is able to express her passion for the environment -- both natural and built -- as the special projects manager at Green Builder Media. Prior to joining the Green Builder Media team, she worked as an order management specialist at C.A. Fortune, a consumer brands agency. She is a recent graduate of the Master in Environmental Management program at Western Colorado University with an emphasis on sustainable and resilient communities. Originally from the suburbs of Chicago, she is currently thriving in Gunnison, CO where she enjoys the surrounding geology, mountain biking, and skiing.