Hope for the Future

Sara Gutterman
2 min read
Can the exponential growth in renewable energy and electric vehicles cure our climate ills? The International Energy Agency seems to think so.
Earlier this week, the International Energy Agency (IEA) released its 2023 Net Zero Roadmap, outlining scenarios to keep the planet under 1.5 degrees Celsius warming.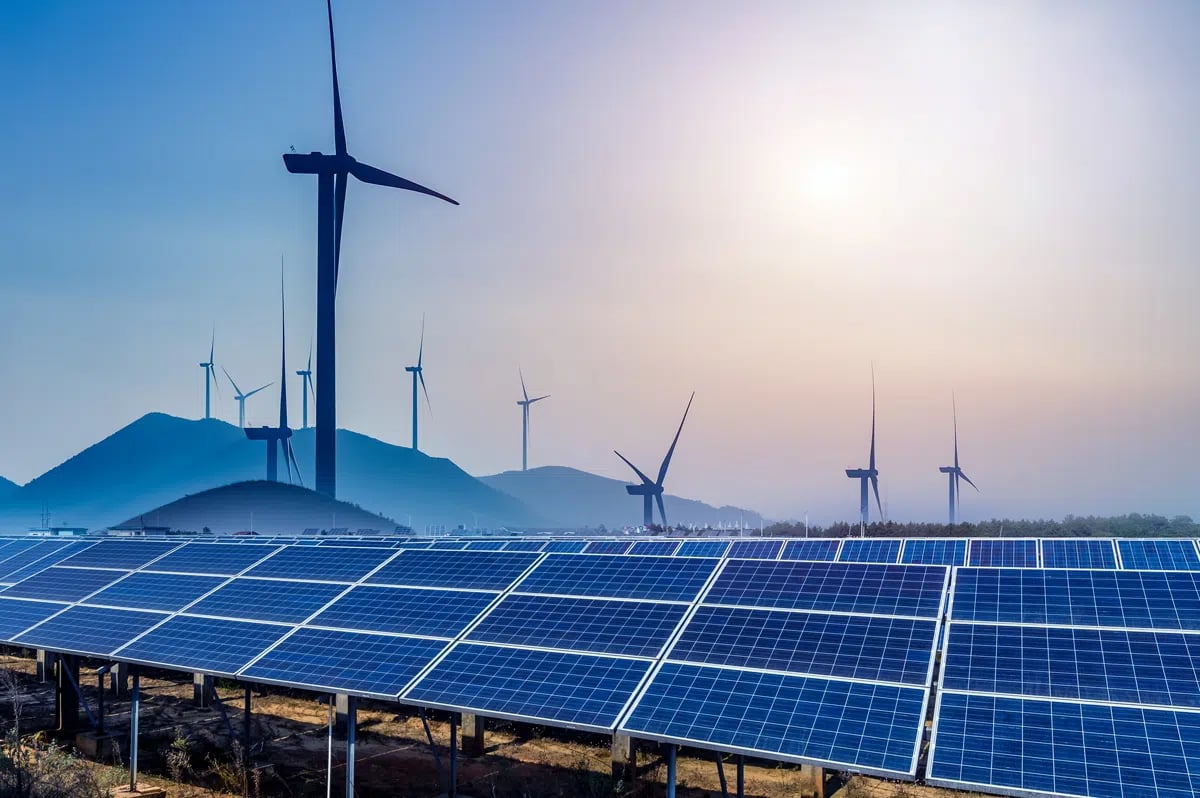 While recognizing continued massive investment in fossil fuels and obdurately high carbon emissions levels, the report highlights the meteoric adoption of clean energy technologies—namely, 50 percent growth in solar power capacity and 240 percent growth in electric vehicle (EV) sales in the past two years.
China is leading the charge with respect to EV adoption, comprising 60% of global EV sales. Nearly half of all electric cars on the road are in China. Europe and the U.S. are the second and third largest markets, with EV sales increasing 15 and 55 percent respectively in 2022.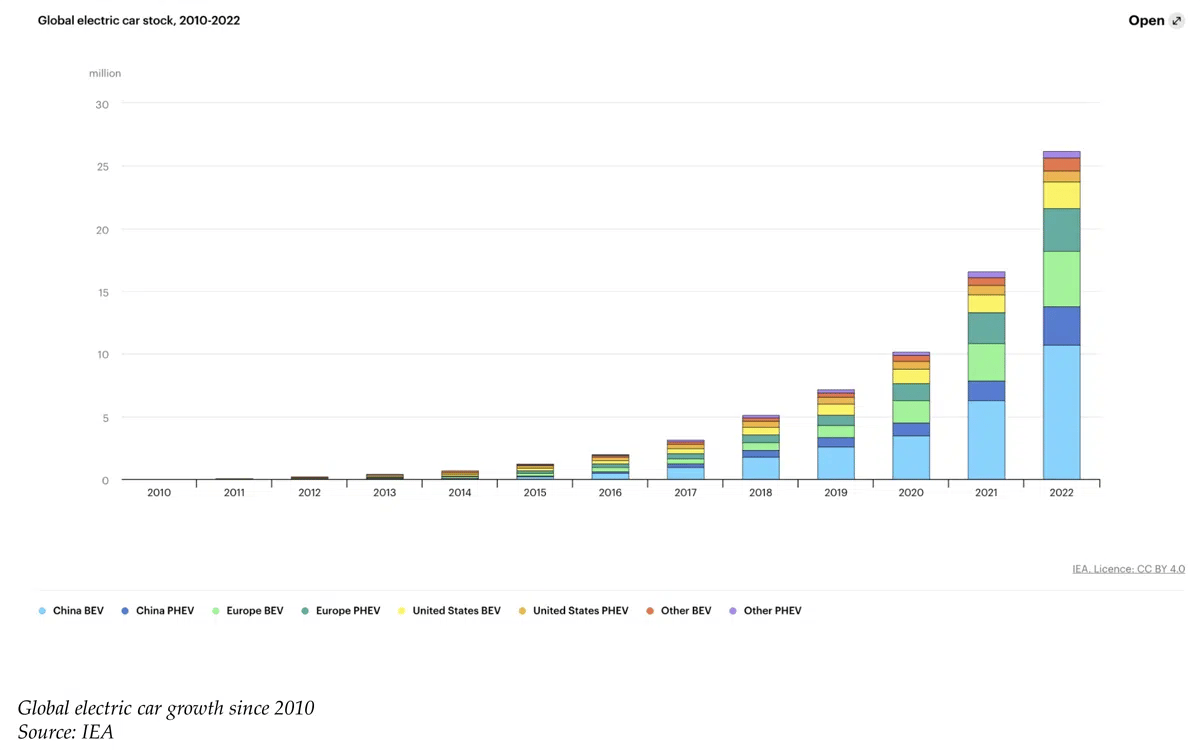 Source: IEA
According to the IEA report, if the current growth trajectory continues, solar power and electric vehicle adoption alone could deliver about 1/3rd of the emissions reductions needed to remain under the target warming threshold.
Fortunately, the cost of solar power and battery storage has plummeted by approximately 85 percent over the past decade due to soaring demand, manufacturing economies of scale, policy support, and increased investment. Furthermore, integrated solar systems have become smarter and more efficient, making them a viable option for demand side energy management, peak load shifting, and cost savings, all while reducing grid stress and providing energy independence.
The IEA report also substantiates the opportunity—and necessity—for innovation, emphasizing that about 35% of the technologies needed to reach our climate goals aren't available on the market yet.
It's no surprise that the key takeaway from the report is that we need to escalate our efforts considerably if we're going to meet our climate goals, with some pivotal steps that must transpire before 2030, including:
Tripling global renewable power capacity.
Doubling the annual rate of energy efficiency improvements in the built environment.
Dramatically increasing the pace of electrification of homes and buildings through the adoption of heat pumps and other advanced technologies.
Increasing the percentage of electric vehicle sales from 13 percent to 70 percent.
Decreasing methane emissions from the energy sector by 75 percent.
Growing investments in climate action from $1.8 trillion in 2023 to $4.5 trillion annually by 2030.
Implementing stringent policies to spur clean energy deployment and cut fossil fuel demand by more than 25 percent by 2030 and 80 percent in 2050.
Ending new oil and gas projects and coal-fired power plant approvals.
The report predicts that, if these steps are taken, we could decrease global emissions by 80 percent by the end of 2030.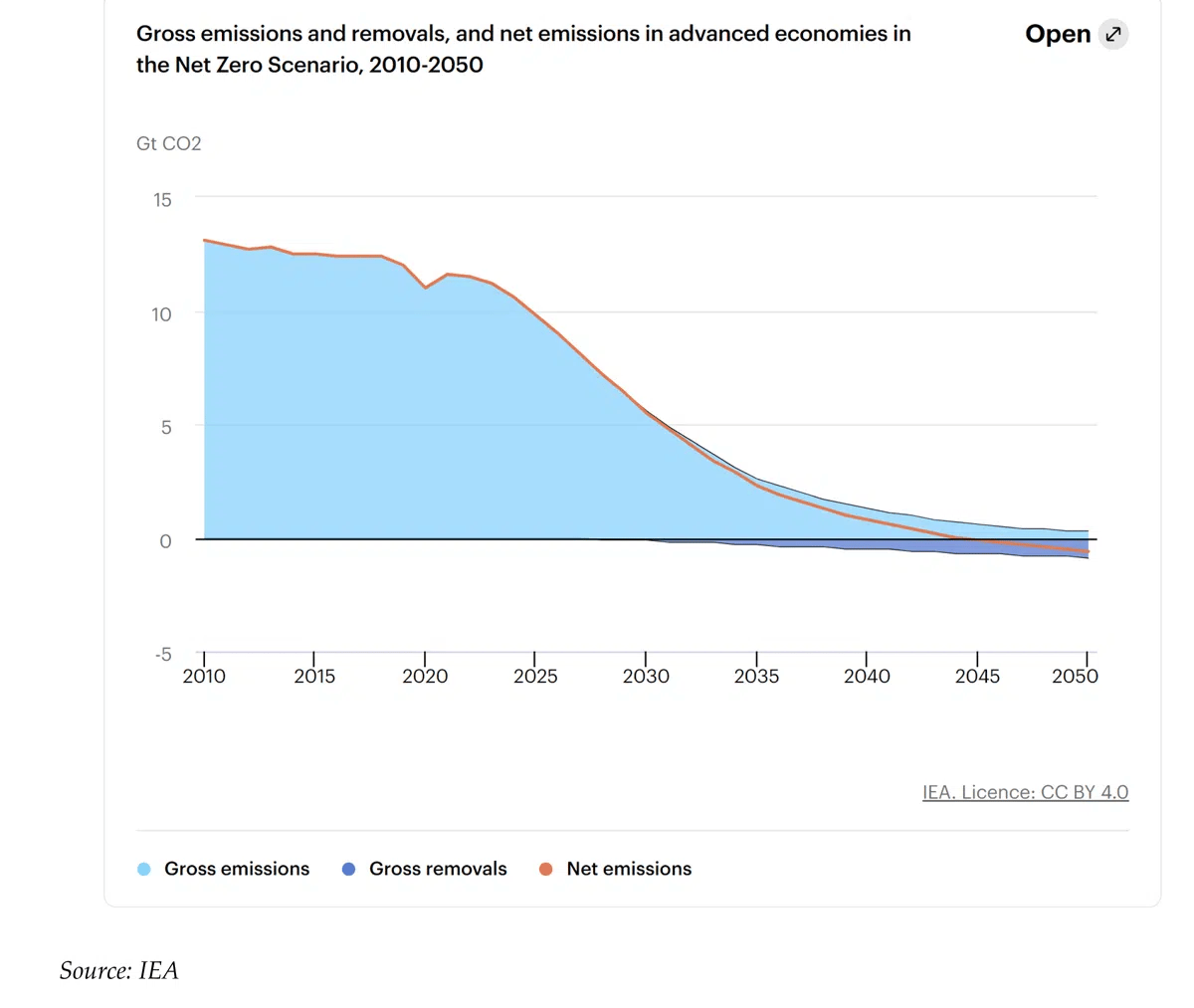 Source: IEA
According to the report, the "Delayed Action Case" shows that failure to act quickly would not just create additional climate risks, it would create a scenario in which staying below 1.5 degree Celsius warming is "dependent on the massive deployment of carbon removal technologies which are expensive and unproven at scale."
Interestingly, the IEA avows that while hydrogen, bioenergy, and carbon capture, utilization, and storage (CCUS) are essential for achieving net zero emissions, these technologies have all underperformed to date, resulting in "unmet expectations."
The good news: there is a clear pathway to achieving our climate goals, and the global climate transition is more feasible—and less expensive—than previously assumed.
---
This Housing 2.0 presentation is sponsored by: Jinko Solar, LP Building Solutions, Mitsubishi Electric , Panasonic, Schneider Electric and Sunnova.
Sep 28, 2023 10:11:40 AM · 2 min read
---

As cofounder and CEO of Green Builder Media, Sara is a visionary thought leader and passionate advocate for sustainability. A former venture capitalist, she has participated in the life cycle (from funding to exit) of over 20 companies, with an emphasis on combining sustainability and profitability. She lives in Lake City, Colo., with her husband, where she is an avid long-distance runner, snowboarder, and Crossfit trainer. She is also on the Board of Directors at Dvele, runs the Rural Segment for Energize Colorado, and is a former County Commissioner.