Home Buyer's Remorse in a White-Hot Market

Sara Gutterman
2 min read
Buyer's remorse is at an all-time high. Here's why.
The frenzied housing market is forcing buyers to make snap decisions, resulting in a large number of new homeowners second-guessing—and even regretting—their hasty purchases. What specifically do they regret? And what can be done to avoid home buyer remorse?
Tight inventory, supply shortages, and historically low interest rates have created an unprecedented rush on home purchases. The "underbuilding gap" of nearly seven million housing units since 2001 has created a highly competitive seller's market in which desperate buyers are now being forced to purchase homes faster and for more money than anticipated.
Homebuyer remorse has hit an all-time high. Source: COGNITION Smart Data
According to COGNITION Smart Data, Green Builder Media's market intelligence service, buyer's remorse is at an all-time high, particularly when buyers have purchased homes online and sight unseen, or when they have waived inspections and contingencies to win the bid.
These buyers are experiencing a rude awakening, finding themselves trapped in homes that don't fit their budgets, require expensive repairs, aren't the right size, or are in bad locations.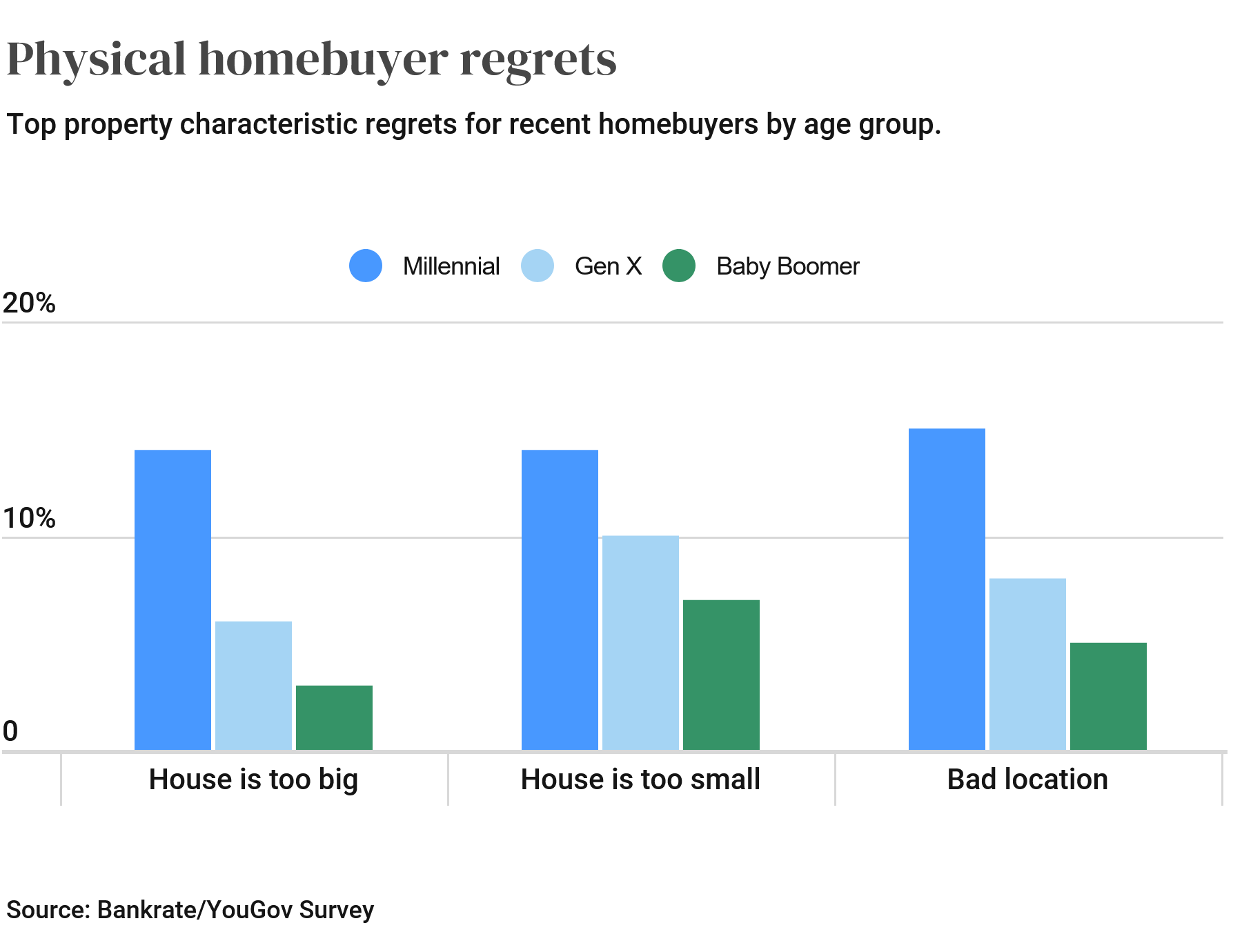 A recent survey conducted by Bankrate shows that up to 64 percent of millennials feel regret about their home purchases—more than any other age group. (The survey indicated that the older the buyer, the less likely they were to feel remorse.)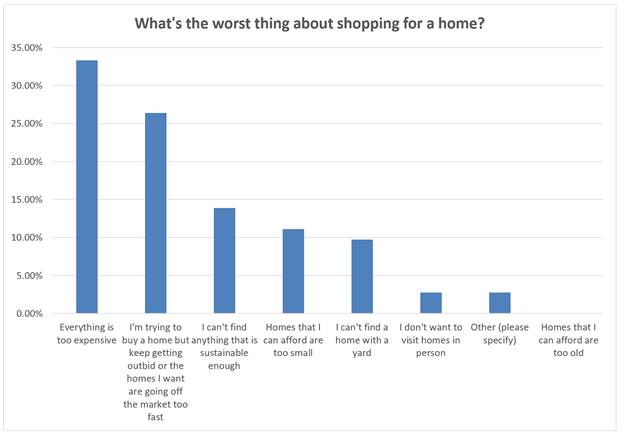 Already traumatized by a torrid home buying experience, many millennials feel like they were compelled to make rushed decisions and forced to settle, and are now they're stuck in homes that either don't fit their lifestyle needs or require far more maintenance than expected.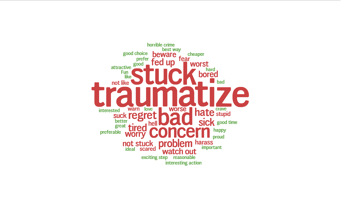 Millennials feel traumatized by the homebuying process. Source: COGNITION Smart Data
In a recent COGNITION survey, millennials reported that the worst part of shopping for a home in today's market included high home prices, getting outbid, and the speed at which desirable homes are selling.
Many of these disgruntled millennials reported that they felt pressure to make a decision on the home they purchased because they already had several other offers denied.
Once they get into their homes, up to 20 percent of millennials report that they have been blindsided by high maintenance costs and monthly payments, and others feel like they didn't make a good investment, overpaid for their home, or are paying too much interest.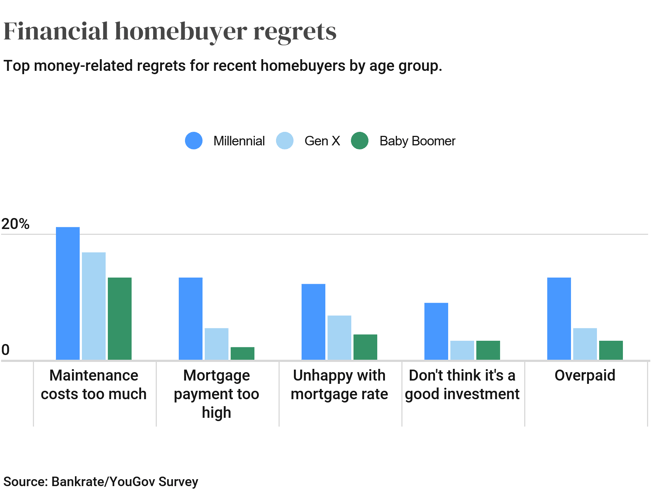 Jeffrey Harris, Finance and Real Estate professor at American University reminds buyers that "the best way to avoid overpaying is to have a home inspection done before purchase — these inspections can uncover electrical problems, heating and cooling problems, termite issues, radon problems, and a host of other hidden issues that might not be readily apparent to the untrained eye."
Other ways to avoid buyer remorse? Stay within your budget. Be prepared to make some concessions, but stick to your guns when it comes to your must-haves. And, most of all, trust your gut and don't rush into a deal because you're feeling desperate or pressured.
---
Publisher's Note: This content is made possible by our Today's Home Buyer Campaign Sponsors: Panasonic, Whirlpool, Rockwool, and Lee Industries. These companies take sustainability seriously, in both their products and their operations. Learn more about building and buying homes that are more affordable and less resource-intensive on Today's Home Buyer.
Jul 15, 2021 11:49:27 AM · 2 min read
---

As cofounder and CEO of Green Builder Media, Sara is a visionary thought leader and passionate advocate for sustainability. A former venture capitalist, she has participated in the life cycle (from funding to exit) of over 20 companies, with an emphasis on combining sustainability and profitability. She lives in Lake City, Colo., with her husband, where she is an avid long-distance runner, snowboarder, and Crossfit trainer. She is also on the Board of Directors at Dvele, runs the Rural Segment for Energize Colorado, and is a former County Commissioner.