Garage-Turned-Bar Resembles Your Local Pub
John Garbarino demonstrates the unlimited potential garages hold by creating his own garage bar, accurately named The GarBar.
With more people working from home now than ever, garages have become essential extensions of living spaces. They currently serve multiple purposes, such as home gyms, offices, workshops, hobby rooms, playrooms and entertainment areas.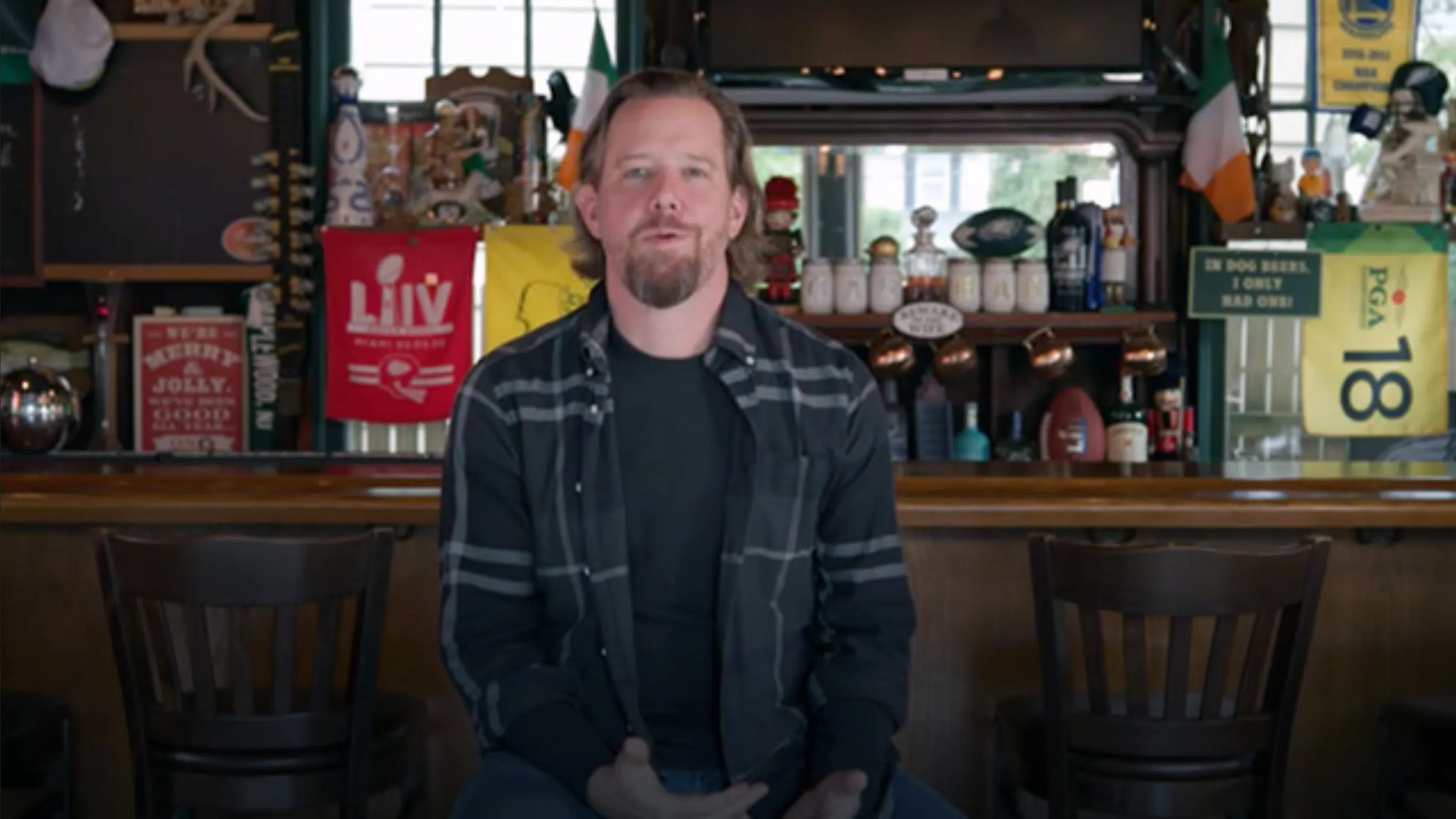 In a recent COGNITION Smart Data survey, nearly 75% of millennial respondents indicated that they wanted garages–but not necessarily for vehicles.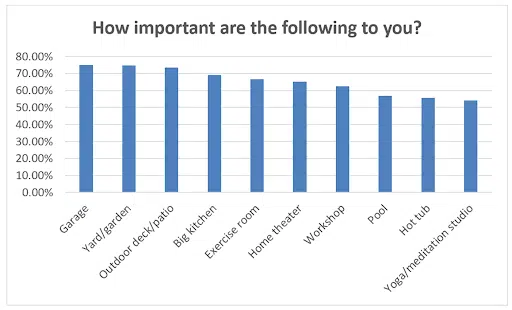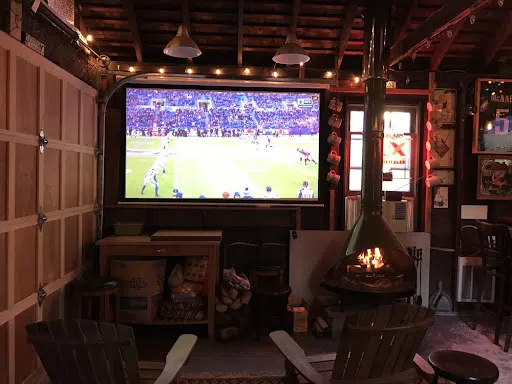 The side mount garage door opener and track doesn't disrupt the style or the game.
This is due, in part, because they're trying to make every square foot of their homes work for everyday uses, and also because this generation is less likely to own a car than older generations. So, as an added, but not unintentional benefit, they're contributing a lot less CO2 to the air than they would by commuting to work and using a personal vehicle as their main mode of transportation.
According to Forbes, with ride sharing and public transportation as viable options in most urban areas, coupled with a strong fear of diminishing returns on investment and environmental awareness, have caused younger generations to rethink purchasing cars.
As millennials move away from vehicle ownership, they're turning their garages into versatile multi-purpose spaces.
The GarBar
John Garbarino saw an opportunity to turn empty space into a gathering place for friends, family and neighbors. "It's my happy place," he asserts before explaining how he transformed his garage into a bar.
When he purchased the home, he came to realize that his 2-car detached garage was "400 square feet of space that could be better utilized." As a previous resident of New York City, Garbarino wanted to replicate "being able to walk out of your apartment, and walk two blocks to be at your local pub."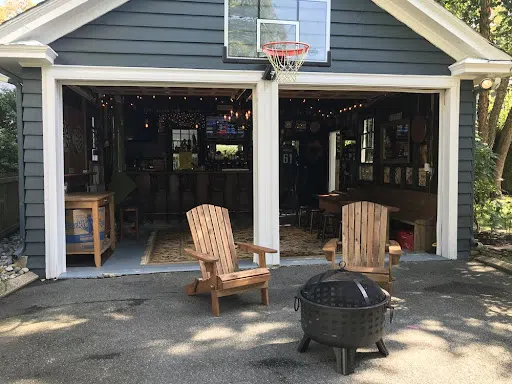 Garbarino likes to leave the doors open and the fire pit burning to expand the space and create an indoor-outdoor feel.
Where Did the GarBar Come From?
In the beginning, Garbarino says "it started off with a wine fridge, a kegerator and a TV on the wall."
To elevate the garage bar to his expectations, he would coincidentally search garage sales for pieces to create the local pub feel while cutting back on waste and material use.
According to Worldwide Waste Journal, garage sales promote the reuse of used goods and aid in the circular economy's resistance to externalizing waste.
His favorite finds include "an amazing big wool rug that went down on the floor and a Victorian 1918 mirror that I put up on the wall," Garbarino recalls.
Still a Garage
Safety was a priority for the newly renovated bar with two large garage doors. "I really don't want strangers walking in here," Garbarino presses. Thankfully, LiftMaster provided garage door openers that let him know who is coming and going in and out of the garage when he isn't there.
His LiftMaster garage door opener works with the myQ app so he is alerted when the garage door opens and he also has a myQ Smart Garage Camera so he "can see if anyone is going into the garage and if anyone is tampering with it." Additionally, he can see if the kids are in there without permission.
For ease, "I can let people in that need to get things," as he notes that people always borrow his kegerator. In addition, with the myQ app he can easily open and close the garage door to give people access even when he is not home
Similarly, delivery drivers can safely deliver packages into the garage. He even says he can see their awe through the myQ camera when they see his extensive GarBar creation.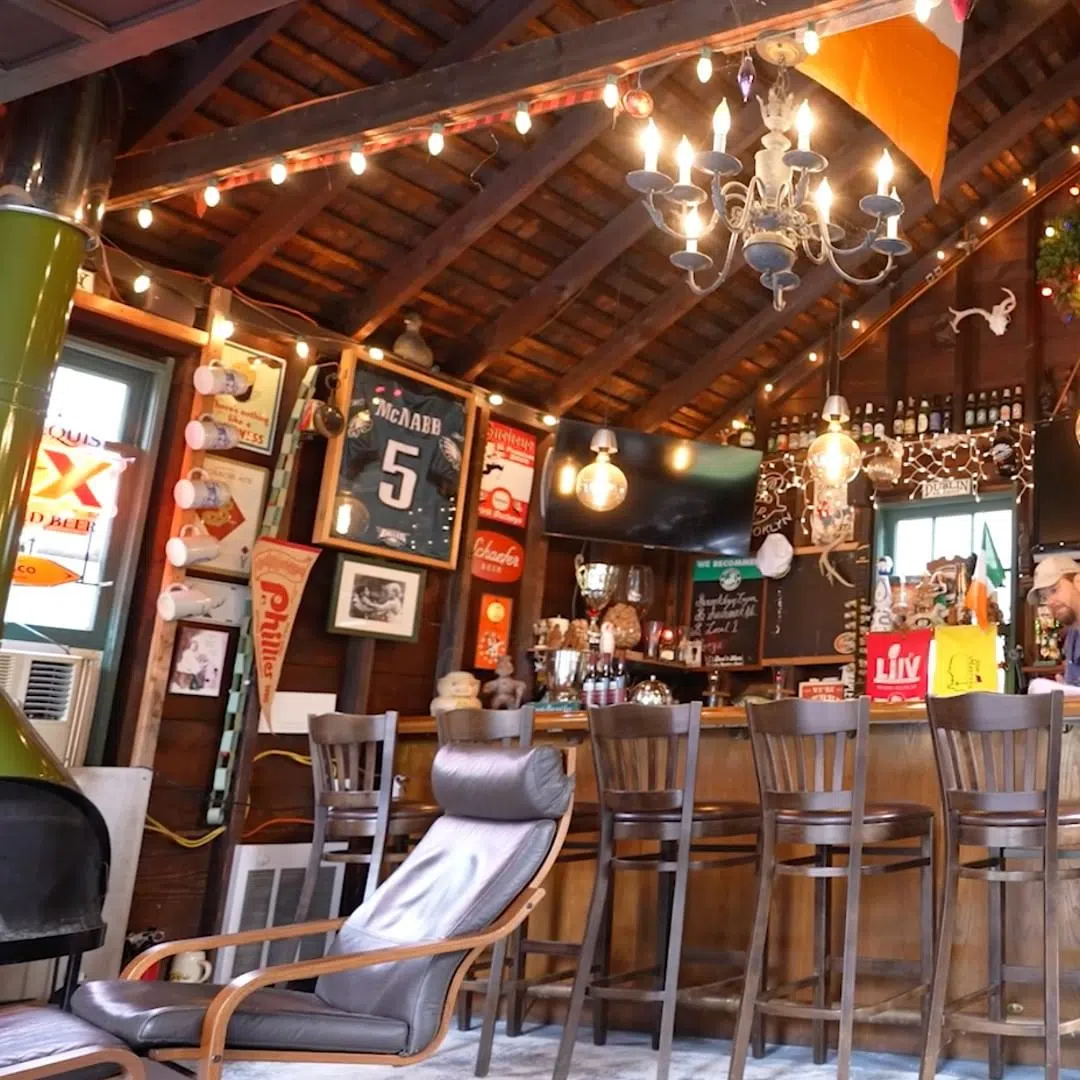 The wood burning stove and decorative memorabilia combined with the original dark walnut wood from the 20's gives the GarBar the feel of an Irish pub or an old American tavern.
Subtle Functionality
The aesthetic was fundamental to Garbarino's vision. Saturday game days just wouldn't have been complete without his deer head, chandelier or TV projector. He needed a garage door opener that wouldn't get in the way, which is why he went with the Liftmaster Wall Mount opener that features a popular space-saving design that mounts alongside the garage door, opening the ceiling up for storage or other possibilities. With
LiftMaster's Wall Mount opener, "people do not realize that there are garage door openers in my garage. They're hidden; you can't even tell they're here, and they're so quiet. I've got nothing hanging here interfering with my projector that's putting the game on the big screen."
"It's just a really easy place to manage," he concludes.
Check out the details of Garbarino's garage bar and its transformation into a community-building gathering place in this GarageMasters video.
---
Publisher's Note: This content is made possible by our Today's Homeowner Campaign Sponsors: Whirlpool, Vivint, myQ, Sonos and Jinko Solar . These companies take sustainability seriously, in both their products and their operations. Learn more about building and buying homes that are more affordable and less resource intensive.