Fears of Nuclear Disaster in Ukraine Bolster Push for Renewable Future
The wake-up call happened: We need to do our part to reduce our dependence on dangerous power sources.
Editor's note: We were putting together a similar article in our office when we discovered that this author had already pointed out the silver lining scenario, so decided to honor her first-look journalism and reprint it on our site. Evidence of a new urgency to break from fossil fuels is already apparent, just days after the anxiety-inducing assault on Ukrainians. Germany, Spain and other nations want another long-term scenario: clean, renewable solar and wind power.—Matt Power, Editor-in-Chief
While a fire at Ukraine's Zaporizhzhia Nuclear Power Plant has been extinguished—and the complex reportedly seized by invading Russian forces—overnight fears of a major disaster fueled fresh calls for rapidly building a cleaner, safer global energy system.
"We are perched on the precipice of catastrophe."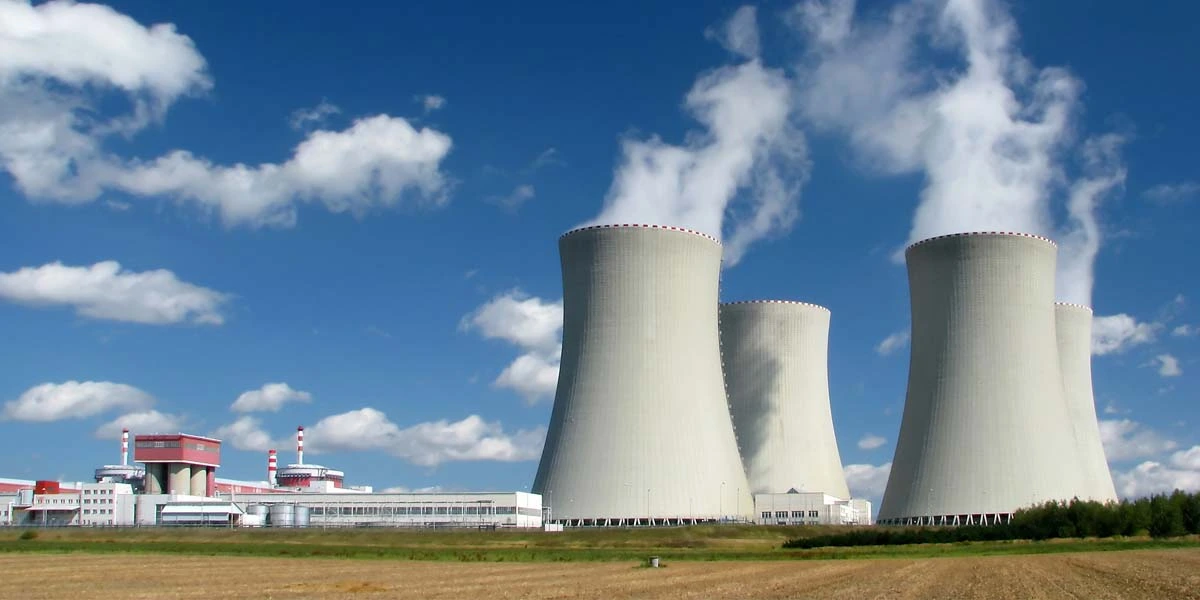 "Part of the problem with nuclear energy is that its advocates kind of just pretend geopolitical conditions will stay stable, nobody will ever bomb it, war won't ever reach a nuke," said Stephen Leas of the Sunrise Movement's Baltimore chapter.
"It's crazy," added Leas, whose U.S.-based, youth-led movement advocates for combating the fossil-fueled climate emergency while creating millions of good jobs. "If solar or wind power gets bombed, that's really bad, but nukes are another level [of] risk."
American author and climate activist Bill McKibben similarly tweeted: "Noting one small advantage of solar panels is that if you shell them, they break into chunks of glass."
A fire broke out at the Zaporizhzhia facility after Russian shelling, according to Ukrainian officials. International Atomic Energy Agency Director-General Rafael Grossi said Friday that while "the physical integrity of the plant has been compromised," no radioactive material has been released and the complex's monitoring system remains "fully functional."
During the blaze at the Zaporizhzhia complex, Beyond Nuclear pointed out that "fire is the biggest risk for core melt at a nuclear power plant."
"This is the biggest nuclear power plant in Europe," the advocacy group added of the Ukrainian complex. "We are perched on the precipice of catastrophe."
Worries about a potential nuclear disaster, particularly in Zaporizhzhia, have mounted over the past week since Russian President Vladimir Putin invaded Ukraine, home to the site of the infamous Chernobyl site, which Russia's forces took control of last week.
Greenpeace researchers raised alarm Wednesday that the invasion endangers Ukraine's 15 nuclear power reactors. Problems at the Zaporizhzhia complex, they said, could "render vast areas of the European continent, including Russia, uninhabitable for decades."
The Russian invasion has elevated concerns about the possible use of nuclear weapons and featured multiple allegations of war crimes—which is how the U.S. Embassy in Kyiv on Friday described Russia's attack on the power plant.
University of Michigan history professor Juan Cole agreed, writing Friday for Informed Comment that "if the shelling of the nuclear plant was deliberate, it is a war crime" that "reminds us why we should rush to wind and solar."
Critics of Putin's war, including youth climate campaigners who took to the streets around the world Thursday, have also highlighted its connection to fossil fuels and argued that a shift to renewables is essential for not only the global climate but also world peace.
Gregory Jaczko—who led the U.S. Nuclear Regulatory Commission before authoring Confessions of a Rogue Nuclear Regulator—advocated against nuclear power in a pair of tweets Wednesday, noting that "gobs of evidence show it cannot meet the challenge better than alternatives."
Putin's invasion—and the resulting near miss of a catastrophic nuclear disaster—come as yet another landmark scientific report showed this week that humanity must keep fossil fuels in the ground to ensure the planet remains habitable.
The Paris-based International Energy Agency (IEA) has also warned of the necessity of a global transition to renewables in multiple publications over the past year.
The Guardian reports that the IEA's executive director, Fatih Birol, noted Friday how Russia's assault of Ukraine relates to the European energy system.
"Nobody is under any illusions anymore," he said. "Russia's use of its natural gas resources as an economic and political weapon shows Europe needs to act quickly to be ready to face considerable uncertainty over Russian gas supplies next winter."
Greenpeace U.K. chief scientist Doug Parr told the newspaper that "our dependence on gas is a problem, and warmer homes powered by renewables are the cheapest and quickest solution."
As Parr put it: "We need to insulate our homes, roll out heat pumps and renewable power to rapidly address Putin's grip on European gas markets, our sky-high energy bills, and the climate crisis unfolding before our eyes."
---
Jessica Corbett is a writer with Common Dreams.