Disaster-Resistant Home Building With Style

Cati O'Keefe
6 min read
This house can stand up to extreme climate, high winds, wildfires and seismic activity while offering stylish interiors and unfettered views of the Seattle Cascades.
The VISION House Seattle Cascades is well under way. The insulated concrete form (ICF) walls were built as fall descended on the home's pristine mountaintop site.
This off-grid, net-positive, healthy home optimizes energy management and incorporates the most-advanced green building products, systems and technologies available on the market today.
"The big features of this demonstration house address changing climate conditions and address the fact that the house sits in the middle of thousands of acres in a forest outside Seattle," says Herro. "In the Pacific Northwest, you're looking at seismic-resistant design in the mountains with high winds. Plus, we considered water intrusion and resistance, fire preparedness, and protection against ground instability and mudslides."
That might seem like a tall order to address, but as Herro explains it, it's not complicated when you leverage the right building science and products to achieve high performance in all areas of the build.
Let's break down the most important pieces that make this house impervious to a host of negative conditions:
Building a Disaster-Proof Foundation
This project sits on a hilltop that slopes steeply on all sides. For this reason, Herro and the team had to pay special attention to soils. They performed extensive geotechnical work to determine the best siting and foundation strategy, and opted to excavate directly into the bedrock, pouring the steel footers directly into the stone.
The structure of the house is made from ICFs by Nudura. Stacked, reinforced, and then filled with concrete, ICFs create a solid wall that exceeds the requirements for seismic. "All the subgrade and above-grade structures are poured-in-place ICFs, wrapped in additional weather barriers and steel cladding," Herro explains. "This makes the house airtight, bug resistant and water-resistant."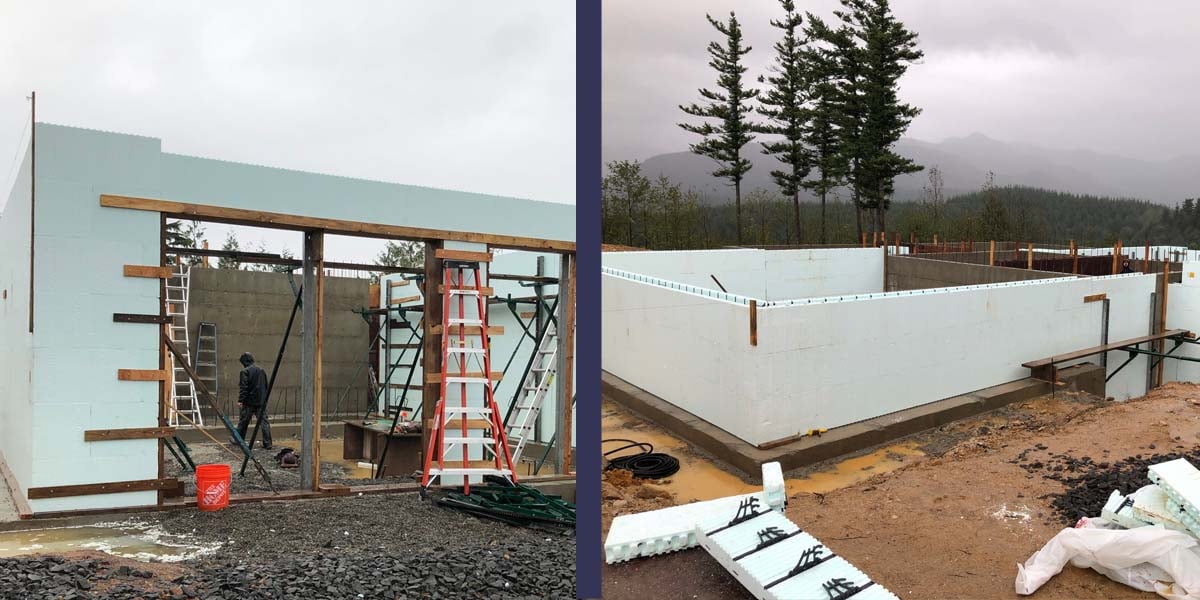 The Nudura ICF design combines two panels of expanded polystyrene (EPS) foam with the structural strength and thermal mass of concrete. The structure has hurricane wind resistance up to 250 miles per hour and an energy-efficiency rating as high as R-50.
The foundation's design caught other builders' eyes "People who know construction looked at all the forms laid into the ground and steel reinforcements and asked, 'Are you landing planes on top of this house?'" Herro laughs.
Because the building envelope has the most impact on the home's performance, the VISION House team prioritized it to reduce mechanical heating and cooling demand, including the ICFs, structural insulated panel (SIP) roof structure, light-gauge steel interior framing and ultra-high-performance windows.
Fire Suppression
Mitigating fire risk was top of mind for the VISION House team as it chose building products. "There are no combustible materials in the vertical structures of the house," Herro says.
For the exterior, the team picked a formidable collection of fire-resistant products. "The roof is Boral stone-coated steel; the siding is Cultured Stone and steel, the eaves are steel wrapped. All of these positively reduce fuel sources in and around the house."
With adequate setbacks of vegetation, the house is designed to survive through a regional fire.
"There's a ton of timber in a normal house with flooring trusses, wall systems, cedar shingles, and asphalt. These materials add fuel to fire," Herro explains. "We conscientiously removed these from this house."
The team also addressed fire protection on the inside of the house. "The steel-formed interior has an Uponor fire suppression system," Herro says. "We also have a misting system on the exterior, which will wet the exterior to extinguish embers." Considering that the fire department is far away from this remote location, this system would buy valuable time should a fire emergency occur, he adds.
The Uponor plumbing system does triple duty in this house: fire suppression, potable water, and radiant heating.
Protecting Home From Water
In addition to the weather-cladded ICFs, the Western Window Systems' windows provide a double-sealed barrier on a house that has large sections of glazing.
"We worked with Western to get the best windows designed for the Cascades environment," explains project architect Stace McGee of Equiterra Regenerative Design. "This was important because in King County, where the project is located, each window has to be labeled. They have to have high ratings and [the county] is stringent about it."
The team opted for the performance route versus prescriptive. "In using advanced materials, the system of air changes per hour (ACH), ICFs, SIPs, and windows create the resulting heating load, not just one factor," McGee points out.
"There is also a big water-resistant story regarding the decking," Herro adds. "The MoistureShield composite decking is sustainable, and fire and weather resistant. It is a perfect match for this wet climate in that it is the only composite board you can put directly on the ground and even underwater because it has a solid core."
High-performance Building Techniques
The process of getting permits for this high-performance house took a long time—partially because of the pandemic, but also because of the performance path the team took toward meeting building codes.
"The county is interested in the build and watching it because they haven't seen anything like it," Herro says. "We've presented them with dozens of new strategies that are outside the normal residential approach to construction, particularly with how it works together as a system to achieve unsurpassed benefits."
Many representatives from the county are involved in the onsite inspections, and Herro and team are helping educate as they go. "We have big opportunities to promote this type of thoughtful, sophisticated, durable building process, which will enable the county to permit these types of dwellings and support other builders to do this going forward," Herro says. GB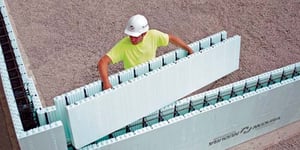 Nudura Insulated Concrete Forms (ICFs) provide superior energy efficiency, consistency in performance, and lower utility costs over the life of a home versus traditional building methods such as wood. ICFs' steel-reinforced concrete cores are disaster-resistant, offering strength, safety and durability against extreme weather conditions, including wind resistance of up to 250 mph (equivalent to an F4 tornado). The product's 100 percent recycled polypropylene composition lowers a home's carbon footprint and reduces global deforestation.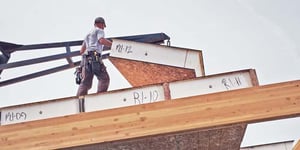 The roof of this project is built from Premier SIPs, a construction method that consists of an insulating expanded polystyrene (EPS) foam core laminated between two sheets of oriented strand board (OSB) using a structural adhesive. This engineered system provides an extremely strong building panel that needs no additional frame or skeleton for support. Premier's large, pre-fabricated SIPs make the framing process faster than other building methods and enable a more airtight, well-insulated building for high energy efficiency. here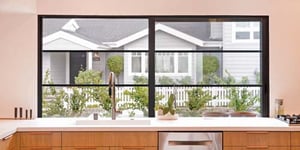 Western Window Systems Series 7000 aluminum windows offer the house a low U-value (ratings as low as 0.19) and design pressure ratings above 50. This durable, energy-efficient solution allows for a modern look and more glass in a variety of weather conditions. The Series 7000 boasts performance glass options from Cardinal IG, which can be customized in a variety of types, colors, and thicknesses.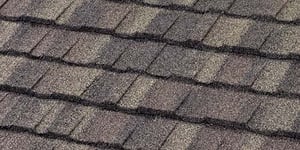 Boral Roofing's stone-coated steel Stone Coated Roofing offers five distinct profiles that can enhance the curb appeal and value of any home while providing durability, performance and protection that will last even in extreme weather and climate conditions. This building material has a 50-year limited warranty, fire-resistant materials, hailstone penetration warranty, lightweight 1.5-pounds per square foot, 120 mile-per-hour wind warranty and energy-efficient above-sheathing ventilation.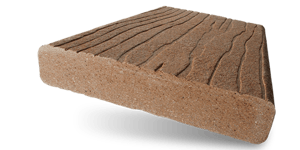 MoistureShield manufactures composite deck boards, such as MoistureSeal, and related products made from recycled wood fiber and recycled polyethylene plastic. The company takes steps throughout the manufacturing process to conserve both energy and materials, while diverting common waste items from landfills. The decking products are manufactured with 95 percent post-consumer products including recycled plastics and reclaimed wood fibers, diverting more than 100 million pounds of waste from landfills every year (equal to a staggering 7.5 football fields stacked 10 feet high). Designed with LEED certifications, its state-of-the-art manufacturing facility maintains a low carbon footprint at all levels of production.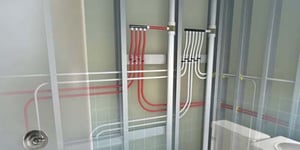 For the home's interior fire sprinklers, plumbing and radiant floor heating are provided by Uponor. The AquaSAFE combined plumbing and fire sprinkler system incorporates the fire sprinklers into the home's cold-water plumbing, which ensures fresh water is available if it is ever needed in the event of a fire. The AquaSAFE multipurpose system can save on installation and materials costs compared to separate plumbing and fire sprinkler systems. Often, the fire sprinklers can be installed by the builder's plumber already on the job.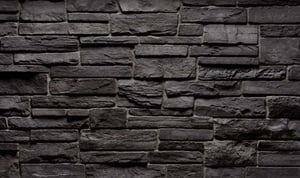 The house features Cultured Stone's Country Ledgestone in Gunnison siding. The Gunnison product reveals hues of brooding charcoal and gunmetal punctuated by highlights of powdery light gray. Country Ledgestone profiles provide home builders with an extensive variety of colors (in addition to Gunnison) and incorporate easily into any space. The stark, cut lines and rugged edges of each stone shape complement both rustic and contemporary designs, and the dry grout look makes installation quick and easy. The product is backed by a 50-year limited warranty and contains 50 percent pre-consumer recycled content.
Feb 4, 2021 3:08:06 PM · 6 min read
---

Cati O'Keefe is the editorial director of Green Builder Media. She has 25 years of experience reporting and writing on all aspects of residential housing, building and energy codes, green building, and sustainability.