COGNITION Monthly Snapshot: Indoor Air Quality—A New Urgency
As awareness of virus pathways and pollutants rises, so does interest in healthy indoor air.
This month's market data analysis zooms in on Indoor Air Quality. A perfect storm of increased urban pollution, asthma, and more recently, anxiety about the Coronavirus, have amped up the urgency of the public's interest in clearing the air in their homes. As affordable IAQ sensors become standard in homes, the quality of indoor air is likely to become a topic of increasing importance.
Air Quality Matters
New awareness. Data analysis of consumer perceptions in real time have identified Indoor Air Quality as a major area of concern for both new and existing homeowners
The 10 Most Polluted U.S. Cities, 2020
This list, just compiled by The American Lung Association shows the worst polluted cities by type of pollution. Increasingly, simply bringing fresh air indoors does not guarantee clean air in our homes.
By Ozone

By Year Round Particle Pollution

By Short-Term Particle Pollution

#1: Los Angeles-Long Beach, CA
#2: Visalia, CA
#3: Bakersfield, CA
#4: Fresno-Madera-Hanford, CA
#5: Sacramento-Roseville, CA
#6: San Diego-Chula Vista-Carlsbad, CA
#7: Phoenix-Mesa, AZ
#8: San Jose-San Francisco-Oakland, CA
#9: Houston-The Woodlands, TX
#10: New York-Newark, NY-NJ-CT-PA



#1: Fresno-Madera-Hanford, CA
#2: Bakersfield, CA
#3: Fairbanks, AK
#4: Visalia, CA
#5: Los Angeles-Long Beach, CA
#6: San Jose-San Francisco-Oakland, CA
#7: Pittsburgh-New Castle-Weirton, PA-OH-WV
#8: El Centro, CA
#9: Cleveland-Akron-Canton, OH
#10: Medford-Grants Pass, OR



#1: Bakersfield, CA
#2: Fresno-Madera-Hanford, CA
#3: Fairbanks, AK
#4: San Jose-San Francisco-Oakland, CA
#5: Missoula, MT
#6: Yakima, WA
#7: Los Angeles-Long Beach, CA
#8: Salt Lake City-Provo-Orem, UT
#9: Seattle-Tacoma, WA
#10: Pittsburgh-New Castle-Weirton, PA-OH-WV
IAQ—Intense and Personal to Buyers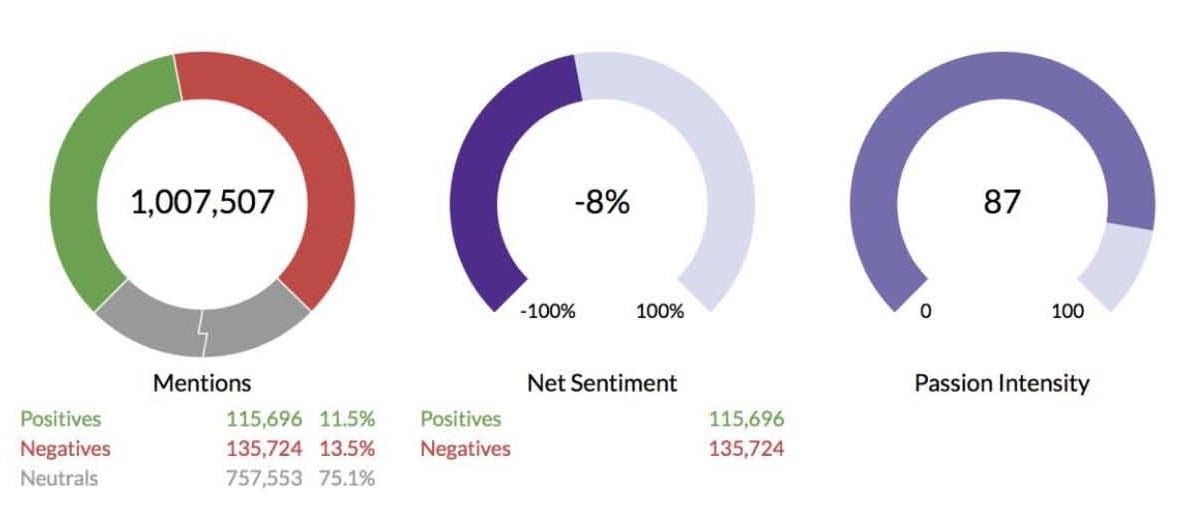 People care. Our data, based on tracking of online discussions and commentary about indoor air quality finds that it's one of the quality of life topics discussed most frequently, with the greatest "passion."
Anxiety Shapes the Discourse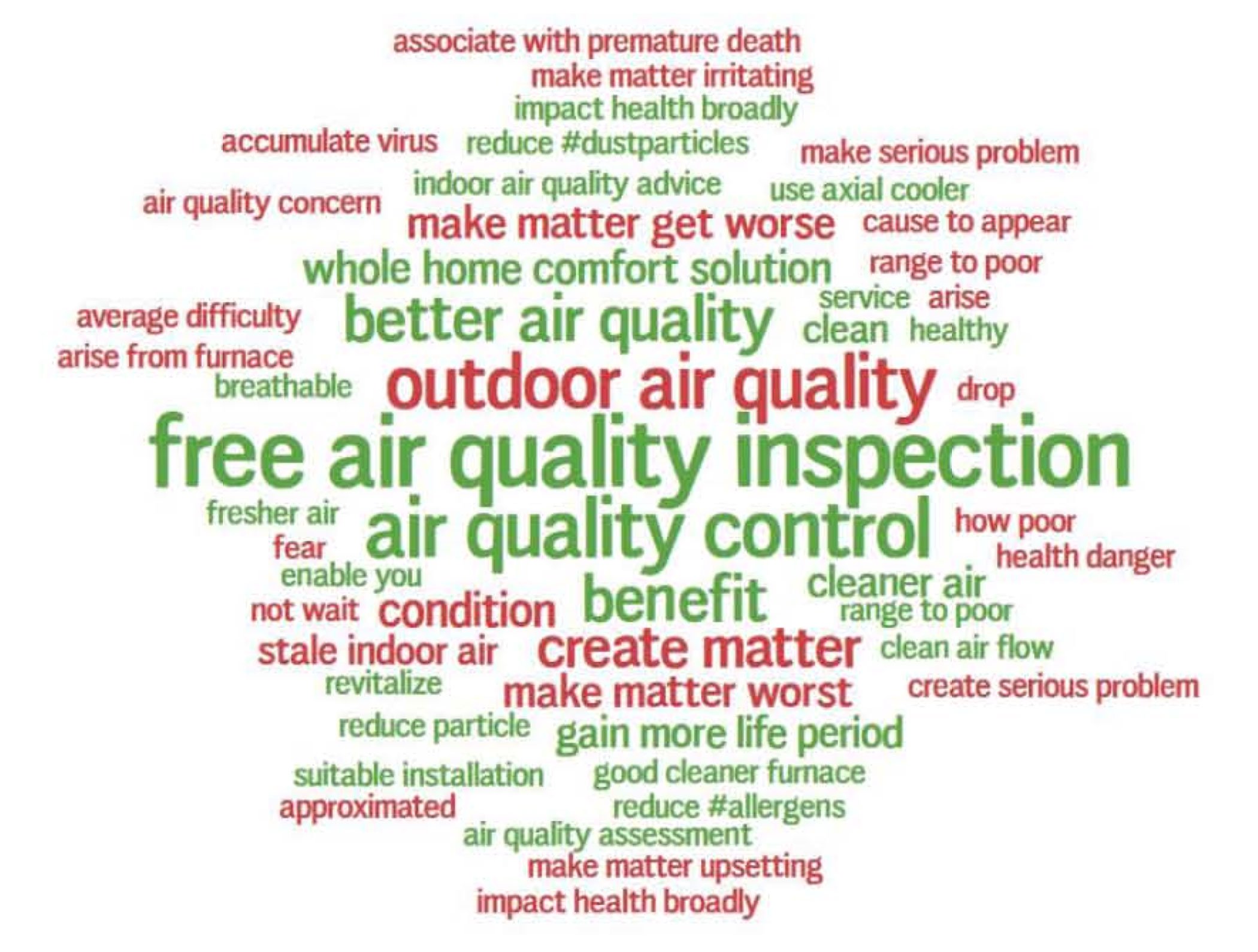 Thinking deeply. This mind map analysis, conducted just before COVID-19 became widespread, shows that online discussions involving IAQ often question the safety and breathability of indoor air—and the probable impact of HVAC equipment.
Sensor Heads-Up Results Push Purification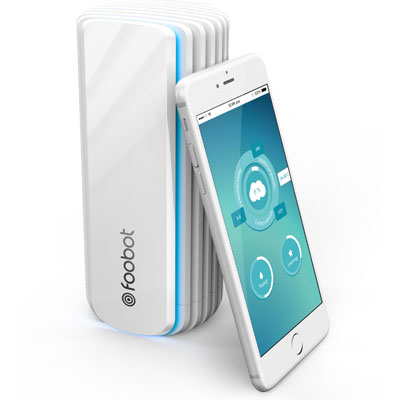 Sensors matter. Home builders report that 66 percent of their clients show an interest in technology that will improve IAQ. This "white space" is likely to grow as affordable sensors are integrated into more homes.
Healthy Air: An All-Ages Issue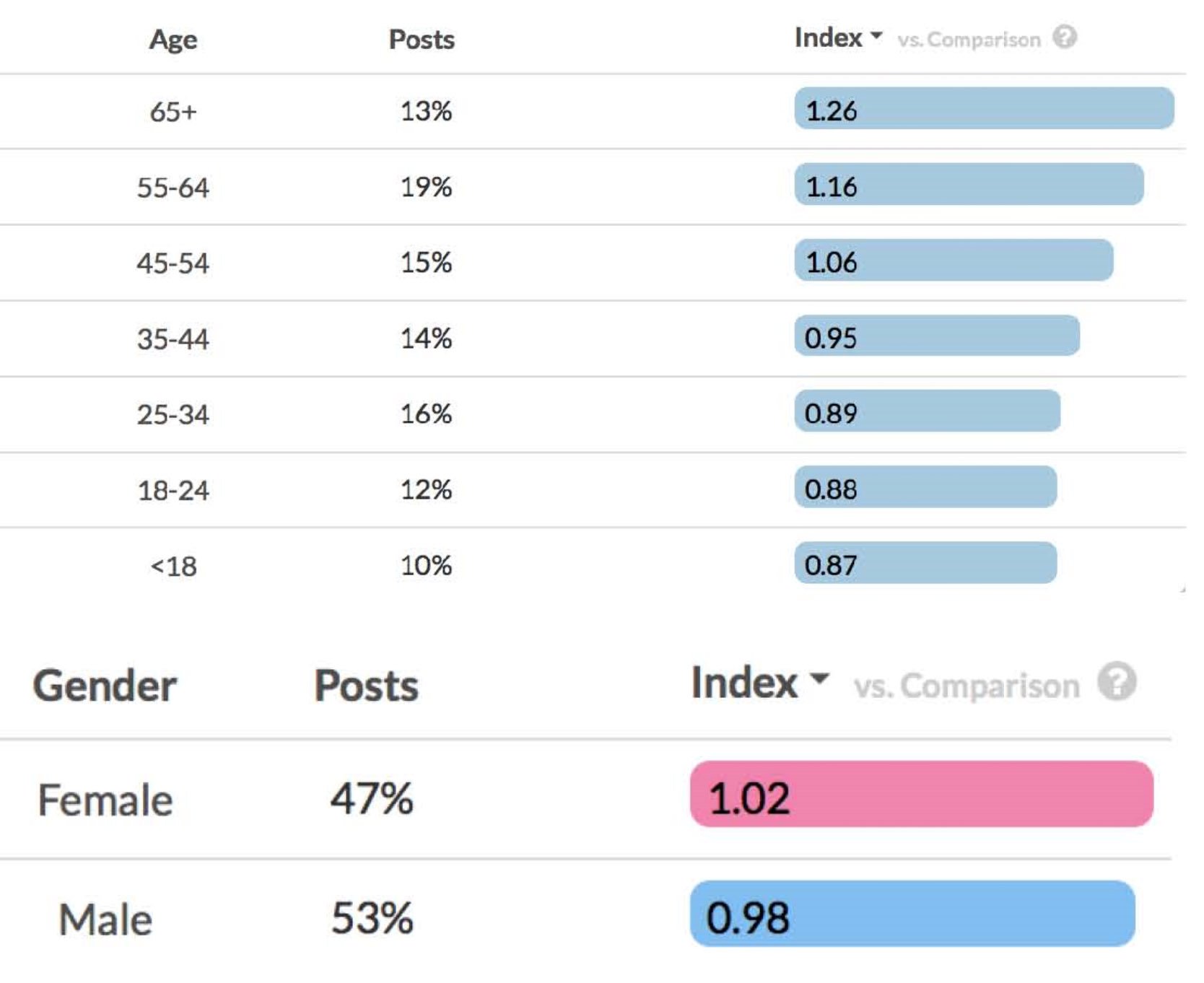 Shared interest. Although boomers tend to have the most discussions about IAQ issues and products, interest in the topic is fairly even across age groups, and not dependent on gender.
Code-Driven Changes
Trifecta. Three new code changes also are driving interest in IAQ, especially among green professionals. These include:
Kitchen Vent code—The 2018 IRC cracks down on kitchen ventilation. It stipulates that when you exhaust air you need to provide makeup air that keeps the depressurization of the house at to no more than 3 pascals (unit measure for pressure
New Merv Filter Requirements—No more 1-inch filters. California's Title 24 increases filter ratings from MERV 8 to MERV 13. Much more efficient at clearing the air, these filters require more surface space to keep air moving, and will require a major overhaul of many older HVAC systems.
New Ashrae Requirements—Not all outdoor air is equal. The updated Standard 62.1 adds several new considerations, most notably, a new requirement that natural ventilation consider the quality of the outdoor air and interaction of the outdoor air with mechanically cooled spaces. In other words, if the air outside is bad, simply bringing it indoors may not meet the Standard. You may have to add mechanical filtration indoors.
---
About COGNITION Smart Data:
COGNITION Smart Data offers advanced intelligence and insights about market trends and important customer information like behavioral patterns, purchase drivers, buying preferences and sentiment. COGNITION enables clients to make informed business decisions, yielding specific deliverables and tangible results. COGNITION provides a definitive competitive advantage by allowing companies to stay a step ahead of their competitors.
For more information on how you can tap into the power of COGNITION Smart Data, visit www.greenbuildermedia.com/cognition or contact Sara Gutterman at sara.gutterman@greenbuildermedia.com.