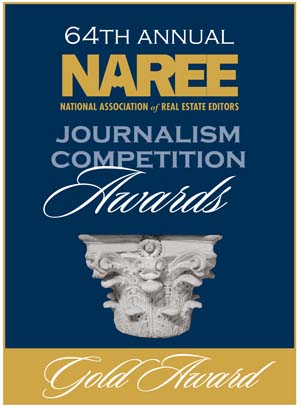 Three is a Charm in the NAREE Real Estate Journalism Competition—Publishing Powerhouse Also Takes Gold Award for Best Website.
NOTE: Green Builder magazine has subsequently won for two more years, bringing the total number of Best Trade Magazine years to five in a row, as of 2017.
For the third year running, Green Builder Media has emerged as the best trade magazine in a competition including such heavy hitters as Inman News, The Wall Street Journal, and The New York Times. The company was presented with both the Best Residential Trade Magazine Gold Award and the Best Web Site Gold Award in the 65th Annual Journalism Awards recognizing excellence in reporting, writing, and editing stories about residential and commercial real estate.