Are You a Next Generation Influencer?
Green Builder Media is bringing together a group of rising star leaders to influence the way that homes, products, and policies are developed to meet our evolving social, environmental, and social needs. Want to help change the world?
As North America's leading media company focused on green building and sustainable living, Green Builder Media takes the advancement of sustainability in housing, product manufacturing, and national policy very seriously.
We believe that we're in a pivotal defining moment. It is up to us to reshape our economy and our society.
We don't want to prop up an obsolete status quo that perpetuates social, environmental, and economic injustice—a state of normal that never deserved to work.
Rather, we want to rewrite our collective story, replacing fear, animosity, ruinous growth, and rampant consumption with justice, equality, empathy, sustainability, compassion, and abundance
It's more important than ever that we speak loudly and think boldly to impact positive change. But we can't do it alone. That's why we're forming the Next Generation Influencer Group, a consortium of young professionals—today's and tomorrow's leaders—to strategize about how we can develop homes, products, and policy that will meet a new set of social, environmental, and economic goals and expectations.
Through this Next Generation Influencer Group, we'll offer you the opportunity to amplify your impact by connecting you with:
Business executives that are developing products and technologies to make your homes smarter, healthier, higher performance, and solar powered.
Leading builders and architects designing and constructing the homes of your future.
Policy makers looking for creative approaches to solve for climate change, social justice and sustainability.
Other

amazing young leaders

with similar interests and a strong desire to expedite the transition to a sustainable future.
Please join forces with us—let's embrace diversity as a pathway to innovation, resilience, healing, and renewal. Together, we can craft a system that facilitates social, economic, and environmental sustainability.
Don't miss the opportunity to join forces with like-minded individuals who are changing the world!
Who else is in?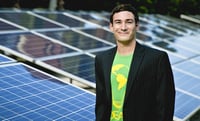 Chris Castro is the Director of Sustainability & Resilience at City of Orlando, where he has developed a comprehensive set of policies & programs that advance the City's sustainability, climate action, and smart city goals. He is also an award-winning sustainability professional, clean energy enthusiast, and eco-entrepreneur with a passion to advance smart, resilient, and sustainable cities in balance with nature. He is the Co-Founder and President of IDEAS For Us, a global UN-accredited 501c3 nonprofit working to incubate and fund innovative projects that advance the UN Sustainable Development Goals. In 2013, Chris co-created "Fleet Farming", the renowned urban farming social enterprise program that is redefining local food systems by building organic farms on homeowner lawns, schools, and underutilized land throughout neighborhoods and communities. In 2020, Chris joined partners to launch 'Climate First Bank', the first B-Corp, values-based community bank in Florida working to advance ESG and local sustainable investing. Read more about Chris here.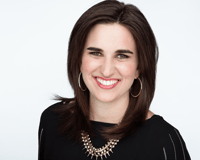 Jenna Nicholas is the co-founder and CEO of Impact Experience which is focused on addressing structural racism and dismantling prejudice by confronting and engaging with the historical and ongoing realities of inequality and racial bias. Jenna is also the Vice President of One Planet VC where she invests in early-stage businesses in transformative industries. She graduated from Stanford University with an International Relations Honors Degree and holds an MBA from Stanford Graduate School of Business MBA graduate. She was a PD Soros Fellow for New Americans, a 2017 Stanford Social Innovation Fellow, an Echoing Green Fellow, Forbes 30 under 30 for Social Entrepreneurship, and a Summit Fellow.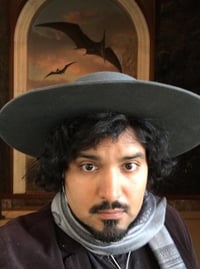 Clayton Louis Ferrara is the Executive Director of the United Nations Accredited NGO, IDEAS For Us. He is a classically trained Biologist and world traveler who has conducted research on five continents. His work as a leader of IDEAS focuses on advancing sustainability through the creation of solutions that help people, heal the planet, and grow prosperity in communities around the world. He is a handpicked member of Orlando Mayor Buddy Dyer's GreenWorks task force, a member of the Development Advisory Board for Orange County Florida, a member of the Central Florida Advisory Board to Congresswoman Stephanie Murphy, and a frequent lecturer at respected academic institutions, United Nations, World Bank, and IMF events. He was born in Chile and lives in Oakland, Florida. He loves turtles, tortoises, and terrapins.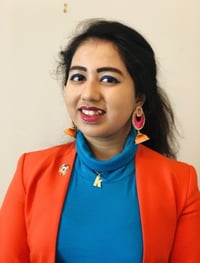 Kehkashan Basu is an iconic youth leader, global influencer, and environmentalist. She won the 2016 International Children's Peace Prize, was selected as a Forbes 30 Under 30, and the first-ever Winner of the Voices Youth Gorbachev-Schultz Legacy Award for her work on nuclear disarmament. Kehkashan is the Founder-President of global social innovation enterprise Green Hope Foundation, that works at a grassroots level in 25 countries, empowering young people, especially those from vulnerable communities, in the sustainable development process.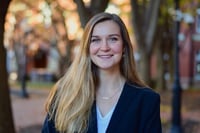 Brynn Furey graduated with a Bachelors of Science in Foreign Service from Georgetown University in 2020. She is now the Energy Conservation and Efficiency Associate at Environment America where she drives campaigns to reduce energy waste across the country and advocates for electrifying our homes and businesses.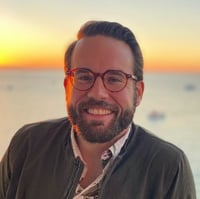 Dr. Jeremy Hoffman is the Chief Scientist at the Science Museum of Virginia and Affiliate Faculty in the L. Douglas Wilder School and the Center for Environmental Studies at Virginia Commonwealth University. Dr. Hoffman specializes in connecting audiences to their changing planet through community science campaigns, interactive media, dynamic exhibitions, and hands-on experiences. His research has focused on assessing exposure to extreme heat in US urban areas and how this exposure relates to long-term planning policy and neighborhood design. Dr. Hoffman has served as a member of the Environment Committee for the Museum of Science and Industry in Chicago, a Science Communication Fellow for the Oregon Museum of Science and Industry and the Mitchell Hamline School of Law, and was recently honored as one of Style Weekly Richmond's Top 40 Under 40 and one of the Grist 50 Fixers for 2020.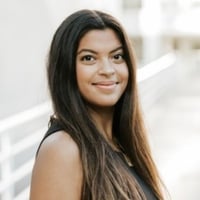 Sandeep Ahuja is the CEO and co-founder of cove.tool an Atlanta-based startup using machine learning to optimize building design, cost and sustainability for architects, engineers, and contractors. With her desire to bring automation into the AEC world, Sandeep is pioneering the integration of building performance into the design and construction process by developing and using intelligent technology and software.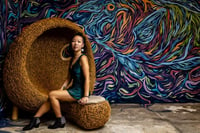 Linda Cheung is an artist and environmentalist based in Miami, Florida. She founded the nonprofit Before It's Too Late (BITL) to use art to educate and inspire people to build a more sustainable world together. BITL's programs include augmented reality murals and the Earth Week Challenge - a one week challenge to practice sustainability taken by thousands of school kids across Florida. She holds an MBA degree from MIT Sloan and B.S. Economics degree from Wharton. Her question to you is: Can we change hearts, minds, and actions #beforeitstoolate? Learn more about BITL at bitl.earth. Follow us on Instagram also @bitl.earth.