Above and Beyond Solar Standards

Matthew Harris, Guest Columnist
4 min read
Sponsored Content
JinkoSolar's panels help to push the boundaries of sustainable living.
When it comes to living sustainably, one of the biggest concerns is how to generate electricity and which energy sources or systems to use. Solar power continues to increase in popularity because it is simple to understand, can be installed in most locations, and often can pay for itself in a matter of years.
Solar technologies have advanced at an astounding pace in the last decade, making them more efficient and less expensive. The success of solar has spurred innovation in the market.
Searching for the right solar panel can be confusing because of the number of panel options and ways to go solar. Your best bet is to consider the options of stand-out companies that redefine the standards of solar and have solid reputations.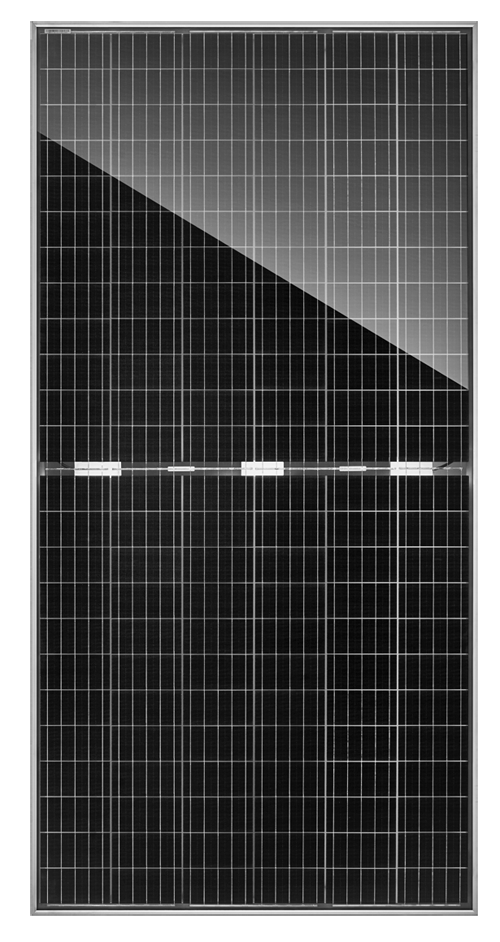 One of those companies is JinkoSolar , which has been an industry leader in PV panels sold for the last four years and has delivered more than 70 GW of solar globally since its founding. This is enough solar to power the equivalent of 13.3 million American homes.
Solar Industry Leader
JinkoSolar makes some of the highest efficiency and most durable panels on the market, but the company has also doubled down on its commitment to the environment, being the first solar company to join the global climate groups RE100 and EP100.
Joining these two green initiatives puts Jinko at the forefront of its industry as a leader in the movement towards using 100 percent renewable energy and creating low carbon footprint solar panels. The company has already realized a 60.19 percent reduction in GHG emissions since 2014 and is on track to meet its goal of being all-green powered by 2025.
"We've recognized from an early stage that just because you make a green product doesn't mean the process is automatically green," says Jeff Juger, JinkoSolar's Director of Business Development. "Fortunately, we recognized this issue early on and have been emphasizing clean production as we grow our operations."
Solar Energy Competition Breeds Innovation
With the solar market becoming very competitive, panel efficiency and the technologies that help to improve it have become defining characteristics. JinkoSolar's entire line of panels is around or above 20 percent efficient. The Eagle G4 is one such example, putting it high in the ranks of the most efficient panels in the U.S. market.
JinkoSolar uses half-cell technology, which splits the typical PV cell in half. This increases energy gain and allows for some production even when the panel is partially shaded. One of the more impressive innovations the company has put forth is Tiling Ribbon, which eliminates the gaps between cells, further improving efficiency and conserving space.
JinkoSolar has also released bifacial versions of its panels. These panels use a clear backsheet that captures energy gain from the light reflected off the surface behind the panel. This bifacial design can provide a 20 percent to 30 percent energy gain compared with monofacial panels, depending on the albedo (or whiteness) of the reflecting surface.
Many of JinkoSolar's innovations create better performance in a variety of environments, including low irradiance and extreme temperatures.
PV Panel Systems Built Stronger
Juger emphasizes how the success of the company's panels isn't only because of their high efficiency, but also because of the company's commitment to durability and longevity. JinkoSolar has a high standard for its products and makes durability one of its top priorities.
JinkoSolar panels available for sale in the United States come with at least a 25-year linear power warranty, guaranteeing they will still be producing 84.8 percent of advertised power output by the 25th year.
Jinko uses thicker (3.2mm) front side glass than most other solar brands, which use versions as thin as 2mm to save on cost. JinkoSolar's thicker glass drastically increases the durability of the panel making it more resistant to extreme weather events, including hail strikes by balls up to 45mm in diameter.
JinkoSolar also uses DuPont Tedlar based backsheets in all of its solar panels, the only backsheet proven to last more than 30 years in the field. This is the same material used on the International Space Station and commercial jetliners.
The frames of JinkoSolar's panels are thicker than many of its competitors, which helps them better resist high snow, ice, and wind loads. Each panel goes through a rigorous quality control and inspection process, offering consumers peace of mind. In fact, in some markets like Florida, this is especially important due to the prevalence of hurricanes. JinkoSolar's panels when paired with certain racks are HVHZ ("high velocity hurricane zone") approved.
"We know our customers are investing a lot of money into these solar systems, so it's only fair for JinkoSolar to invest in high-quality materials and durable design," says Juger. "We want our customers to have confidence that these panels will last more than 25 years."
Energy Independence With JinkoSolar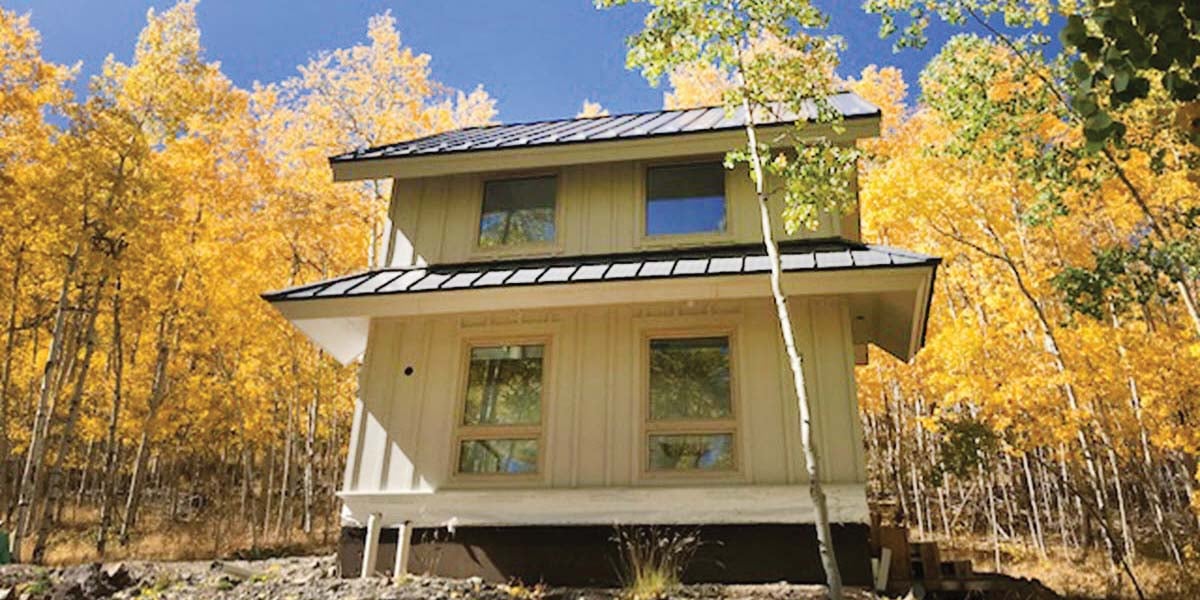 Green Builder Media partnered with JinkoSolar for its VISION House Mariposa Meadows project. All of the property's energy needs will be provided by 35 Eagle G3 bifacial panels on an independently mounted 14kW solar array. The three VISION House structures at Mariposa Meadows are deep in the Gunnison National Forest, so complete energy independence is a necessity and reliability is paramount.
With the Mariposa Meadows project being in a high elevation climate, it is exposed to harsh weather, cold temperatures, and high volumes of snow. With these factors in mind, JinkoSolar's panels became a clear choice with their emphasis on durability and dependability.
Because the Eagle G3 panels are bifacial, the Mariposa array will be able to take advantage of backside energy gain, especially in the winter months which bring persistent reflective snow. The advanced solar technologies from JinkoSolar are helping to make projects like Mariposa Meadows possible, by providing the high efficiency, longevity, durability, and reliability these projects demand.
" We're always delighted to work with JinkoSolar. We're excited to showcase the Eagle G3 bifacial panels at Mariposa Meadows, which collect solar power on both sides to augment efficiency," says Green Builder Media CEO Sara Gutterman. " Since Mariposa Meadows is off-grid, it's paramount that we optimize power generation and efficiency at all levels. The bifacial panels will enable us to optimize our power generation."
Feb 16, 2021 11:45:51 AM · 4 min read
---

Matthew Harris is in the Environment and Sustainability Undergraduate program and is pursuing his Masters in Environmental Management at Western Colorado University in Gunnison, Colo.