A Radical Rethink on Home Energy Storage

Alan Naditz
3 min read
An innovative approach to home solar storage is just one example of this company's groundbreaking steps forward in sustainability.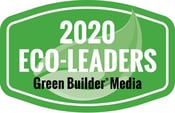 It was only a decade ago when Christoph Ostermann and Torsten Stiefenhofer introduced a radical product that addressed a simple question: Why shouldn't a homeowner's solar power stay with their home instead of sending it back to the grid?
Enter the sonnenBatterie, the world's first all-in-one Lithium ion home battery system.
Consumers now had a way to save their photovoltaic system's excess energy for a rainy day—literally. "Our vision was for every household to become a clean, small power plant," recalls Ostermann, the company's co-founder and global CEO. "The sonnenBatterie was ahead of its time when the market for a home battery did not exist. We had no competition … and we had no customers either."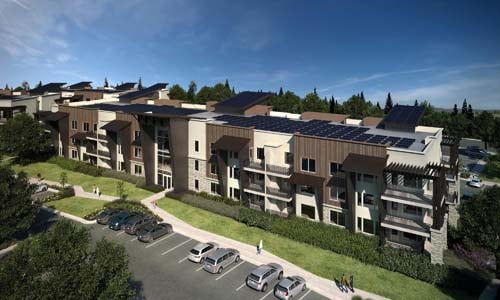 The Soleil Lofts is the first all-electric apartment complex in the U.S. to run on a virtual power plant (VPP) network where smart energy generated can be shared by the entire community. Courtesy sonnen
Fast-forward ten years, and sonnen's focus has expanded from solely home batteries to smart energy storage systems. It has become one of the largest producers of clean power storage options, with some 50,000 units installed around the world, and factories in Germany, North America, and Australia.
While sonnen of 2010 and sonnen of 2020 are completely different, the overall goal is the same, according to Ostermann. "In a new market, that did not exist before, you have to adjust to new situations and to continually reinvent yourself," he admits. "That's why we did not stop being a manufacturer for smart storage systems … we realized that it was just the first step of creating a new energy world that is clean, decentralized, digital, and affordable. And that is where we're going."
The key to success is to think about what a consumer wants in terms of electric power, a philosophy sonnen has embraced since day one. There has always been somewhere else to go with an idea. That has kept the company very busy—and very successful.
With new Virtual Power Plant (VPP) software, sonnen has developed a critical platform for a new energy system that connects electric devices to form a VPP. It allows a network of storage units to participate in the control power market via a simple internet connection. Providers can license to network micro-installations of up to 25 kilowatts (kW), which includes home storage systems, such as the sonnenBatterie, heat pumps, and various charging devices for electric vehicles.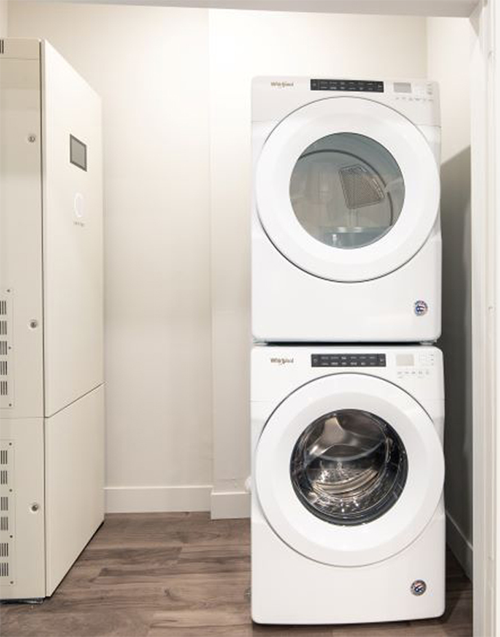 A sonnenBatterie energy storage unit, seen here on the far left, can sit nearly inconspicuously in a room next to other household appliances. Courtesy sonnen
Linked to this is sonnenCommunity, an energy group that combines all sonnen customers, who can participate in producing, storing or even sharing their energy with others. Customers can, for example, participate in a VPP that provides grid stability when needed for the benefit of anyone who is connected to the grid. In some markets, households that participate in the sonnenCommunity receive an annual profit share in return.
sonnen, in conjunction with real estate firm Wasatch Group and Salt Lake City-based Rocky Mountain Power, recently launched the first VPP in North America. Soleil Lofts, a 600-unit all-electric apartment community in Herriman, Utah, has a sonnen energy storage unit in each apartment.
The design encompasses all amenities including heating, hot wate,r and cooking powered by clean energy. Residents also benefit from access to 100 electric vehicle chargers, on-site solar and batteries for lower total electric bills, cleaner energy, and backup power for reliable electricity.
Two other innovations aren't available in the United States—yet. sonnenNow allows customers to rent a photovoltaic system and a sonnenBatterie for a monthly fee, rather than having to purchase one outright. sonnenDrive is an all-inclusive-subscription for a brand-new electric car. It offers a six-month trial period to help a consumer decide if an electric vehicle suits their lifestyle. Both programs are only available in Germany.
Oct 20, 2020 2:46:44 PM · 3 min read
---

Alan Naditz is managing editor of Green Builder Magazine. He has covered numerous industries in his extensive career, including residential and commercial construction, small and corporate business, real estate and sustainability.