2022 Sustainable Cities of the Year

Alan Naditz
5 min read
As we pass the sober benchmarks of the climate crisis, decarbonization has become a rallying cry for urban planners.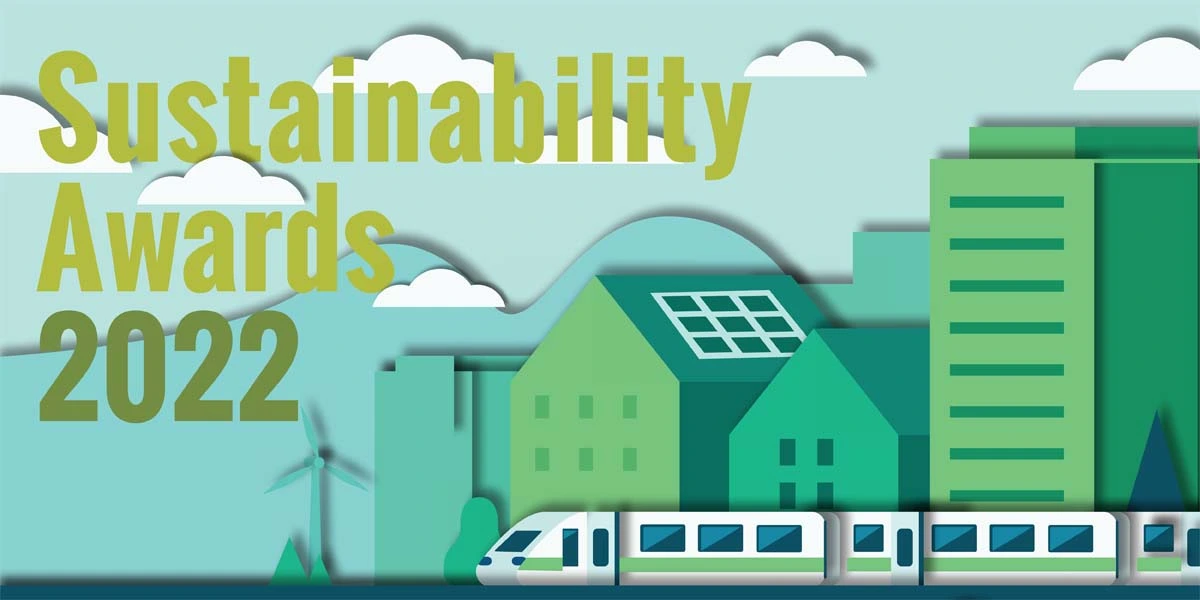 Green Builder's 2022 Sustainable Cities winners are taking different steps toward swapping carbon emissions for net-zero status. Congratulations to Boston; Ithaca, New York; and Parry Sound, Ontario, Canada!
Read on to learn how these cities keep climate change squarely in focus when making important municipal decisions.
Boston
The city's first cross-laminated timber project opens the door to multi-story, wooden net-zero structures.
As one of the nation's largest cities, Boston also has one of the more-extensive climate action plans. By 2030, the "Athens of America" hopes to make severe cuts to production of greenhouse gases (GhGs), increase net-zero status in buildings, and work toward minimizing the impact of climate change, as the city heads toward carbon neutral status by 2050.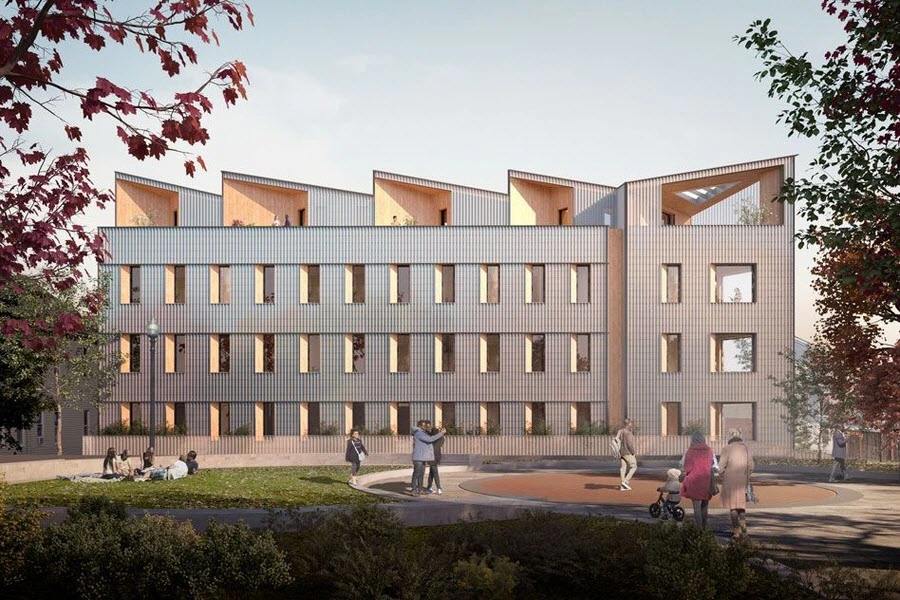 Described as a Passive House Demonstration Project, this near-net-zero multifamily dwelling in Roxbury, Boston, has brought similar projects to the city. Credit: Forbes Masse Studio
A project by the architects from the Massachusetts of Technology (MIT) spinoff Generate Architecture + Technologies (GAT), and design and construction firm Placetailor, fits right in. The five-story building in the city's Lower Roxbury district is made from cross-laminated timber (CLT), which eliminates most of the GhG emissions associated with standard building materials. The 14-unit structure is Boston's first full CLT building and is so energy efficient that its net carbon emissions come to essentially zero, according to GAT CEO John Klein.
Most attempts to quantify a building's GhG contributions focus on the building's operations, especially its heating and cooling systems. But the materials used in a building's construction, especially steel and concrete, are also major sources of carbon emissions and need to be included in any realistic comparison of different types of construction.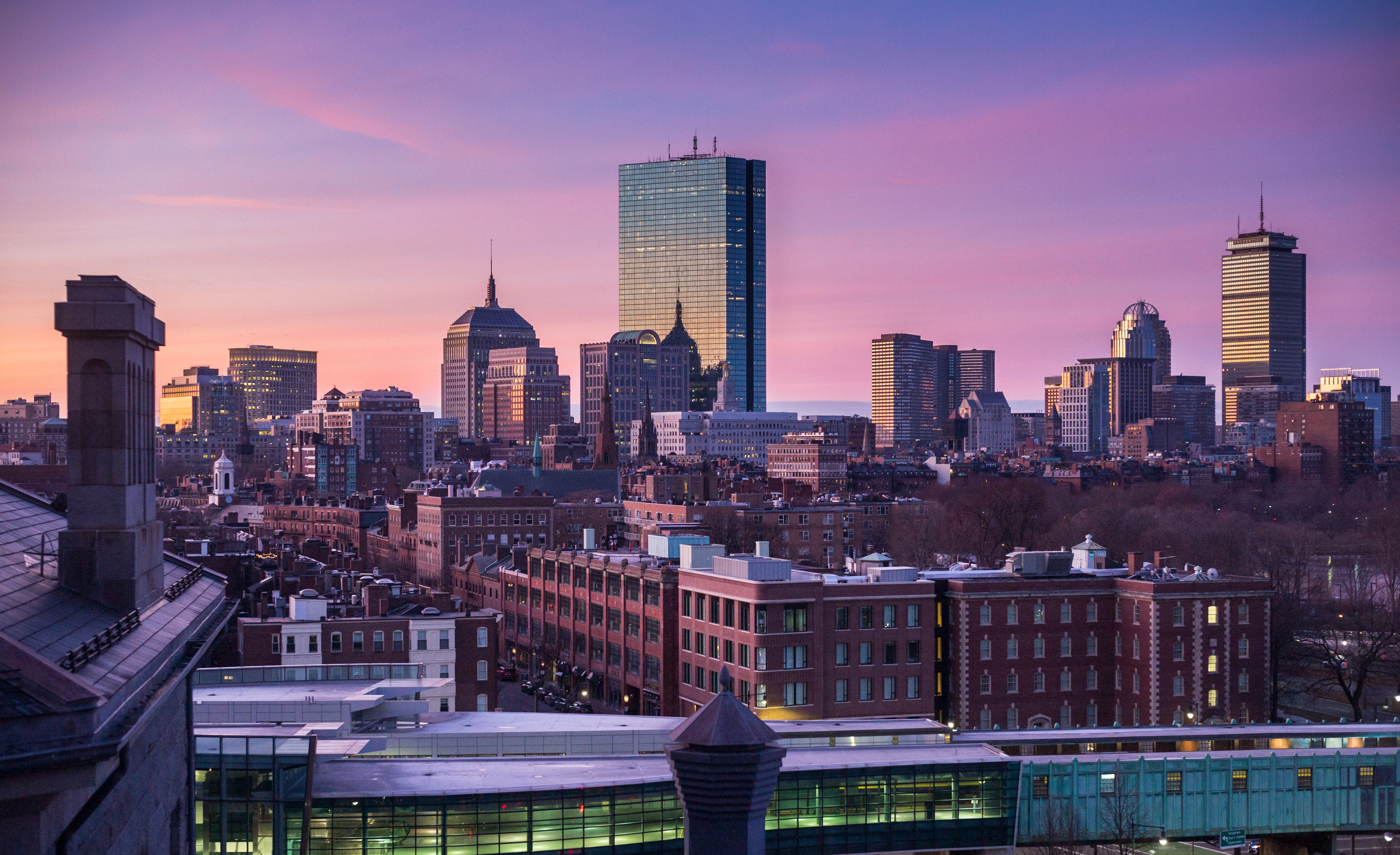 Boston has made sustainability a major priority for the next several decades, aiming to reduce carbon emissions by 50 percent by 2030, 80 percent by 2035, and 100 percent by 2050. Credit: R. Boed/Flickr
Wood construction has tended to be limited to single-family houses or smaller apartment buildings with just a few units, narrowing the impact that it can have in urban areas. But recent developments—involving the production of large-scale wood components, known as mass timber; the use of techniques such as CLT; and changes in U.S. building codes—now make it possible to extend wood's reach into much larger buildings, potentially up to 18 stories high.
Several other CLT-related projects have since gotten underway in Boston. The city's efforts mirror those in other cities such as Chicago, Milwaukee, and Portland, Oregon.
"There's a definite climate crisis," says Colin Booth, Placetailor's strategic director. "The city needs to do its part in helping to address it."
Ithaca, NY
While fossil fuel-based energy heads into its final years, clean air-driven electricity gears up to be the city's power source by decade's end.
Say goodbye to natural gas, propane and other (GhG) generators in Ithaca, New York. If all goes according to plan, all 6,000 of the city's buildings will be decarbonized and electric powered by 2030. That setup will be the first of its kind for any city across the country, and will take place up to 20 years before most others, according to Luis Aguirre-Torres, Ithaca's director of sustainability.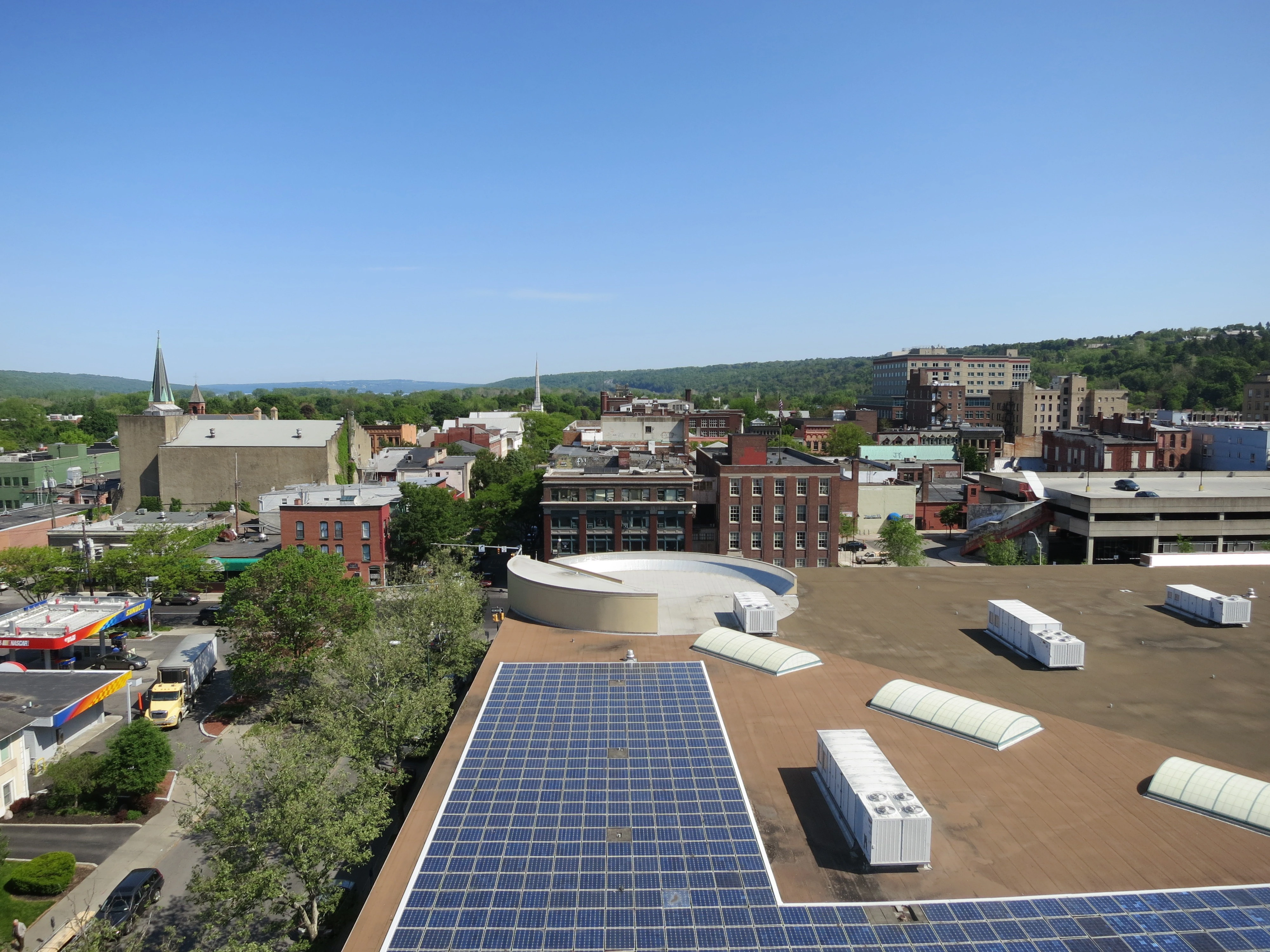 If all goes as planned, Ithaca, New York's reliance on natural gas, propane, and other fossil fuel-based energy sources will come to an end by 2030. Taking their place will be green sources such as solar and wind. Credit: Paul Sableman/Flickr
Buildings account for nearly 40 percent of GhG emissions in the United States. Ithaca's initiative is projected to cut about that much from the city's overall carbon footprint—saving approximately 160,000 tons of carbon dioxide by 2030, according to Aguirre-Torres. That's the equivalent of the emissions from about 35,000 cars driven for a year.
Ithaca has about eight years to achieve the full decarbonization goal set forth by the city's Green New Deal plan passed in 2019. Aguirre-Torres says implementing this program could get the city halfway there within the next three to four years.
The program aims to tackle 1,600 buildings within the first three years, and then complete the remaining 4,400 buildings by decade's end. Aguirre-Torres says the program will operate on a voluntary basis in the beginning, but believes it could eventually become mandatory. He added that they are working to make the program as affordable as possible for those that participate.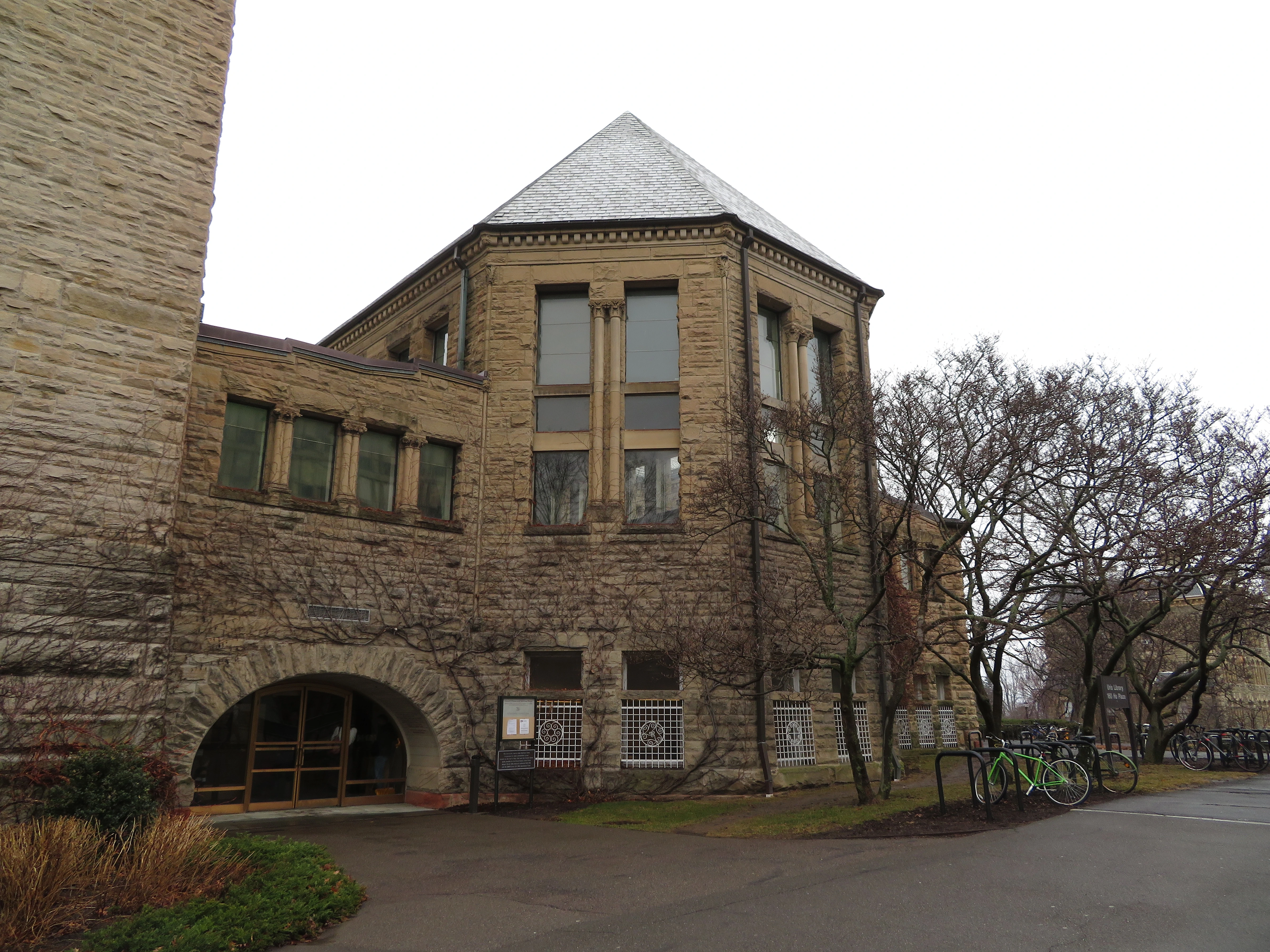 Cornell University has been Ithaca's main green energy proponent for decades via solar farms, environmental studies, and pollution-removal efforts. The university will work with the city as it attempts to go all-electric by 2030. Credit: Ken Lund/Flickr
Decarbonization and electrification of buildings in the city will mean installing solar panels and replacing natural gas stovetops with electric ones. It will also involve installing more energy-efficient heat pumps. In summer 2021, the city passed legislation banning use of natural gas and propane on new or renovated construction, which means all of Ithaca will eventually switch to electricity, Aguirre-Torres notes.
The director admits the project is a massive undertaking, but it's also one that someone has to lead the way with. "It may sound crazy," he says. "But if we can demonstrate that it can be done, we know it can be replicated all over the United States."
Parry Sound, Ontario, Canada
This Canadian town fast-tracks net-zero goals with grants and First Nations wisdom.
A waterfront town in the southern region of Northern Ontario, Parry Sound's human presence expands and contracts enormously each year, booming from 6,000 up to about 100,000 residents during the summer tourist time.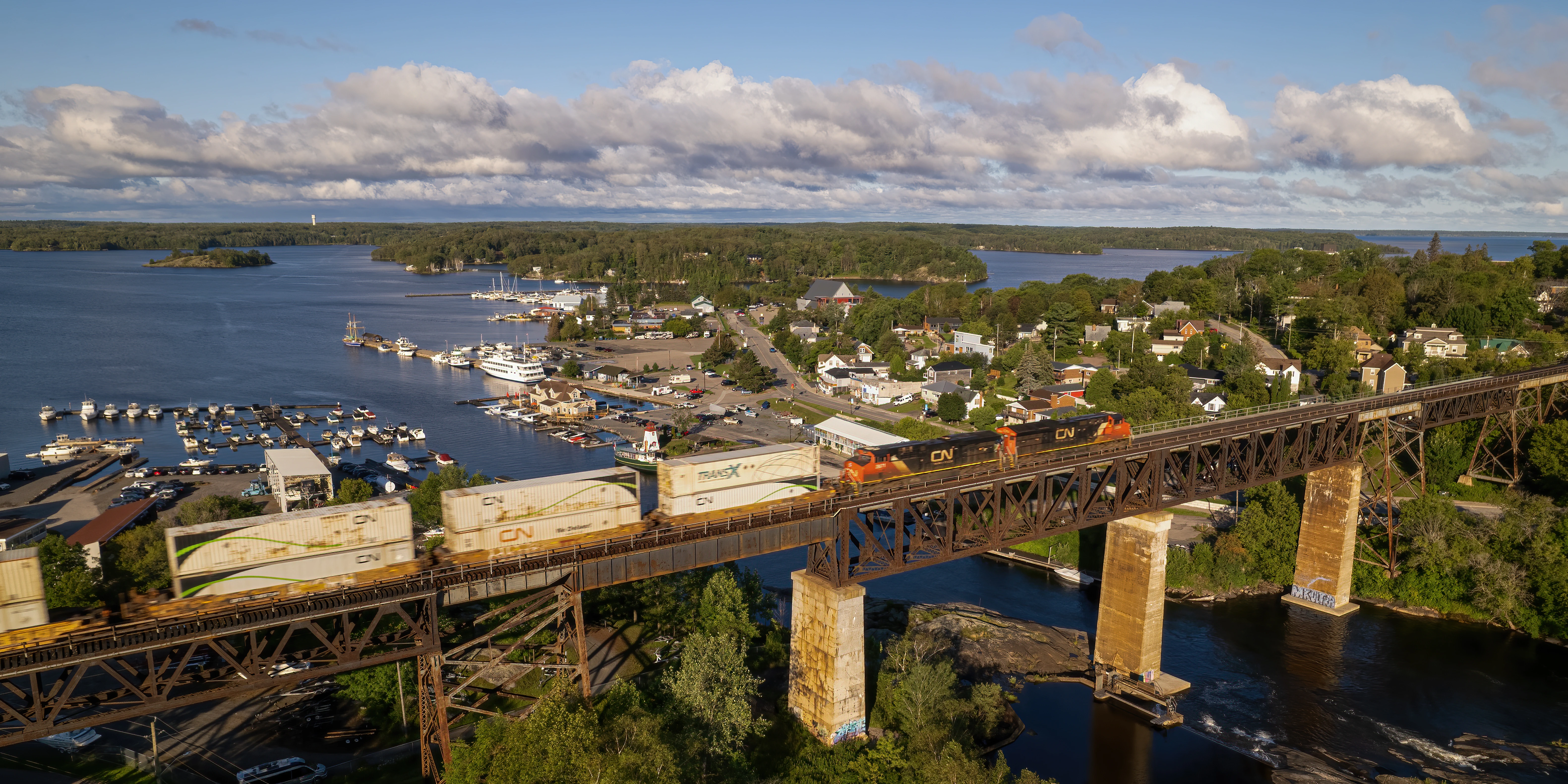 Parry Sound is transforming from a fossil fuel-based city to one driven by sustainable power sources such as solar arrays, electric batteries, and smart water management. Credit: Thom Morrissey Photography
"One advantage we have is that we're not exactly a tourist destination," notes Forrest Pengra, the town's manager of infrastructure and technology. "We're sort of the commerce hub for the region." Tourists cascade into surrounding areas seasonally to enjoy the lakes, camping, hiking and so on, but they come and go from Parry Sound when they need supplies, food, or an outing.
Despite this rapid influx and exodus, this small town is making rapid strides toward decarbonization by modernizing its grid, installing solar arrays, adding battery storage to town buildings, putting in EV charging stations, and installing smart hot water controls.
The city has also had a major financial boost: a $2.9 million federal government grant, part of the Smart, Proactive, Enabled, Energy Distribution – Intelligently, Efficiently and Responsive (SPEEDIER)—smart grid project. The town is on track to become one of Canada's first net-zero communities.
"The net-zero ambition comes straight from the mayor," Pengra adds, "and that makes a big difference."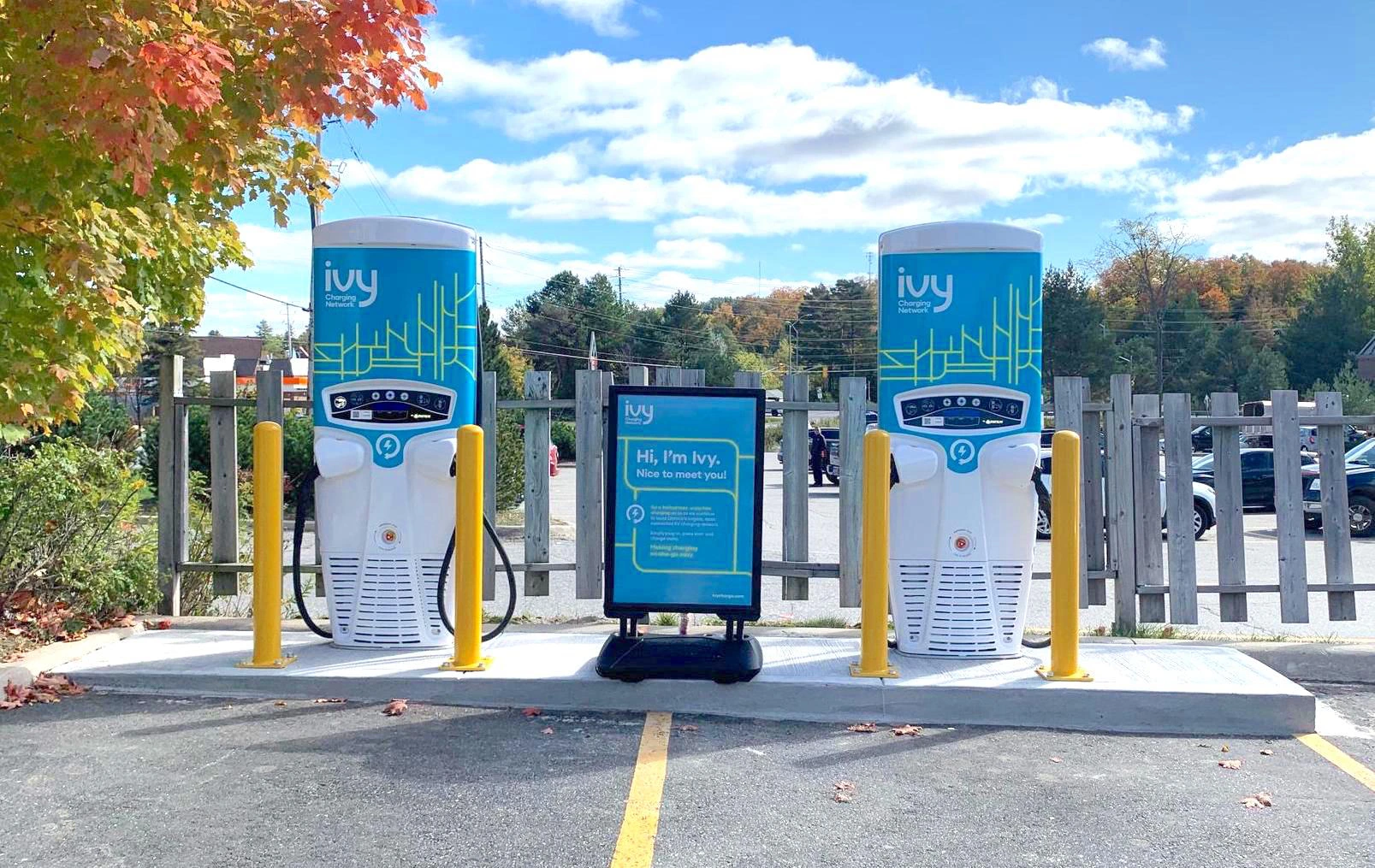 Electric vehicles (EVs) are in Parry Sound's future. As of late 2021, the city had 22 EV charging stations, 12 of which are Level 3, or fast-charging, according to chargehub.com. Credit: Canadian Electric Association
Key to that goal, Pengra adds, is a collaborative, localized approach. "We're one of a bunch of small municipalities that have come together under the Integrated Community Energy and Climate Action Plans (ICECAP), a partnership with First Nations," he says. "We all put money into the Georgian Bay Biosphere. I think our contributions were $14,500, and that gives us a full profile."
With that profile, the town can benchmark its progress toward various environmental goals. "We've just completed benchmark one," Pengra notes, "and are now working on adaptation, benchmark two. We're also part of a UNESCO Biosphere Reserve. That's been beneficial in many ways too."
It's no coincidence that these benchmarks mirror some of the ancient stewardship principles of the First Nations people in the region.
"They base their decision making on planning for seven generations," Pengra says. "I think we can learn a lot from that."
---

Alan Naditz is managing editor of Green Builder Magazine. He has covered numerous industries in his extensive career, including residential and commercial construction, small and corporate business, real estate and sustainability.