2020 Sustainability Awards: Green Innovations of the Year
This year's outstanding products demonstrate how sustainability can be enhanced when cloud-based apps and real-world engineering smarts converge.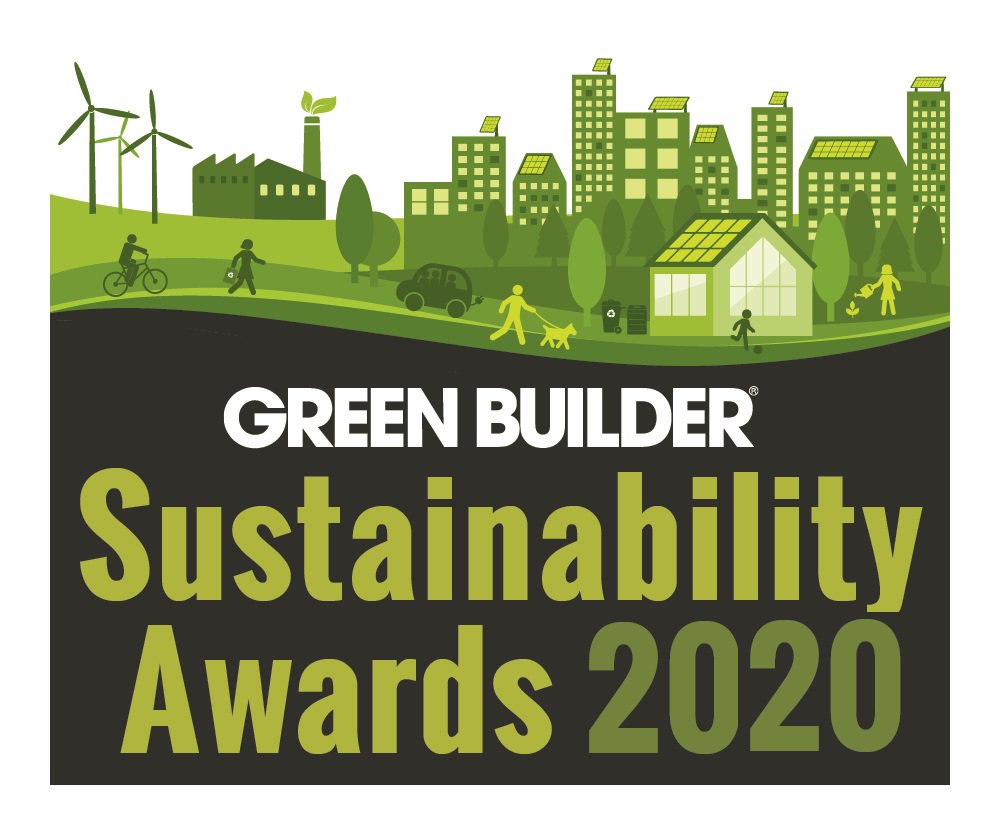 Once again, we honor an elite group of manufacturers and products that are making real progress in reducing the impact of the built environment on our natural inheritance. They range from super-efficient heating equipment—easing the transition to renewable energy sources—to water-saving leak detection and responsive pool pumps. Our hope is that products like these, with help from smart technology, and durable, responsible choices in building materials, will steer us toward more-sustainable lifestyles in coming years. Let's take a look at this year's winners:
Manufacturer: Rheem
Ultra Low NOx Gas Furnace
The Ultra Low NOx gas furnace decreases nitrogen oxide (NOx) emissions by 65 percent, compared with the current standard offerings in the marketplace, and complies with the strict California mandate regulating stationary sources of air pollution.
In fact, Rheem's Ultra Low NOx is the first residential gas-fired furnace certified by the South Coast Air Quality Management District (SCAQMD) for Rule 1111. SCAQMD created the California mandate to reduce NOx in natural gas-fired, fan-type central furnaces from 40 nanograms per joule to 14 nanograms per joule.
The furnace was built with Rheem's exclusive direct spark ignition system, which is nine times more reliable than the industry standard hot surface igniters. This unique feature is the same ignition system used on commercial HVAC equipment and in gas home appliances, providing unmatched durability and years of worry-free operation.
More information: Rheem Classic Plus Series Ultra Low NOx Gas Furnace
---
Manufacturer: Panasonic Life Solutions Company America
Cosmos Healthy Home System
We first encountered Cosmos at last year's Design & Construction Week (DCW) conference, when Star Trek-clad Panasonic staff gave us a starry-eyed tour of their vision for a new suite of indoor air quality (IAQ) products.
Cosmos rolls out this spring as a realignment of new and existing technology from Panasonic. This system's approach integrates indoor air filtration, pollution sensors and ventilation in new ways. Rather than a single product that meets "Healthy Home System" tests, Cosmos adjusts indoor air quality automatically and continuously.
Cosmos is a complete, professionally installed healthy home system. It continuously monitors four potentially harmful air quality problems: Volatile organic compounds (VOCs), 2.5 M. particulates, CO2, and relative humidity. When air quality is out of range, the unit will activate using Panasonic's WhisperGreen Select, WhisperFresh Select and WhisperHood IAQ to return air quality to normal levels. The Cosmos mobile app is loaded onto a smart device and is used to monitor system operation. The app can be also be used to control fan operation manually, when additional ventilation is needed.
The unit is fully customizable, adaptable to any size home.
More information: Cosmos Healthy Home System
---
Manufacturer: LG Air Conditioning Technologies
Multi V 5 Heat Pump System
Heating and cooling represent the biggest energy users in most commercial buildings. For electric heating pump systems, the biggest technology hurdle has been performance in extremes of cold and heat.
The Multi V 5 unit from LG, which includes the company's LGRED° (Reliable to Extreme Degrees) technology, can handle both scenarios. It also boasts an innovative system that allows for simultaneous heating and cooling in different zones. The space-saving design features higher-elevation piping technology, which expands the number of floors and piping distance runs allowed for installation. Moreover, with the help of sensors and adaptive programming, the Multi V 5 fine tunes its processes automatically, further increasing energy efficiency. By enabling a building's HVAC system to function at optimal performance, the Multi V 5 significantly contributes to the building's reduction of overall operational energy consumption, costs and, ultimately, environmental impact.
Unlike other variable refrigerant flow (VRF) products, the Multi V 5 operates year-round in ambient conditions down to minus 22°F, yet also offers cooling capabilities for outdoor temperatures up to 122°F. Exclusive LG features such as Advanced Smart Load Control, Comfort Cooling Intelligence, and Smart Heating monitor real-time changing weather conditions. This enables it to make building load calculations to adjust operation and reduce energy consumption. Touting a 43 percent smaller average footprint than previous generations, the Multi V 5's compact chassis utilizes a space-saving design that results in lower structural reinforcement costs.
More information: LG Multi V 5 Heat Pump System
---
Manufacturer: Niagara Conservation
Nano Super-Efficient Toilet
The Nano, a high-efficiency dual-flush toilet, aims to vastly reduce the amount of water wasted by everyday users. With toilets making up 24 percent of a household's water use, reducing the flush volume easily allows for water savings. And, careful design innovations allow this unit to perform its essential feature without clogging.
With flush options of 0.5 and 0.8 gallons per flush (GPF)—much lower than the industry standard—the Nano beats even the 1 GPF models from competitors that have begun to show up in the marketplace. Niagara's secret is a flushing system they call Stealth. It's a well-tested and effective discharge system that pressurizes water to remove solids more efficiently. This reduces the risk of clogs, yet is not overly loud in the flush or the refill phase.
Both of the dual flush options of the product meet and exceed WaterSense standard, and save up to 82 percent more water than less-efficient products. Such a reduction in water use also assists properties in meeting standards required for green lending and net-zero building.
More information: Nano Dual Flush Elongated Toilet
---
Manufacturer: Noritz America
NRCR Condensing Tankless Water Heater
We've met some of the engineers from Noritz over the year, and they take their job as innovators and quality controllers seriously. When you remove the cover from one of their gas hot water heaters, it looks like the work of a talented watchmaker-turned-engineer.
The NRCR condensing tankless water heater reduces resource waste by combining the high efficiency of condensing technology hot water recirculation. A fully integrated circulating pump inside the NRCR keeps hot water close to even the most distant outlets in the home, minimizing waste of unused potable water. The NRCR heats water strictly on demand, saving energy by eliminating the need to constantly reheat a full storage tank, as with a conventional water heater.
Moreover, the NRCR condensing tankless water heater is made of longer-lasting materials. For example, the unit's two heat exchangers are high-grade stainless steel, so Noritz can offer a 15-year warranty and extend the life cycle of the product.
The NRCR also comes with a five-year warranty on parts, and one full year on labor.
More information: Noritz NRCR-0919
---
Manufacturer: LeakSmart
LeakSmart Leak Detection Tool
LeakSmart is a leak detecting system designed to automatically prevent water leak disasters.
The innovation that brought Protect by LeakSmart with Flow to our attention is its auto-shutoff capabilities. The manufacturer says that when unwanted water is detected, the LeakSmart sensor springs into action, sounding an alarm, sending an alert and prompting the system's valve to shut off the main water supply. This fast response fits our "green" criteria, because exploded pipes can do rapid and costly damage, resulting in significant waste of resources for repairs and replacement of floors, walls and ceilings. About 40 percent of damaging leaks come from appliances, 40 percent from in-wall leaks and 20 percent from natural flooding.
Another innovative feature of this system is its ability to continue monitoring for leaks during a power outage, as long as you provide battery power for two key components: the hub and the shutoff valve. The shutoff valve requires four AA batteries, but you'll have to provide your own battery backup for the hub. An uninterruptible power supply (UPS) for a computer should work.
Home builders and homeowners alike are protected with LeakSmart's five-year manufacturer's warranty when purchased and installed by a professional installer.
More information: LeakSmart
---
Manufacturer: Speck Pumps
A91-II VSP – 1.1 THP Self-Priming Pool Pump
Swimming pools waste a shocking amount of electricity in the U.S.—as much as $23 a week— for the simple reason that older pool pumps are far less efficient than modern ones such as the one highlighted here.
The Speck A91-II variable speed pump (VSP) operates at an efficiency of up to 95 percent above that required to qualify as an ENERGY STAR® product.
It accomplishes this feat through flexibility. The 1.1 THP variable speed motor has a built-in controller, LED screen and keypad that can be locked for safety. Most importantly, in terms of power use, it operates at three adjustable power levels. These levels can be set to range from 50 watts/1,000 RPM to 1,000 watts/3,500 RPM (in increments of 10 watts). Power is provided by a maintenance-free permanent magnet brushless 48 frame motor.
The typical pool pump motor is an induction motor with efficiencies of 35 percent to 70 percent. VSP motors such as this one operate at lower speeds, producing efficiencies in the 90 percent range. This innovation can cut daily energy consumption from 12 kwh to 2 kwh for the average pool pump.
More information: Speck A91-II VSP Dual Voltage Swimming Pool Pump
---
Manufacturer: AMICO
Hydrodry Self-Draining Vented Wall System
AMICO (Alabama Metal Industries Corporation) has just launched Hydrodry, a self-draining vented wall system for use behind veneer stone, stucco and masonry siding.
This innovative product creates a dedicated drainage and ventilation cavity behind exterior walls—with patented profiles that allow the wall to both vent and drain—extending its useful life by drying and creating continuous airflow throughout the wall cavity.
Moreover, Hydrodry accommodates draining over doorways, windows, sill stones, roof pitches and other detailing.
The best way to understand how the Hydrodry moisture management system works is to visit the product website and watch the brief intro video that shows various types of materials being used on top of the drainage materials.
More information: Hydrodry Moisture Management Solution
---
Manufacturer: A.O. Smith
ProLine Electric Tankless Water Heater
For many years, electric tankless hot water heaters could not find their niche in the U.S. market, due in part to their heavy demands on electrical circuits.
These technical challenges have been addressed, however, and new electric-on-demand products are now hitting the market. Among them is A.O. Smith's ProLine Electric Tankless water heater line. The company, known for its hybrid heat pumps, has added some smart features for its entry into on-demand electric hot water, including "Dry Fire Protection." Long overdue, this feature makes sure the heating element will not turn on unless the tank is full of water. Also, all models have Scale Reduction Technology. This feature reduces scale formation on the elements and on the chamber walls, extending durability of the unit. Further, the units do not contain any moving parts or screens—further reducing the likelihood of scale-related service problems.
The ProLine Electric Tankless is available in three sizes, with 45 different models ranging from 2.4kW to 32kW, and Uniform Energy Factor up to 0.93. The units are available in a variety of voltage options: 120V, 208V, 240V, and 277V.
Key to this innovation is a pre-heat function that reduces the call for a large "surge" of electricity when water is called for. In the manufacturer's words, this "soft start power draw" makes sure that the lights in the home do not dim during a heavy power draw.
The largest unit in the family, the four-chamber model, can produce up to 4.25 gallons of hot water per minute—enough to support 2.5 baths in a whole-home or multi-family application. The two-chamber design is ideal for applications where the heater is close to where the hot water is being used, such as remote laundry rooms, guest houses or other accessory dwelling units (ADUs).
More information: A.O. Smith Hot Water Heaters