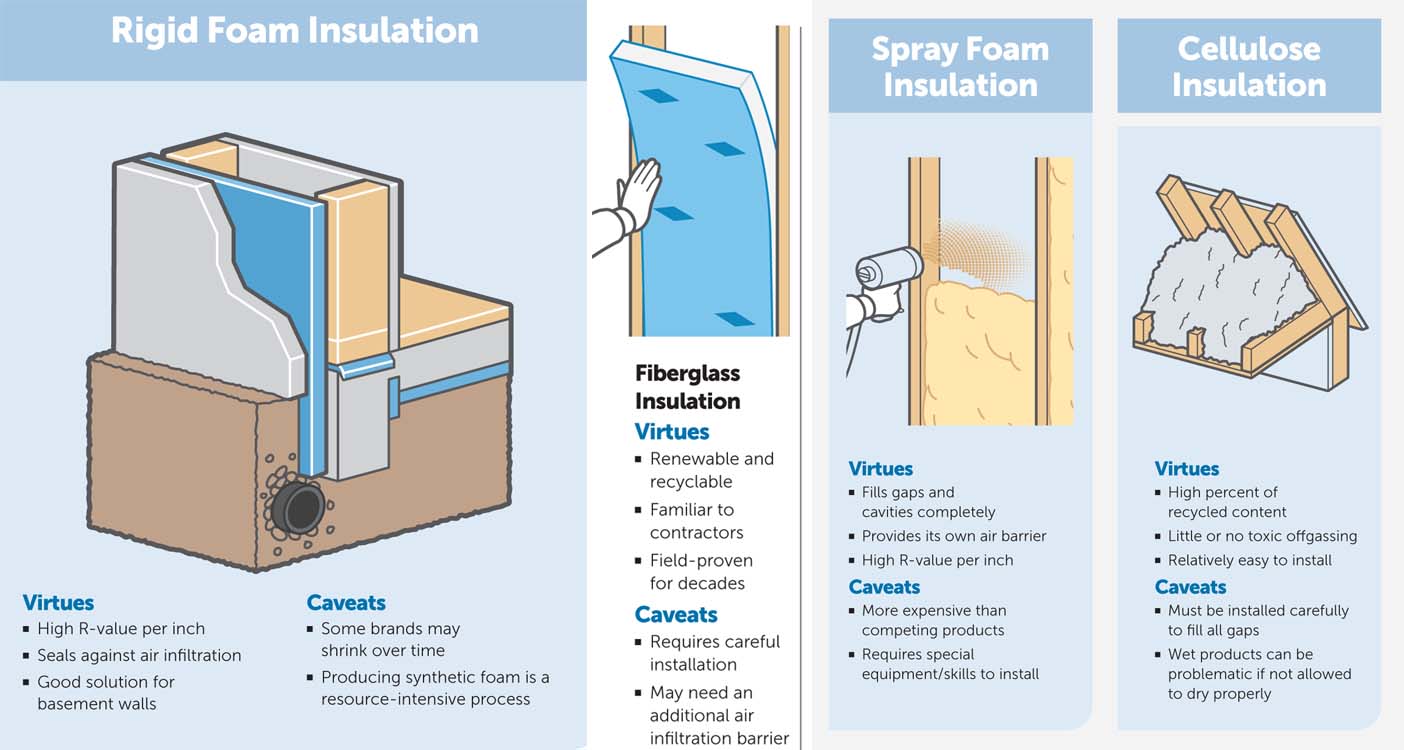 Know the Lingo
R-Value: A measure of how effectively a material resists heat flow. Thus, higher numbers are better.
Batt: A length of insulation that is precut to fit certain wall cavity dimensions. Typically sold in a pre-cut roll.
Unfaced/Faced Insulation: Faced insulation (typically a fiberglass batt) includes a vapor retarder on the interior face that restricts movement of moist air into wall cavities. Unfaced is simply a batt without a vapor retarder.
Ridge Vent: An opening covered by a rainproof vent that follows the peak of the roof, typically required by code. Some insulating methods, however, negate the need for a ridge vent. Clear it with your local code official first.
Blow-In: Method of introducing loose fiberglass, cellulose or mineral wool to framing cavities or attic space, typically using a machine with an attached hose.
Blower Door: Equipment used to test the effectiveness of a home's insulation and air sealing systems.
Stud Cavity: The space between the vertical members of a conventionally framed wood or lightweight steel home. Common stud spacings include 16" and 24" on center (of stud).
IF YOU'VE EVER opened up the wall of a home built before about 1950, you've probably been shocked to find little or no insulation—or at best some crumpled newspapers. And even the earliest serious attempts at insulation with fiberglass look quaint now. Cavities were often only partially filled. Water from outside often leaked in around windows and doors and damaged the insulation. Of course, homes were so leaky prior to the 1960s that walls dried out quickly, so mold wasn't a big problem.