Younger Days

Jim Gunshinan, Guest Columnist
4 min read
Green Builder's inaugural Pathfinder Award For Trailblazers in construction sets the bar in employer leadership.
You might say that Danielle and Jesse Younger, co-owners of Younger Homes, live to serve. The Austin, Texas-based duo serves their community, their clients and their employees through a series of accomplishments in sustainable home building.
The Youngers build high-end custom homes and more-affordable "Zero Energy Ready" semi-custom homes. They are also developing a 19-acre mixed-use community in Austin.
They're a dynamic duo. Danielle has a background in public health and toxicology. Jesse is a mechanical engineer who grew up in a family of homebuilders. Danielle is more of an idea person; Jesse is practical. Both are down to earth, and both depend on their faith to guide them and to enliven their mission.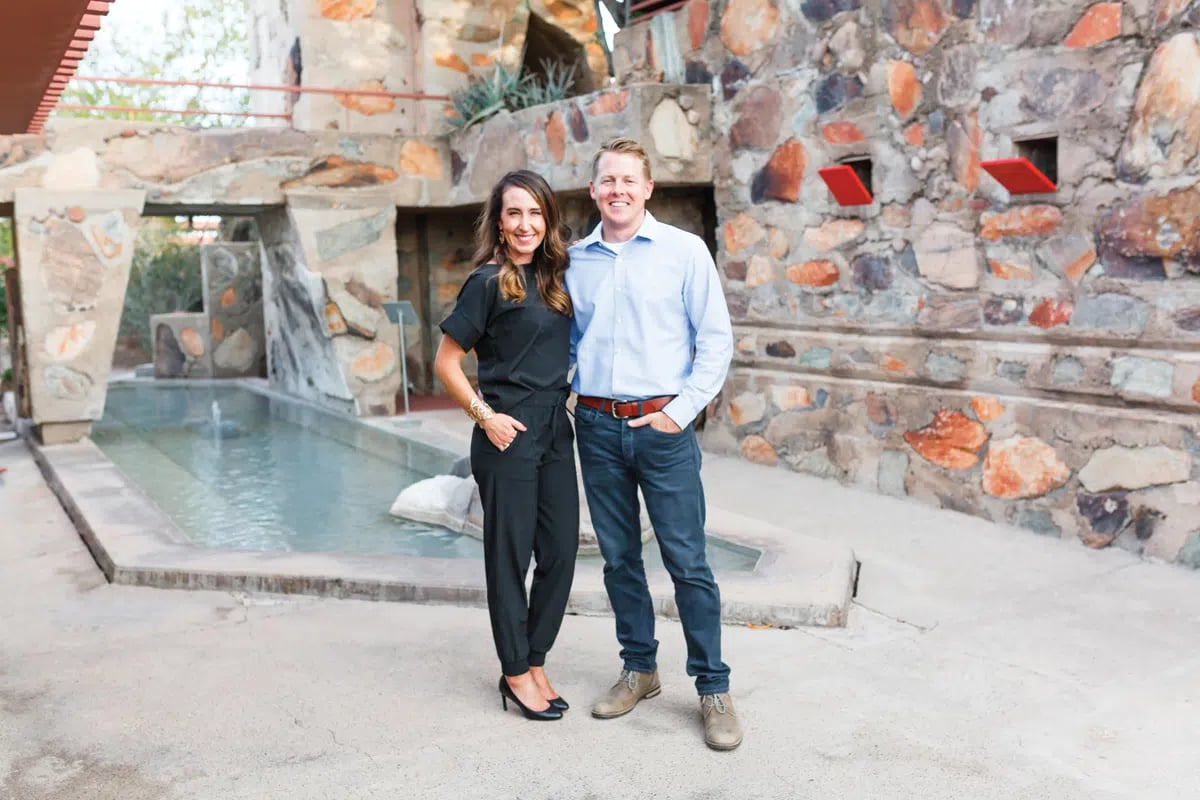 With Danielle and Jesse Younger, public health meets mechanical engineering to form an ENERGY STAR and "near zero"-minded construction firm.
"I can say, 'Hey, I think that we should build all of our homes ENERGY STAR certified,'" says Danielle, "and then, 'wait, let's kick it up a notch and let's do all Indoor Air Plus,' and 'wait, let's pick it up another notch, and now let's make Zero Energy Ready standard for all of our homes.' And he [Jesse] doesn't blink an eye."
Humble Beginnings
Jesse's father, Roland, was in construction for 45 years, and Jesse was in and out of his dad's business starting at age 14. By the time Roland sold the company in Houston in 2017, Jesse had already taken his first green builder course through the National Association of Home Builders in 2016 and was ready to begin his own career. He and Danielle moved from Houston to Austin and started their own company in 2017.
Jesse and Danielle were in the oil and gas industry previously. "We had a 1994 Ford Ranger, and it had 200,000 miles on it. It had a ladder rack on top," says Jesse. "I was wearing my tools. I'd pull to the job site, and people would think I was a worker. I'm like, 'I'm the owner of the company.'"
That mistaken identity didn't last long. In a few years, Jesse and Danielle had 10 people working with them. Younger Homes has doubled its growth twice yearly since 2017—even with the fallout from the pandemic, supply chain problems and a lack of a committed, trained workforce—and was recognized by Inc. in 2022 as one of the 5,000 fastest-growing companies in America.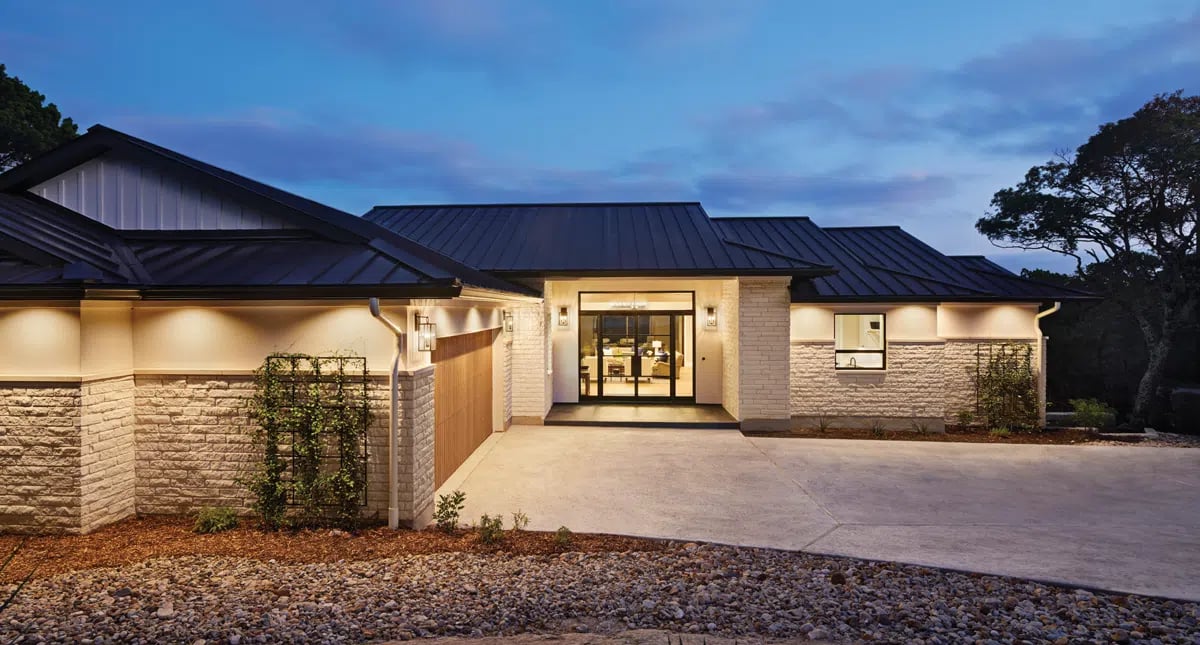 Younger Homes' projects include this Jonestown, Texas-based residence that comes complete with ideal solar orientation, solar panels, rainwater collection capability, and rooms sized to prevent wasted leftover material.
Much of that success comes from making the business into a haven for its team members. As Jesse notes, "our focus was on our purpose and our people."
The Youngers support ongoing, in-house training. According to Danielle, this is an example of servant leadership—do what's right for the company, its clients, its team members, and the local community. "Success is a byproduct," she says.
But training away from the worksite also holds merit. "In 2022, noticing burnout in ourselves and our team, we created a partnership with a local counseling center and met to work on team building, mental health and organizational goals," Danielle says.
There is also a commitment to community service. In late 2022, the Youngers sponsored "The Big Event," which brought hundreds of people to repair homes in the area without charge. Measures included fixing broken soffits and retrofitting bathrooms. The group effort raised $70,000 in monetary and material contributions.
I Fought the Law, and I Won
Neither Jesse nor Danielle knew that doing the right thing could get your contractor's license taken away. "It was during the shutdown, and we were getting ready to pour a slab," Jesse recalls. "Governor [Greg] Abbott and Travis County, where we live and work, decided that construction needs to stop in Travis County. We had just passed our engineering inspection. We had rebar exposed on the slab, and rains were coming next week, so I said, 'I'm going for it.' And so we poured."
It may be true that no good deed goes unpunished. "Sure enough, here come two police officers," says Jesse. "And one comes up to my window and says, 'son, you're busted; give me your license.'"
But while the officer was looking up Jesse's license in the state database, there was an announcement that Governor Abbott had overruled Travis County because "construction is critical.'" When Jesse told the officer about the decree, the officer merely replied, "Have a good day. Carry on."
Sharing the BS
Having fun does not necessarily keep a company from being at its best. It might even help—it depends on where you have fun and who you have fun with.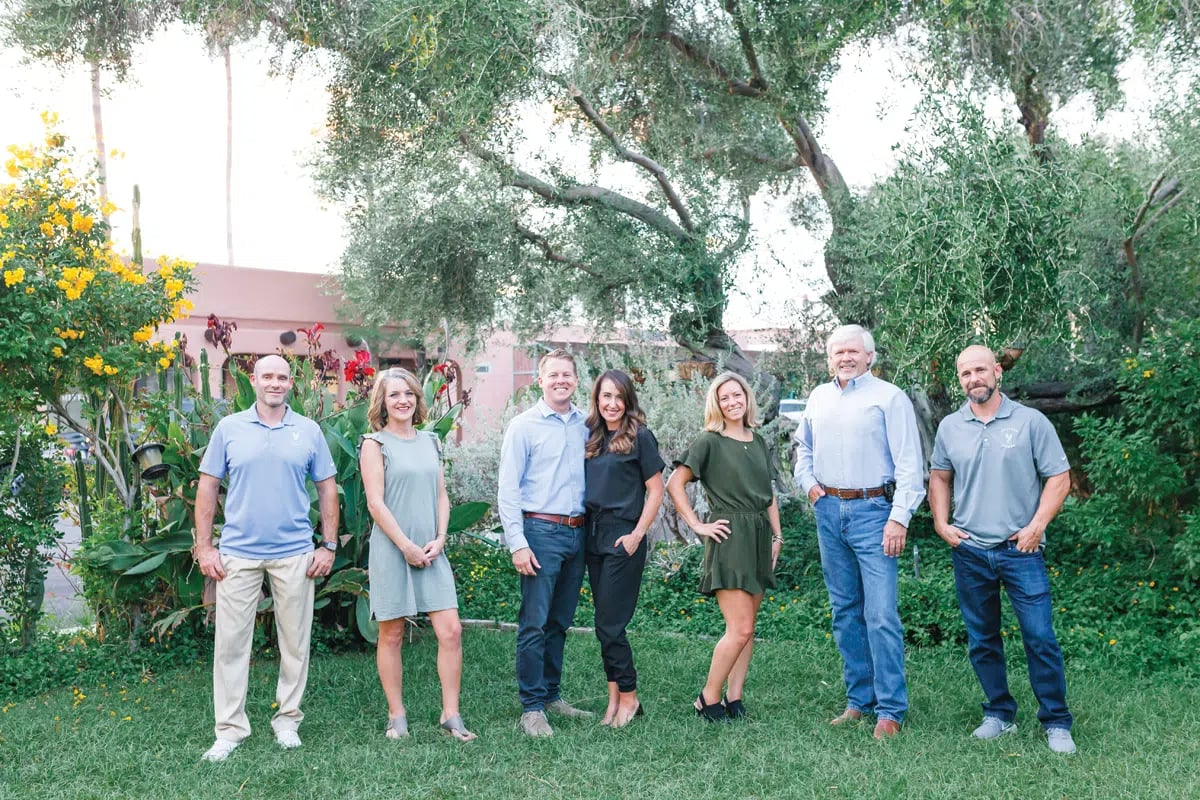 To continually improve itself, the Younger Homes team focuses on in-house training, as well as offsite community events.
Younger Homes is a founding member of a local chapter of an organization called "BS + Beer," an online talk show that discusses the latest in…building science. The group's goal is to "spread 'BS' far and wide, and to have fun doing it."
That's not the only way the Younger Homes team supports and works together with other building science and green building organizations. Danielle is on the board of directors for the Energy & Environmental Building Alliance (EEBA). And Younger Homes is in partnership with construction technology firm Digibilt and Housing 2.0 luminary Sam Rashkin's "Future of Housing" efforts.
Digibilt uses virtual-reality tools to help builders create and sell efficient homes. Rashkin is a well-known leader in the green building field from his decades working with the Department of Energy (DOE) and as the founder of the Housing 2.0 program.
Feb 21, 2023 8:40:08 AM · 4 min read
---

Jim Gunshinan is a science writer covering energy and the environment. He was the managing editor of Home Energy Magazine, a science blogger for San Francisco-based media company KQED, and editor of "No-Regrets Remodeling, Second Edition." He lives in Walnut Creek, California.