Will Your New House Pass the Resilience Test?
For most house hunters, the two driving factors in their choice of a home are price and location. But none of that matters if your home can't stand up to the impact of climate change.
The "perfect" house in the right location means nothing if it sustains catastrophic damage during the next storm or if you lose power for days at a time during extreme heat or cold.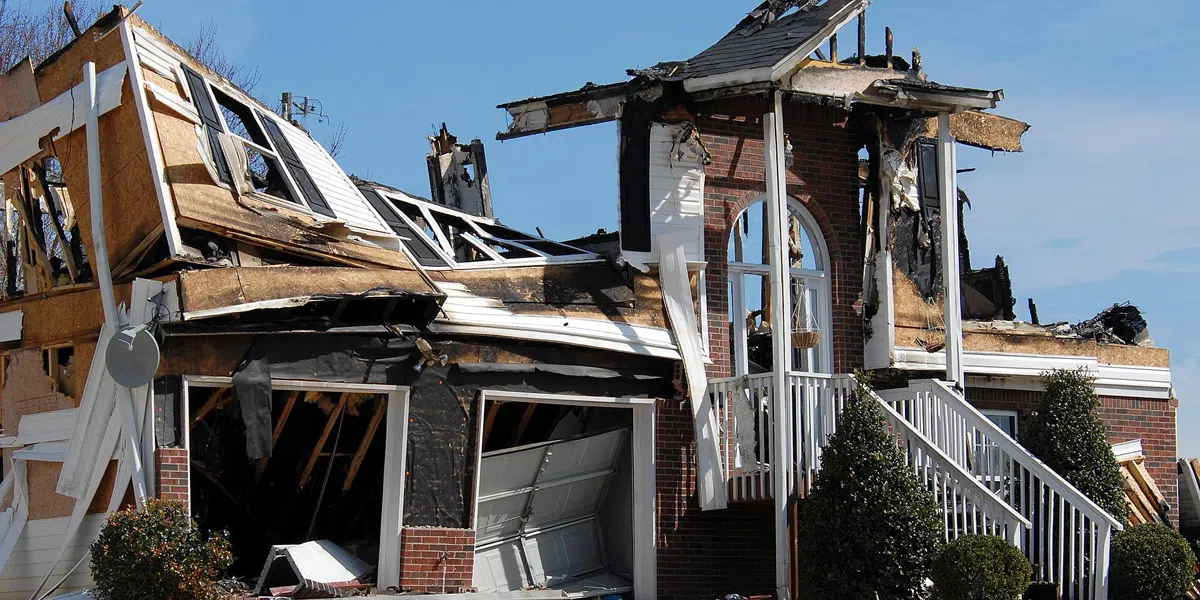 Approximately 10% of buyers and sellers say that climate-related risks, such as from hurricanes, flooding, wildfires, extreme temperatures, and rising sea levels, are the prime reasons for a move, according to a 2021 survey by Redfin real estate brokerage. More than one-third (39%) of those surveyed said climate-related risks are a contributing factor to their decision to move.
But the risks of climate change can be felt to some degree in every location. So, while it helps to be cognizant of specific risks in each location, it's also important to check out how resilient the home you buy will be to the types of impacts in your location.
"Homebuyers and homeowners need to know the primary hazards that are most likely to impact their area, such as wildfires in California and Colorado, and river flooding in much of New Jersey," says Deane Evans, director of the Center for Building Knowledge at the New Jersey Institute of Technology in Newark.
Once you know the hazards, you can begin to explore resources for information on how to proactively protect your property, says Evans.
"FEMA [the Federal Emergency Management Agency] has in recent years moved towards preventative actions beyond developing flood maps, insurance programs, and emergency aid," says Evans. "FEMA is raising awareness on a community basis about proactive measures that can prevent storm damage."
For example, FEMA's site includes risk reduction tips for homeowners:

"When looking for a new home, look for features that will protect your home from common natural disasters in your area," says Mallory Micetich, a home care expert at Angi. "For example, if your area is prone to strong storms, look for a home with a strong, updated roof, well maintained trees, or even storm shutters. As someone who lives in a drought prone area, I would also look for a home that has more naturally drought resistant landscaping."
More than half (52%) of respondents to the Redfin survey have invested at least $1,000 to make their home more resilient to climate risks and natural disasters, and 33% have invested between $5,000 and $20,000. Ideally, the home you're buying has been improved to make it more resilient. If not, it's smart to set aside some funds to strengthen it. The Federal Alliance for Safe Homes (FLASH) Buyer's Guide to Resilient Homes offers home improvement suggestions for specific locations to increase your home's durability in the face of climate change.
12 Ways to Pass a Resilience Test
People don't always pay attention to potential hazards when they're shopping for a home, but there are simple steps they can take to be better prepared for a potential disaster, says Evans.
"Sometimes people think that insurance will take care of everything, but no one wants to live through the mess and hassle of a flood or fire and insurance doesn't always cover everything," Evans says.
These steps can protect you before you buy or help you adapt a home you own:
Research the history of the house

. You can ask your real estate agent to request information from the sellers about previous damage to the house from fires and floods. In some states, sellers must disclose this information. In addition, you can request that the sellers provide a CLUE report from their insurance company, which has a five- to seven-year history of insurance claims.

Ask your real estate agent if they know anything about damage to homes in that neighborhood. You can also ask your home inspector to look for signs of a flood, fire, or storm damage.

Check for climate-related evaluations

. Your lender will tell you if you need flood insurance based on FEMA maps, but you can also check for data on climate risk from sites such as

Flood Factor

,

Wildfire Risk Maps

,

Climate Check

,

ATTOM Data Solutions'

Home Disclosure Report

, and CoreLogic's

RiskMeter

.

Evaluate the area's freshwater supply.

As part of your climate risk evaluation, don't forget to find out whether the area is prone to drought. Many locations that experience wildfires also lack a supply of freshwater. Find out what's being done to address this issue and possibly consider a different part of the country.

Do an energy audit

.

Energy audits

can evaluate how your home uses and loses energy. "During an energy audit, a professional comes to your home to assess your energy usage," says Micetich. "Once they've completed the audit, they can give you actionable advice on how to save energy in your home." The less energy you use, the easier it is to stay in your home during a power outage.

Find out if the house is all-electric or can be converted

. While gas cooking and a gas furnace can be considered a selling point by some real estate agents, if you want to reduce your carbon footprint and have an impact on climate change, an all-electric house is a better option.

You may want to start by replacing your gas range with an induction cooktop such as this

one by Whirlpool

. If the house you're buying isn't already running solely on electricity, you can hire an electrician to give you an estimate on any necessary upgrades and save for future conversion.

According to the

Sierra Club

, modern electric homes are more resilient to climate change because homes that run with gas typically need both gas and electricity to operate. An electric system such as a heat pump water heater can use electricity from the community grid or solar panels and store heated water, for example.

Install solar panels and a battery back-up system

. If the house you're buying has solar panels, ask for information about when they were installed and how they were financed. The homeowner should be able to provide you with information on how much energy the panels generate and, if they're leased, how much of a discount you get.

While solar panels will provide you with reduced cost electricity, the main resilience benefit comes if you have a

battery storage system

such as one from Jinko for your electricity.

While fires, floods, and hurricanes can damage or destroy your home, extreme cold or hot temperatures can be dangerous for homeowners and their property. "Your best option is solar panels with a battery back-up to keep your power going as long as possible, especially if you're in a place like Phoenix where the temperature is above 100°," says Evans.

Check for energy-efficient systems and features

. Given the hotter summers and colder winters experienced in many areas of the Unite, Micetich suggests checking for a good HVAC system,

and energy-efficient windows

and roofs. "If you're looking for an easy home project that can improve your home's resiliency, consider installing some energy-efficient windows, which can help keep your energy costs down while keeping your home cool," Micetich says. "Replacing single-pane windows with double or triple-pane windows is a great way to improve your home's resiliency."

Check out the roof

. Look for a cool roof. "Reflective cool roofs bounce away heat that would normally absorb into your home, which can decrease your dependence on AC and help you save energy when the temperatures rise," Micetich says. Ask a home inspector to check the roof flashing and about the right type of roof for your region, too. Some roofs are designed to better handle significant snowfall or high winds that can become more extreme due to climate change. Roofs can be rated for high wind resistance.

The Institute for Business and Home Safety's "

Fortified Home" program

offers specific recommendations to strengthen your home against climate change. For example, Evans says, if you need to replace or repair your roof, it can be done in a way to reduce the likelihood of damage during a hurricane.

Strengthen your building envelope

. To combat extreme temperature fluctuations, increase the insulation in your home, suggests Micetich. "Look for opportunities to increase your home's 'passive survivability,' which means your ability to be comfortable in the home even if the power is out for several days," says Evans. "If you need to re-side your house, take that opportunity to increase your insulation for sustainability, to use less energy, and to increase your home's performance."

Check for ventilation

and passive house design

. In hot weather, a well-designed house with shade plants, windows that open to provide a breeze and cross-ventilation, ceiling fans, and shutters can make the home more comfortable and energy efficient as well as tolerable during a power outage. Similarly, in cold weather, look for windows that will let sunlight in and for interior rooms that could stay warmer if the power goes out in winter.

Look for flood protection

. Given the prevalence of extreme storms, check to see whether appliances in the lower level have been lifted above ground. Look for a sump pump with backup power and consider adding one if necessary. "You can 'wet flood proof' your basement to let water flow through it with less damage if you install floors and walls that are easy to disinfect," says Evans. "Make sure your systems such as your HVAC are lifted above the flood level."

Take wildfire mitigation steps

. If you're shopping for a home in an area prone to wildfires, check to see if the sellers have taken action to prevent damage to the property. FEMA offers fire prevention

tips for homeowners

and so does the

California Department of Forestry and Fire Protection

.
Giving your home a resilience test before or after you buy it can be the best way to prepare for a future increasingly impacted by climate change.