Whirlpool: Sustainable Plants, Products & Practices

Alan Naditz
2 min read
Even after half a century, new green frontiers are still being reached.
When Whirlpool began integrating sustainability into its operations, Richard Nixon was president, mankind was about to conquer the moon and "going green" had a very different, politically incorrect meaning. Fifty years later, the home appliance giant is still finding ways to make employees, retailers and the public pay attention to the environment.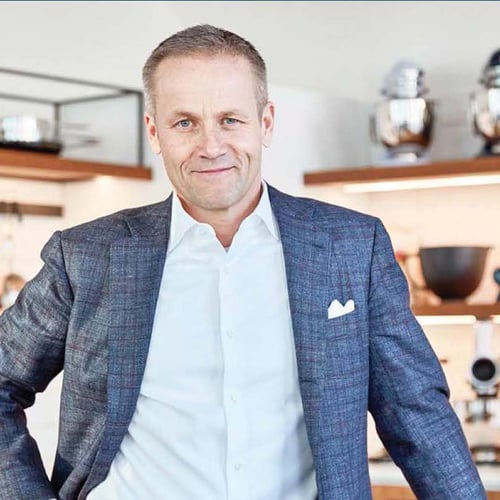 "Successful and vibrant communities are the foundation of a great business. That's why Whirlpool is committed to maintaining strong connections in our communities and being a leader in social responsibility and volunteerism." Marc Bitzer, CEO/Chairman
The company follows a "three Ps" green strategy: Sustainable Plants, which includes efforts such as the prioritizing and tracking of efficiency improvements—which helped cut greenhouse gas emissions by 7 percent from 2017 to 2018, the equivalent of 10,000 homes' electricity use annually; Sustainable Products, such as a new global emissions management system, which unifies 12 footprint-measuring methods into one global reporting capability; and Sustainable Practices, which includes water reduction processes and technology to cut consumption by nearly 10 percent from 2017 to 2018 in the company's manufacturing facilities. That's enough to run 56 million dishwasher loads or fill 240 Olympic swimming pools.
Whirlpool's green presence is being felt outside the workplace as well. The company is using automated Seabins along the coasts of the United Kingdom and Italy to collect 3.3 pounds of waste plastic out of local water per bin each day, primarily in the form of shopping bags and beverage bottles. A successful run could bring the tool stateside. The company has over the past two decades donated nearly 200,000 energy-efficient appliances to Habitat for Humanity for the organization's affordable homes projects. And the ReNEWW House, Whirlpool's live-in research laboratory at Purdue University, continues to develop ideas on how consumers, their homes, systems, appliances and the grid can work together in a more environmentally responsible fashion.
It's a tall order, but nothing that Whirlpool can't handle, according to CEO Marc Bitzer. "At Whirlpool, we believe in doing the right thing, because there's no right way to do a wrong thing," he says. "Doing the right thing compels us to embrace sustainability in all its dimensions."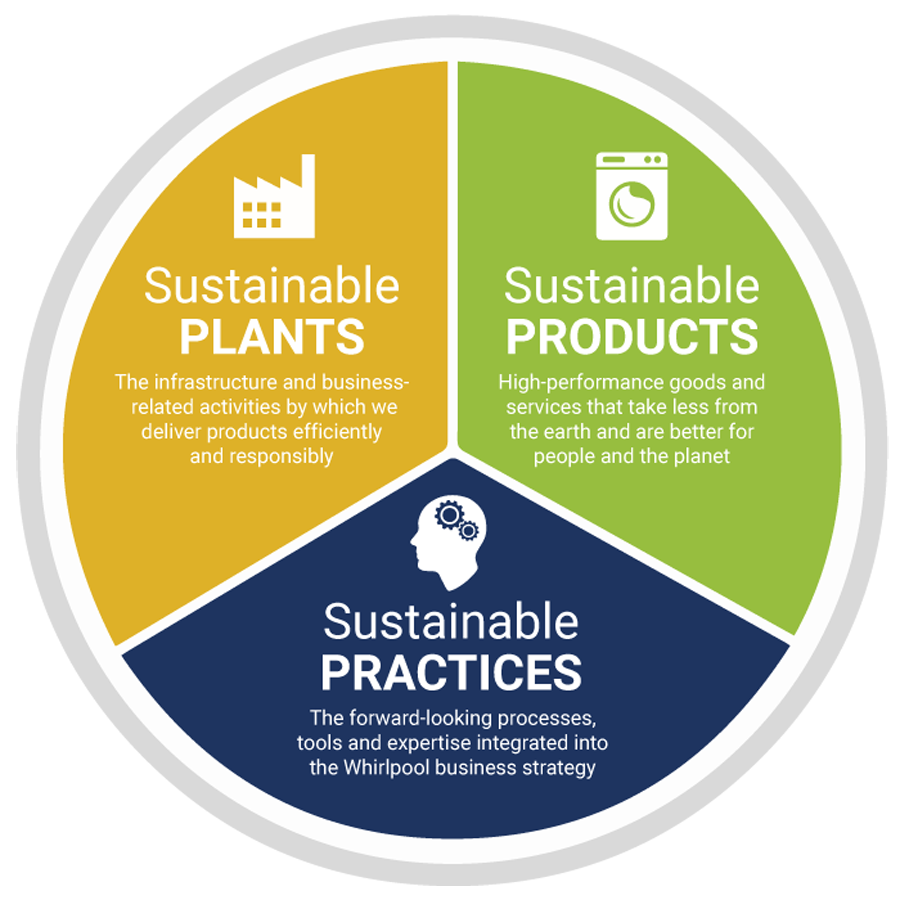 Aug 7, 2019 6:28:55 PM · 2 min read
---

Alan Naditz is managing editor of Green Builder Magazine. He has covered numerous industries in his extensive career, including residential and commercial construction, small and corporate business, real estate and sustainability.