Watch: Clayton Ferrara Makes Meaningful Change Happen on the Ground

Samantha Carlin
2 min read
Clayton Ferrara joins Green Builder Media's Next Generation Influencer Group filled with passion and action.
Co-founder and executive director of Ideas For Us, Clayton Ferrara, is a biologist who has dedicated his life to conservation and nonprofit work, conducting research on five continents concerning evolution, preservation, and ecology.
Ferrara fell in love with nature and science at an early age. In elementary school, he would give presentations on environmental issues, volunteer at organizations he was passionate about, and collect change from other students to donate to local nonprofits.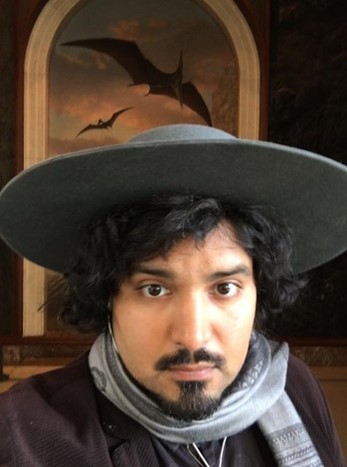 Cofounder and executive director of

Ideas For Us

, Clayton Ferrara
Later, Ferrara would end up working at several environmentally conscious nonprofits after college. He was destined for the field.
Unlike many environmental groups whose focus is on advocacy, Ideas For Us focuses on action. The nonprofit aims to elevate the voices and needs of those they serve through action-based, boots-on-the-ground, shovel-in-hand work in communities, creating jobs along the way.
As for his advice for people who want to make a positive impact on environmental issues, Ferrara emphasizes making small changes, finding an issue that interests you, and sharing that knowledge with others. With this philosophy, change is likely to emanate further than could be imagined.
Along the same lines, Ferrara urges people to reach out to those who inspire them, whether it's authors, scientists, politicians, or experts. More often than not, they will be thrilled to get in contact with you and share their expertise and knowledge.
When it comes to housing, Ferrara notes that home is an extension of oneself; it's where what's important to you manifests. Taking this into account, incorporate your passion into your home.
Ferrara rattles off a handful of changes to implement into your home:
Cut down on unnecessary waste; it's simple to start with bringing reusable bags to the grocery store.
Plant native plants to allow a landscape to reintegrate into the environment by attracting native pollinators and migratory birds.
Ditch fossil fuels and explore renewable energy sources that can make a significant financial and ecological difference.
Check out the Ideas For Us Annual Impact Report for 2020.
If Clayton Ferrara's work inspires you, send him a message on LinkedIn, he will be more than thrilled to connect and share ideas.
---
Publisher's Note: This content is made possible by our Today's Home Buyer Campaign Sponsors: Panasonic, Whirlpool, Rockwool, and Lee Industries. These companies take sustainability seriously, in both their products and their operations. Learn more about building and buying homes that are more affordable and less resource-intensive on Today's Home Buyer.
Oct 4, 2021 9:30:41 AM · 2 min read
---

Samantha is able to express her passion for the environment -- both natural and built -- as the special projects manager at Green Builder Media. Prior to joining the Green Builder Media team, she worked as an order management specialist at C.A. Fortune, a consumer brands agency. She is a recent graduate of the Master in Environmental Management program at Western Colorado University with an emphasis on sustainable and resilient communities. Originally from the suburbs of Chicago, she is currently thriving in Gunnison, CO where she enjoys the surrounding geology, mountain biking, and skiing.