TruStile Doors Raise the Bar on Sustainable MDF Production

Matt Power, Editor-In-Chief
1 min read
Ahead of the curve, this door manufacturer includes 60 percent recycled material and low-VOC adhesives to manufacture interior doors.
One of the things I look for in companies that make green claims is the gap between branding and the actual product's chemistry and performance. You might call that gap greenwashing. For example, Coca Cola and other plastic bottle users have repeatedly backpedaled on increases in recycled plastic.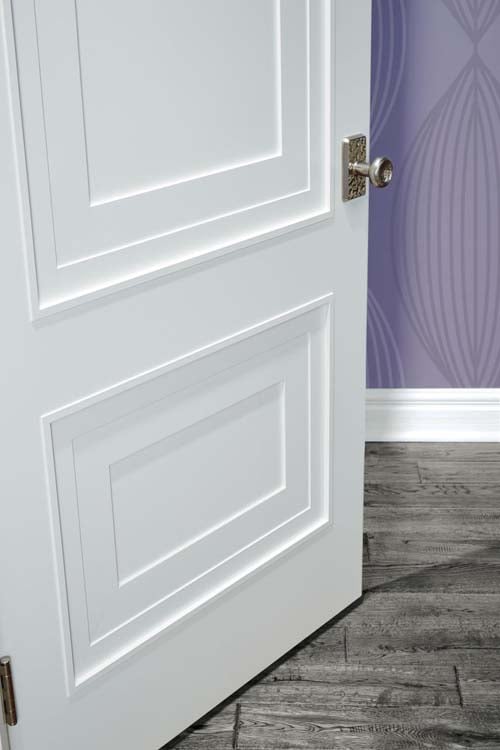 TruStile MDF interior doors have a clean, green pedigree, and arrive ready for painting, with a coat of low-VOC primer already applied.
So it's refreshing to see a company live up to its claims. TruStile not only hits high recycled content marks with its products, but it also sources FSC-certified lumber and specifies low-VOC glues for assembly. The glue percentage averages much lower than LEED's Adhesives and Sealants credit, which allows no more than 30g/l of VOC in glues used on wood substrates inside the home. In some TruStile doors, the glue VOC level averages lower than 10g/l.
"We chose the TruStile brand doors for our Mariposa Meadows project because we've put so much effort into creating a healthy, predictable indoor air experience," notes Ron Jones, President of Green Builder Media and owner of the house. "The fact that they set the bar high and then live up to it made them a perfect fit," he adds.
Although some TruStile MDF doors contain a small (CARB-compliant) amount of urea formaldehyde resin, the company offers a "no added formaldehyde" option.
TruStile hasn't been shy about bringing in third-party certifiers to verify their numbers. In fact, they hired Scientific Certification Systems (SCS) to conduct an audit of their MDF doors. That audit confirmed that the finished doors contain 69 percent recycled content.
Acquired by Marvin back in 2015, the TruStile brand has remained true to its sustainability commitments. When the TruStile MDF doors are shipped, they receive a coat of water-based primer, with a VOC content of less than 64g/L. This primer dries quickly and typically sheds its VOCs before installation.
Learn more about all of TruStile's door lines.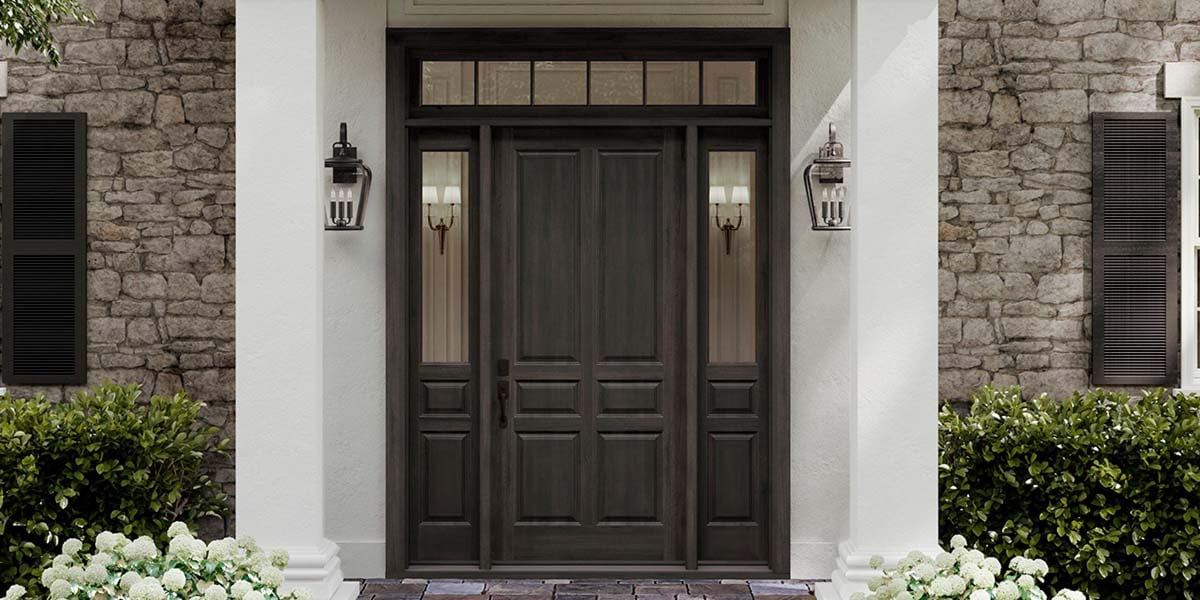 Dec 22, 2020 9:44:41 AM · 1 min read
---

Veteran journalist Matt Power has reported on innovation and sustainability in housing for nearly three decades. An award-winning writer, editor, and filmmaker, he has a long history of asking hard questions and adding depth and context as he unfolds complex issues.