Transforming Our Future: The ESG Imperative

Sara Gutterman
4 min read
Environmental, Social, and Governance (ESG) has become a charged topic in the U.S. Why is it controversial, and will investor requirements and consumer demand override political posturing and pull it into the mainstream?
The term ESG originated from a United Nations report issued in 2004 titled "Who Cares Wins," which urged the financial industry to "better integrate environmental, social, and governance issues in analysis, asset management, and securities brokerage."
One year later, the UN assembled a group of institutional investors, lenders, economists and other stakeholders to create the Principles for Responsible Investment (PRI), a first-of-its-kind signatory status that facilitated comparable measurement and validation for returns on investments that equally valued environmental, social, and financial criteria.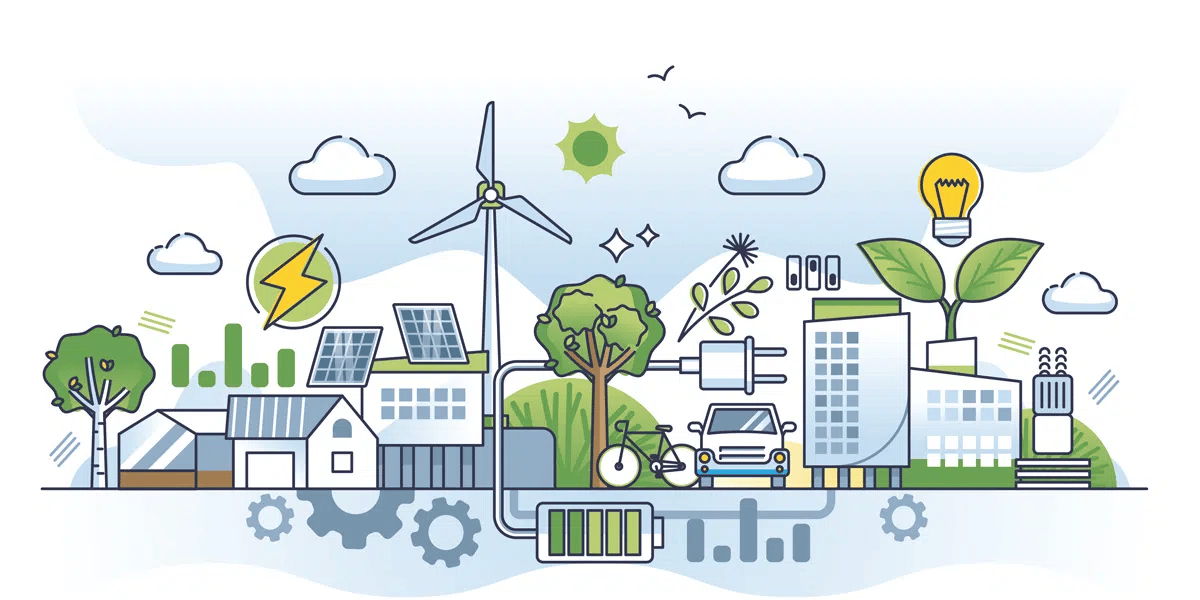 To become a PRI signatory, funds must commit to incorporating ESG into investment analysis, decision making processes, governance policies, and disclosure practices.
Since 2005, the number of PRI signatories has ballooned to 2,351 firms, representing $2.5 trillion in capital.
Myth Busting: ESG Performance
The heated ESG debate centers primarily around financial performance.
Proponents assert that ESG strategies help to minimize risk, enhance long-term performance, and improve resiliency against market volatility and idiosyncratic events.
Opponents claim that ESG harms financial performance by placing artificial constraints on decision making, creating obligations to prioritize unnecessary operational improvements, and negatively impacting short-term results.
A recent study by PitchBook, a Morningstar company, provided comprehensive insight into the performance of ESG investment funds (using PRI as a proxy) in the areas of private equity, real estate, real assets, and private debt.
The study showed that ESG related investment commitments rocketed from $16.1 billion in 2010 to $519.3 billion in 2021, dropping to $430.3 billion in 2022 (the authors clarified that the decrease in 2022 was due to tightening market conditions, as opposed to a systematic step back from ESG funds.)
According to the report, there was no evidence that ESG funds "differ in performance from their peers in a statistically meaningful way," a clear and consequential data point that works to debunk critics' claims regarding subpar returns.
Indeed, a growing body of evidence shows market-rate (or better) returns for ESG investments, meaning that we can expect increased demand for ESG commitments from lenders, venture capitalists, private equity funds, pension funds and other stakeholders that prioritize a triple bottom line.
Consumer Demand
While investor push has been a critical factor in the meteoric rise of ESG, consumer demand is also a prevailing force. A recent survey conducted by Green Builder Media's COGNITION Smart Data of nearly 2,600 consumers across the U.S. showed how important ESG has become to early adopters and first movers.
57% of survey respondents were Millennials, 20% were Gen Xers, 11% were Gen Zs, and 8% were Baby Boomers. Nearly 80% of respondents are homeowners.
65% of respondents indicated that they are extremely familiar or very familiar with ESG investing, and 70% claimed to have ESG related investments in their portfolio. 55% said that they were likely to increase their investment in ESG focused companies or funds in the next 12 months
When asked about the factors that influenced their decision to invest in ESG companies or funds, respondents cited enhanced environmental protection (48%), more responsible governance (42%), and financial returns (42%).
What factors influenced your decision to invest in ESG companies or funds? (select all that apply)
This response corroborates two COGNITION data points. First, that the top global risk of concern for leading-edge consumers is the failure to mitigate and adapt to climate change (more so than other factors like financial insecurity, gun violence, terrorist activity, or political turmoil,) and second, that consumers are seeking more accountable leadership in both business and politics.
There is little doubt in the minds of these survey respondents that ESG yields financial benefit: 70% responded that they believe that companies with a strong ESG focus are more likely to achieve long-term financial success than those without.
71% of respondents claim that they have stopped purchasing from a company due to inadequate ESG commitments, and 85% say that they're more likely to do business with a company that has a strong ESG focus compared to one that does not.
Moreover, consumers are tying ESG to quality: nearly half of respondents believe that a company's ESG practices has a significant impact on the quality of its products and services.
A word of warning for companies—consumer trust has reached a record low and buyers aren't believing sustainability claims at face value. In fact, 55% of survey respondents believe that companies greenwash very often and 15% think that companies greenwash almost always, so make sure that your claims are substantiated.
While there is much ground to cover with respect to determining guidelines for ESG implementation, measurement, reporting, accountability, and compliance, one thing is sure: if you're not already thinking about how to incorporate ESG into your business, you're behind the eight ball.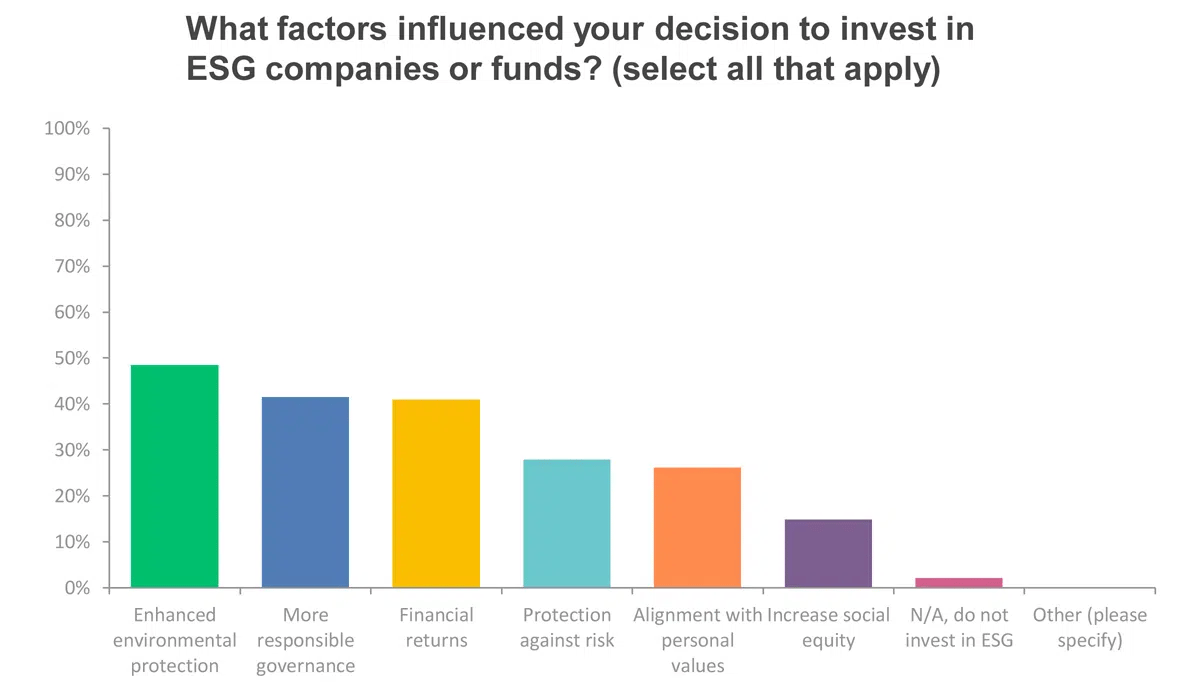 Want to learn more about ESG? Check out our ESG for Building initiative, which has brought together more than 100 industry experts to create a set of Defining Principles for the building sector, outlining best practices in the following areas:
Environment
Social
Governance
Measurement
Business Case
Innovation
Compliance
Marketing and Outreach
To stay apprised of the group's progress and other ESG content and COGNITION Smart Data insights, sign up for our ESG RSS feed.
Jun 8, 2023 12:33:27 PM · 4 min read
---

As cofounder and CEO of Green Builder Media, Sara is a visionary thought leader and passionate advocate for sustainability. A former venture capitalist, she has participated in the life cycle (from funding to exit) of over 20 companies, with an emphasis on combining sustainability and profitability. She lives in Lake City, Colo., with her husband, where she is an avid long-distance runner, snowboarder, and Crossfit trainer. She is also on the Board of Directors at Dvele, runs the Rural Segment for Energize Colorado, and is a former County Commissioner.