Transforming our Future: Technologies for Decarbonization

Sara Gutterman
3 min read
To reach our climate goals, we need to set our sights on the full-scale decarbonization of our economy, reaching net zero emissions across all sectors as quickly as possible. Fortunately, there are some amazing emerging technologies about to hit the market that will help us get there.
As we transition to the Decarbonization Economy, expect to see dramatic changes in the way that we design, build, extract, manufacture, transport, power, maintain, and dispose of things.
The decarbonization roadmap will encompass a vast multitude of strategies, such as the total conversion to renewable energy; electrification of transportation and buildings; reimagination of industrial, manufacturing, and agricultural practices; adoption of new codes and land-use practices; carbon offsets; and carbon pricing.
With respect to the built environment, the UN advises that carbon emissions from buildings must be reduced by 50 percent by 2030 and 100 percent by 2050 if we have a chance at staying under a 1.5-degree Celsius temperature rise. Given that less than 1 percent of existing buildings are considered net-zero carbon today, we have a long road ahead of us.
Some existing products, like Whirlpool's induction cooktops, Mitsubishi's heat pump HVAC technology, and Panasonic's Cosmos IAQ system, are helping to make our homes and buildings net zero and healthy.
And there are a host of advanced products, systems and technologies under development that are strong, light, efficient, and produced without carbon emissions—some of which can even pull carbon out of the air and sequester it into products like concrete—that play a pivotal role in the transformation of the built environment.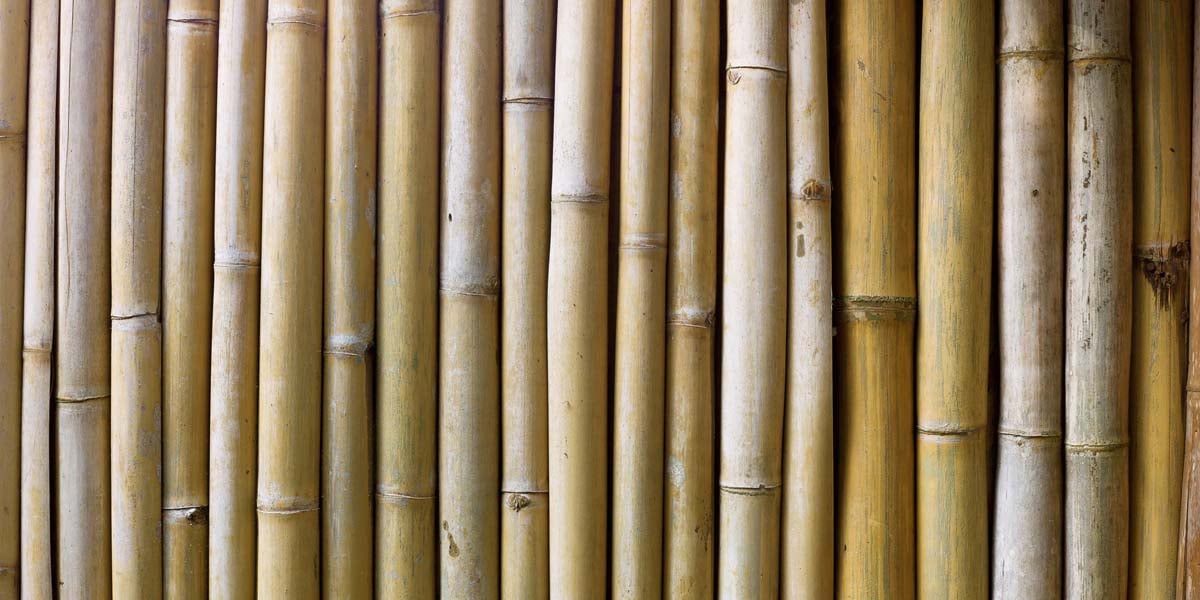 We're keeping our eye on:
Phase Change Materials: Substances that absorb or release large amounts of "latent" heat when they go through a change in their physical state (from solid to liquid and back again); considered to be highly efficient for thermal storage.
Self-Healing Concrete: Water-activated bacteria that react with starch to produce calcite to repair cracks; with a 200-year estimated lifespan, this product reduces infrastructure maintenance requirements and costs.
3D Graphene: 3D-printed lightweight porous foam made of carbon that is reported to be 5 percent of steel's density and 10x its strength; excellent for skyscrapers and tall buildings.
Aerographite: Atom-made materials that grow stronger when compressed; touted to be the world's lightest building material, 75x lighter than Styrofoam.
Laminated Timber: Engineered timber with high water resistance and relative strength (when compared to traditional wood products); can support tall buildings and is reported to reduce approximately 150 tons of carbon per story.
Modular Bamboo: Low-cost and fast-growing material that can extend into different shapes and structures; excellent for earthquake risk mitigation, architectural forms, and reinforcing steel bars.
Transparent Aluminum: Ceramic alloy that is 85 percent harder than sapphire and resistant to corrosion, radiation, and oxidation.
Translucent Wood: 90 percent transparent, this material is highly insulated, strong, and biodegradable; excellent for solar panel cells, window glass replacements, natural indoor lighting, and architectural details.
Light-Generating Concrete: Non-flammable concrete embedded with minuscule glass balls to reflect light.
Aluminum Foam: 100 percwent recyclable foam made by injecting air with molten metal; its high strength-to-weight ratio makes it excellent for resilient cladding.
Nanocrystal: Crystalline nanoparticles that allow light to pass through while blocking heat; excellent for smart, dynamic windows that allow the user to control the amount of light that passes through glass.
Wool Brick: Fused with wool and seaweed polymer, this material is 37 percent stronger than traditional brick; reduces greenhouse gasses from firing traditional bricks.
Pollution-Absorbing Brick: Double layered, insulated brick able to filter 30 percent of fine pollutants and 100 percent of course pollutants; releases filtered air and self-sustaining ventilation for enhanced IAQ.
Hydroceramics: Membrane made of ceramic, fabric, and hydrogels that can absorb up to 400x its volume in water; good for cooling building temperature and saving up to 30 percent in AC electricity costs.
Invisible Solar Cells: By pushing non-visible wavelengths of light to solar cells embedded at the edges, this material has the potential to create energy from any building component, including windows and doors.
With climate change wreaking havoc across the globe, climate action has shifted from urgent to imperative, and the window for action to safeguard our planet is closing fast. It's showtime, and we have to galvanize the global community before it's too late.
Our stated goals might seem massive, but humans have implemented this type of paradigm shift before with primitive tools. Fortunately, the world's brightest minds are on the job, developing innovative technology that will expedite transformation.
---
Publisher's Note: This content is made possible by our Today's Home Buyer Campaign Sponsors: Panasonic, Whirlpool, Rockwool, and Lee Industries. These companies take sustainability seriously, in both their products and their operations. Learn more about building and buying homes that are more affordable and less resource-intensive on Today's Home Buyer.
Sep 10, 2021 3:26:07 PM · 3 min read
---

As cofounder and CEO of Green Builder Media, Sara is a visionary thought leader and passionate advocate for sustainability. A former venture capitalist, she has participated in the life cycle (from funding to exit) of over 20 companies, with an emphasis on combining sustainability and profitability. She lives in Lake City, Colo., with her husband, where she is an avid long-distance runner, snowboarder, and Crossfit trainer. She is also on the Board of Directors at Dvele, runs the Rural Segment for Energize Colorado, and is a former County Commissioner.