The Science of Product Selection
Choosing the optimal products and technologies for the Scottsdale ReVISION house means carefully balancing art and performance.
When building or remodeling any home, you have thousands of products and technologies to choose from. Professionals and our clients often ask what products and technologies we would select for our home.
First and foremost, we would never recommend products to anyone that we wouldn't put in our house.
Our choices are honed from decades of real-world field experience from projects throughout the United States. The products we select must make homes more durable and longer lasting, energy efficient, comfortable, and provide a healthy indoor environment to live and work in. In addition, resiliency, sustainability and long-term impact on the environment are key factors of our selected products.
We believe electrification (moving away from fossil fuels) is ultimately in everyone's best interest. This is especially true in the Phoenix/Scottsdale area, where the air has a high particulate level.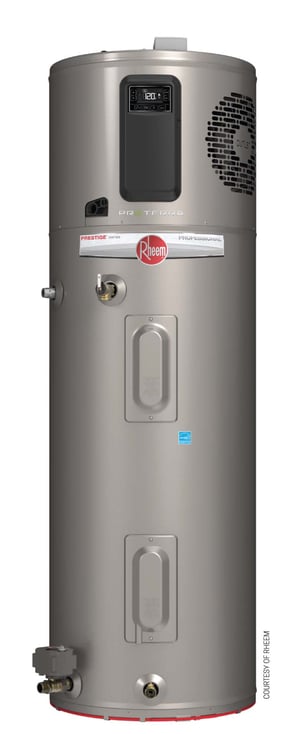 The solar photovoltaic (PV) battery system we select will allow us to most efficiently generate and store electricity, and reduce our dependence on fossil fuels. Reliable, renewable energy systems are more affordable than ever, so we will be switching our heating, cooling, hot water heating, and cooking to all-electric systems.
We'll have more to say about the products and systems selected for the Scottsdale ReVISION House as re-construction proceeds over the coming months. For now, here's a preview of our selection list so far.
Rheem ProTerra: Flexible Hot Water
This is the most efficient water heater on the market, with a UEF of 4–more than four times as efficient as a standard electric water heater.
ProTerra has five modes of operation that enable it to meet a variety of hot water demand needs.
The unit can be controlled by Wi-Fi and a phone app, which can schedule operation to avoid peak demand charges, and even track its energy use.
It has grid-enabled demand response, so it can respond to utility demand signals to take advantage of the best utility rates.
It has automatic leak detection, and auto shut off, should a leak be detected.
Whirlpool/KitchenAid: Electric Makeover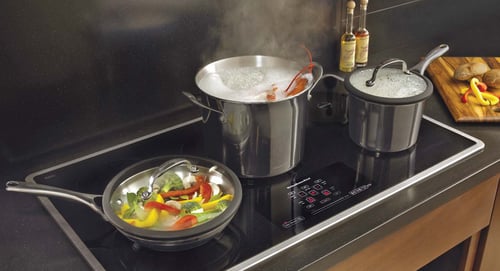 We chose Whirlpool/KitchenAid appliances for their dependability, innovation and energy efficiency. This will be our fourth project using KitchenAid appliances, and we have been pleased with their style and performance. A few highlights:
The induction range we will install will offer unmatched speed, precision cooking and energy efficiency (80 percent to 90 percent of the energy is used to heat the food instead of the air or cooktop surface). We selected the induction range over a gas range to take advantage of another important benefit: elimination of the harmful pollutants emitted during gas cooking.
All of the appliances are designed to conserve energy and water.
Whirlpool/KitchenAid smart appliances have practical smart features that you can control from your phone.
Mitsubishi: Heat Pumps for the Win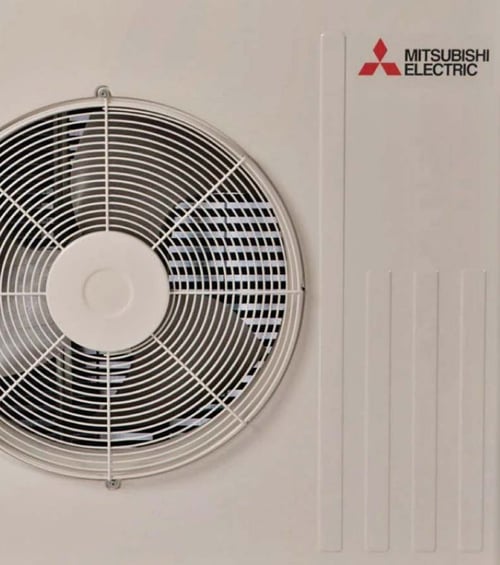 This will be our third Mitsubishi system. We find them extremely energy efficient, reliable, and long lasting, with a seasonal energy efficiency ratio (SEER) of 18 to 24, and heating seasonal performance factor (HSPF) of 9.3 to 12.1. Why Mitsubishi? Here's our short answer:
The inverter and sensor technology are ideally suited to our challenging project. They have the ability to vary the system output based on the actual loads, and produce consistent comfort. They also provide excellent filtration and control options.
The system also has the ability to operate in concert with our energy recovery fresh ventilation (ERV) system.
The system allows us to have great individual zone control which, coupled with our very efficient enclosure, allows us to pre-cool and avoid utility demand charges.
The system's efficiency helps us meet our electrification goals.
Pioneer Landscape Centers, Belgard Mirage: Beyond Durable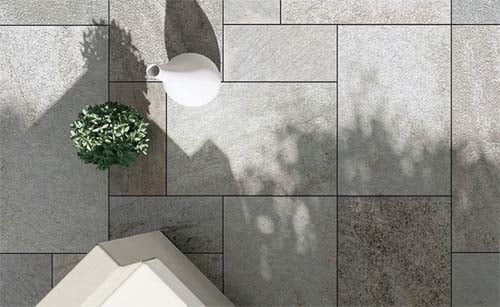 The effort to achieve an attractive landscaping style that minimizes water consumption will be enhanced with products from Pioneer Landscape Centers. Landscaping gravel and sand, in appealing colors and textures, will complement the gardens and hardscape. Belgard Mirage porcelain pavers and hardscape have the following features:
They're very attractive. Strong and crack resistant, they can be sand set–no need to pour concrete that ultimately cracks–meaning they can be moved and reused as desired over many years.
They're man-made, and they are very consistent in color and shape—meaning less waste.
They are extremely stain resistant.
Porcelain pavers and hardscape are cooler than concrete.
They come in various sizes and patterns.
Broan-NuTone Ventilation Products: Quiet Competence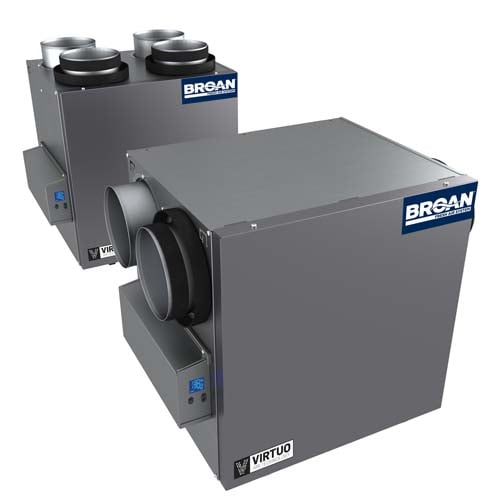 In recent years, Broan-NuTone has really focused on innovating a number of high-performance ventilation products. Most new codes require homes to be built with air exchange rates of less than 3 to 5 air changes per hour, which requires a fresh air ventilation system.
We selected Broan energy recovery ventilation (ERV) kitchen and bath exhaust fans. There is also a connected/integrated Overture ventilation control system, which monitors and adjusts indoor air quality and ventilation based on the home's actual air quality.
Among the many Broan-NuTone products in the home, here are a few feature shout outs:
ERVs are capable of up to 75 percent energy recovery efficiency and are HVI certified.
The home's air ventilation platform is part of Broan-NuTone's AI Series with VIRTUO Air Technology, a built-in smart assistant for self-balancing for quick and easy installation.
VIRTUO also has the ability to maintain balanced air flow by continuously monitoring and self-adjusting to changing conditions.
Flexible filters include acceptance of MERV 13 media.
A wide variety of mounting options makes for easier installation.
Range hood, bath exhaust fans and ERV can be controlled by the Overture fresh air monitoring system, to automatically operate fans as indoor air quality (IAQ) conditions require.
The range hood has very good capture efficiency.
DuPont Performance Building Solutions: A Suite of Solutions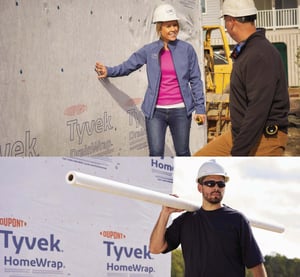 DuPont has decades of experience creating high-performance building enclosure products. We have used Tyvek and Styrofoam/Thermax products in projects for more than 35 years. We will be using the company's complete system, from the roofing membranes to the foundation, including:
Tyvek DrainWrap
Tyvek Flashing Tape
Fortasun Sealants
Thermax polyiso foam board, continuous exterior insulation
MSI, Interior Finish Materials: Natural Advantages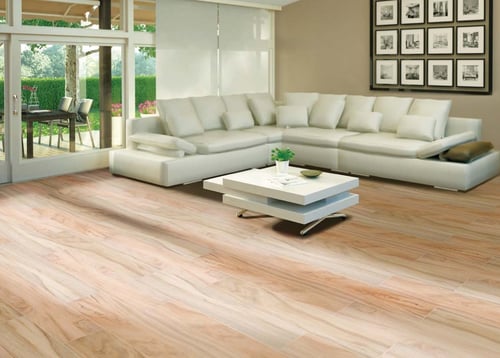 MSI International has a large selection of the latest counter, wall and flooring surfaces, and it provides inspirational input on the latest global trends in hard surfaces:
User-friendly online visualizer tools assist in envisioning the products in our home.
Natural and man-made surfaces combine durability and modern design.
The company has a commitment to recycling and reuse at all manufacturing facilities.
Products qualify for LEED credits—non-toxic, natural materials do not release volatile organic compounds (VOCs).
Rachio: Smart Irrigation for a Harsh Climate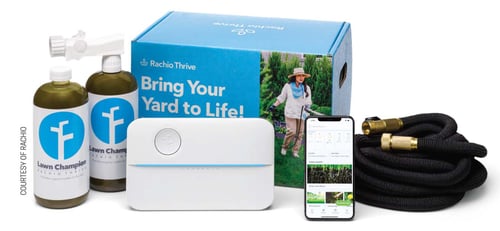 It is no secret that Scottsdale has a dry climate, with temperature spikes of more than 110 degrees in summer. The Scottsdale ReVISION House is situated on a man-made lake that supports an aquatic ecosystem, with many species of plant and animal life. Keeping the landscape and gardens thriving requires some dedicated care and attention. That's why Rachio's automated system became part of our overall sanctuary planning.
But the system is much more than just a sprinkler "timer." It's a smart system that helps us achieve specific goals:
Rachio smart sprinkler controllers allow us to zone the yard to suit the plants' water needs, using exactly the right amount of water at the right time automatically.
Rachio ties in with local weather.
The Rachio nutrient system can actually help build the biological content and structure of our soil, using beneficial microbes and micronutrients to naturally strengthen plant roots–while preventing dangerous chemical runoff.
DuPont ForeverLawn: Grass that Stays Green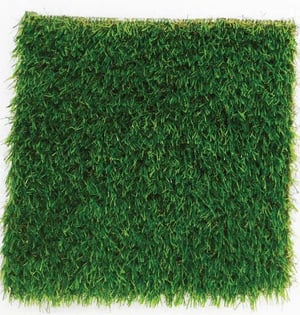 Natural grass in the Scottsdale climate is difficult to maintain in the summer. The heat is intense. But we wanted to incorporate the luxurious look of natural grass in our landscaping plan, and save the smart irrigation for other landscape features.
Identifying a perfect low-maintenance synthetic turf option took some sleuthing. We wanted grass with the right color and texture that is also long lasting, and with no chemical odor. Here's why we landed on ForeverLawn:
The product met our aesthetic goals. It has a premium "lifelike" grass look, a natural color and texture.
It requires no watering ever, and minimal maintenance.
ForeverLawn includes recycled content and contributes to LEED certification.
Lubrizol FlowGuard Gold and BlazeMaster: Premium Pipe
Plumbing should last for the life of a home. In the extreme climate of Scottsdale, we needed plumbing products that would combine ease of installation with super durability and zero toxicity. Here's why we chose the Lubrizol brands:

FlowGuard Gold CPVC
It is durable and corrosion resistant.
It has a time tested, 60-year history of reliability.
The product offers economical, fast, simple installation with common tools.
It's cost effective.
Virginia Tech researchers found that of all common plumbing materials, FlowGuard Gold CPVC has the smallest impact on water quality.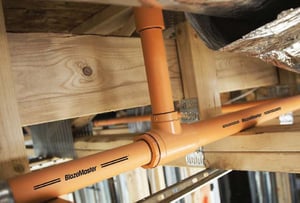 BlazeMaster CPVC sprinkler piping
It is corrosion resistant.
BlazeMaster is fast and easy to install.
The product offers excellent hydraulics.
It's cost effective.
Windows and Exterior Doors: Comfort Components
Windows are a key component to the energy performance of any home. Since we are striving for zero net energy, it's even more critical for our project. Our summer temperatures often top 110 degrees. Our winter temperatures drop down to the low 30s.
The graph below shows the tremendous impact windows have on total wall energy performance. Assuming a typical glazing factor of 15 percent in R-30 walls with R-2 windows, the overall R-value of the walls drops to R-10! Upgrading to higher-performance Low E windows can increase the walls' performance by 75 percent! Windows also have a huge impact on comfort.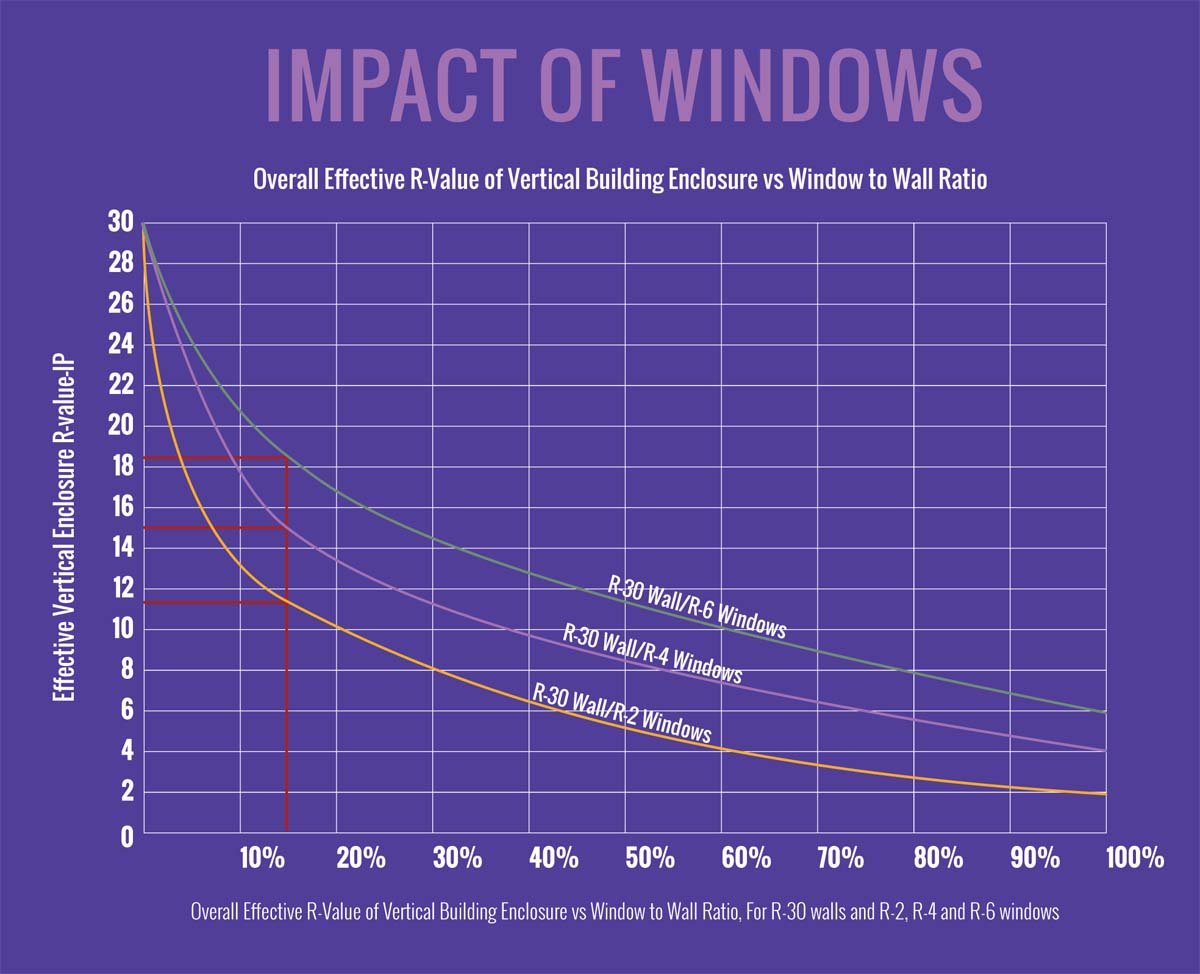 We have not selected a window company at the time of this article, but stay tuned.