The Race to Net-Zero with Panasonic's EVERVOLT Line

Victoria Muharsky
3 min read
Panasonic is on a relentless mission to achieve net-zero emissions, igniting decarbonization efforts with its cutting-edge solar and storage EVERVOLT solutions.
The impacts of climate change are becoming increasingly more catastrophic. To meet the 1.5°C target of the 2015 Paris Agreement and prevent further devastation, everyone—individuals, companies, and governments—must speed up their decarbonization efforts.
Panasonic has done exactly that with the launch of its Green Impact program. The company pledges to completely decarbonize its scope 1 and 2 emissions by 2030. To reach this ambitious goal, Panasonic plans to expand its net-zero facilities, recycle most of its factory waste, triple its circular design-focused businesses, and increase its use of recycled resin.
More impressively, Panasonic aims to eradicate 1% of the current global greenhouse gas (GHG) emissions, the equivalent of 300 million tons of carbon, by 2050. This will be achieved by expanding its on-site generation of renewable energy, enhancing the sustainability of its product offerings, and educating its consumers on decarbonization.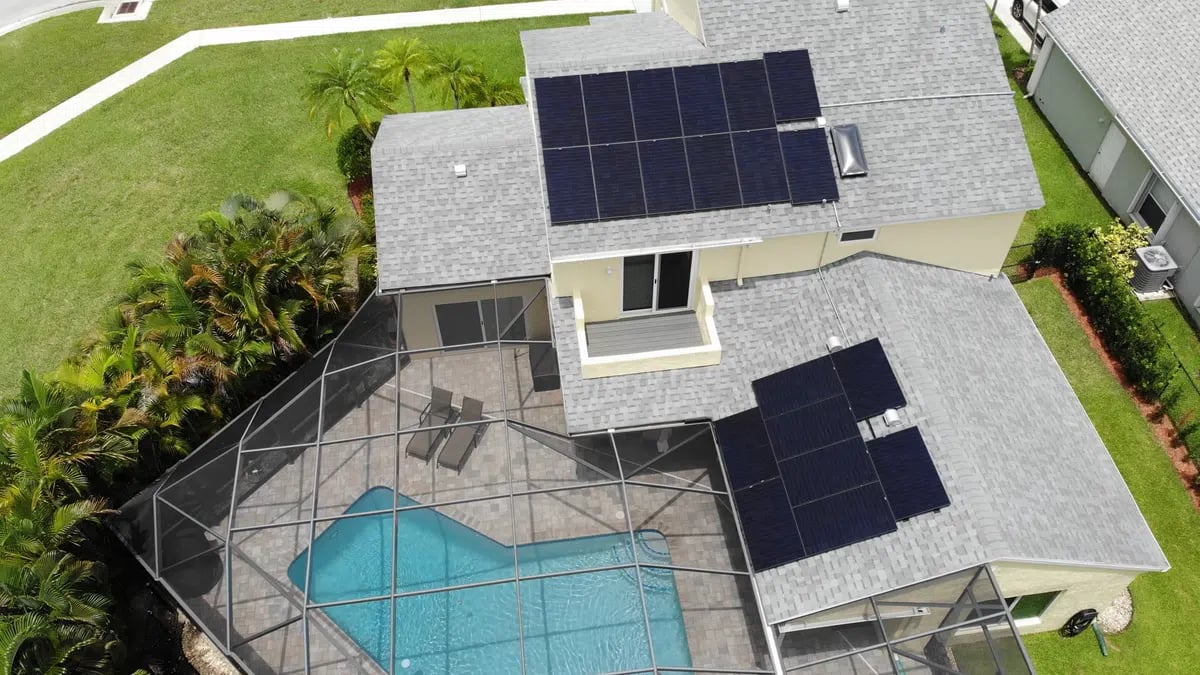 The Linchpin of Decarbonization
The transition to renewable energy is often considered to be the linchpin of any successful decarbonization strategy. This is in large part due to the fact that fossil fuel based energy production accounts for 72% of global GHG emissions. To effectively decarbonize, the world needs to begin transitioning away from fossil fuels to cleaner energy sources such as solar, hydro, and wind.
While companies and governments have the largest impact on decarbonization, individuals are stepping up to reduce their own carbon footprint. According to COGNITION Smart Data, Green Builder Media's market intelligence division, consumers are driving electric vehicles, increasing the energy efficiency of their homes, reducing waste, and turning their homes all-electric to decarbonize their lifestyles. >
COGNITION data also shows that nearly 32% of consumers believe adopting renewable energy is the best way to decarbonize our economy.
Luckily, renewable energy sources such as solar are readily available to homeowners at a reasonable cost. The Inflation Reduction Act (IRA) of 2022 increased the federal tax credit for the installation of residential solar energy systems from 26% to 30%, making solar more affordable than ever.
The switch to solar is an easy decision for many homeowners. Deciding on what solar energy system to install, not so much.
Homeowners must consider the durability of the solar panels, the type of solar panels (whether that be monocrystalline PERC, TOPCON or HJT), the length of the warranty, among other determining factors. /p>
Panasonic has taken the guesswork out of the equation. The company offers a wide range of solar products–solar panels and battery storage solutions–under its EVERVOLT line that will fulfill the needs of any homeowner. >
All 13 of the solar panels offered by Panasonic are considered to be high performance panels as they exceed the average efficiency rate of 20%. Homeowners that want maximum power generation but are constrained by available roof space should purchase high performance panels.
The most efficient solar panels in the EVERVOLT lineup include the EVERVOLT HK2 Black Series Solar Module 430/420W, EVERVOLT PK2 Black Series Solar Module 405/400W, and the EVERVOLT H Series Solar Module 410/400W.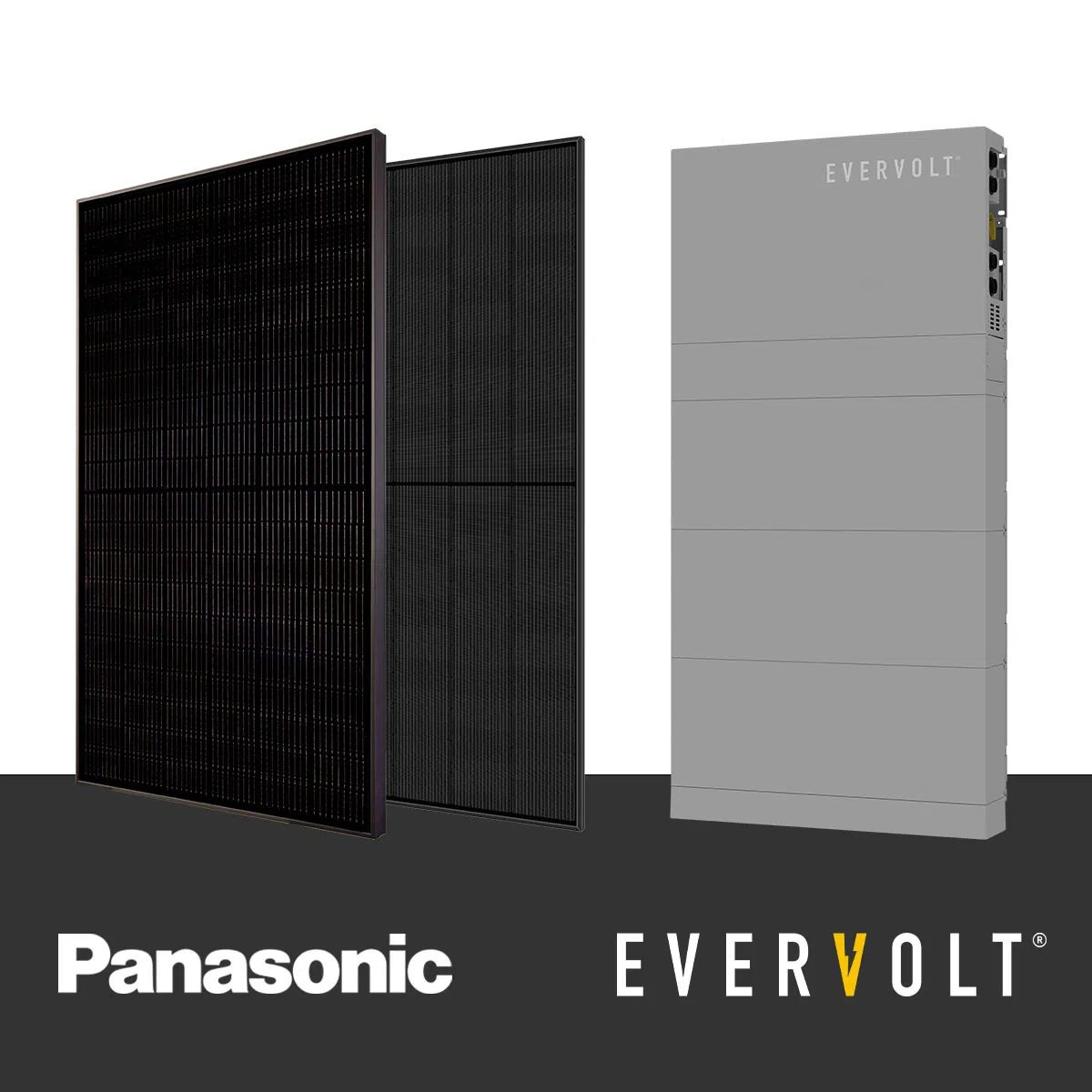 Panasonic leads the industry in having the lowest temperature coefficient for its solar panels. Having a low coefficient of 0.24%/°C ensures that the solar panels still perform efficiently in hotter climates.
Another technological marvel of the EVERVOLT solar panels series is the addition of heterojunction technology with gapless connections. Heterojunction solar panels are able to generate more power output than conventional solar panels making them the ideal choice for many homeowners.
All of the solar panels in the EVERVOLT series are backed by the AllGuard Warranty 25-year product, performance and labor warranty. Providing much needed assurance to homeowners that their solar investment is protected for the lifespan of the solar panels.
To take full advantage of the high performance capabilities of the EVERVOLT solar panels, homeowners should purchase the EVERVOLT AC or DC Coupled Home Battery Storage to create a single, comprehensive solar energy system.
Gone are the days where excess solar power is wasted. Homeowners can now actively manage their own solar production by storing excess energy in home battery storage systems, thus enhancing system resilience and providing backup power during grid failures.
With rising occurrences of climate induced natural disasters and subsequent power outages, solar batteries are becoming an essential part of any solar energy system
Homeowners willing to adopt a solar energy system, such as the ones provided by Panasonic in its EVERVOLT line, are helping to strengthen decarbonization efforts.
Oct 8, 2023 11:59:00 AM · 3 min read
---

Victoria Muharsky is an intern at Green Builder Media. She graduated from the University of Connecticut in 2021 with a B.S. in Biological Sciences and is continuing her education at Western Colorado University as a graduate student in the Environmental Management program. As a person from the East Coast, Victoria is excited to explore the Rocky Mountain region with her two dogs.