The Garage: Not Just for Cars Anymore

Michele Lerner, Associate Editor
6 min read
If you long for more space, why not convert your garage and fulfill your fantasy of unlimited storage, a hangout space, or a private gym?
Whether your budget is in the hundreds or hundreds of thousands, it pays to look at your garage with new eyes. The average one-car garage offers around 240 square feet of space, while the average two-car garage typically has 400 square feet or as much as 720 square feet–in other words, possibly bigger than your first apartment. Converting a garage into living space may be an idea whose time has come.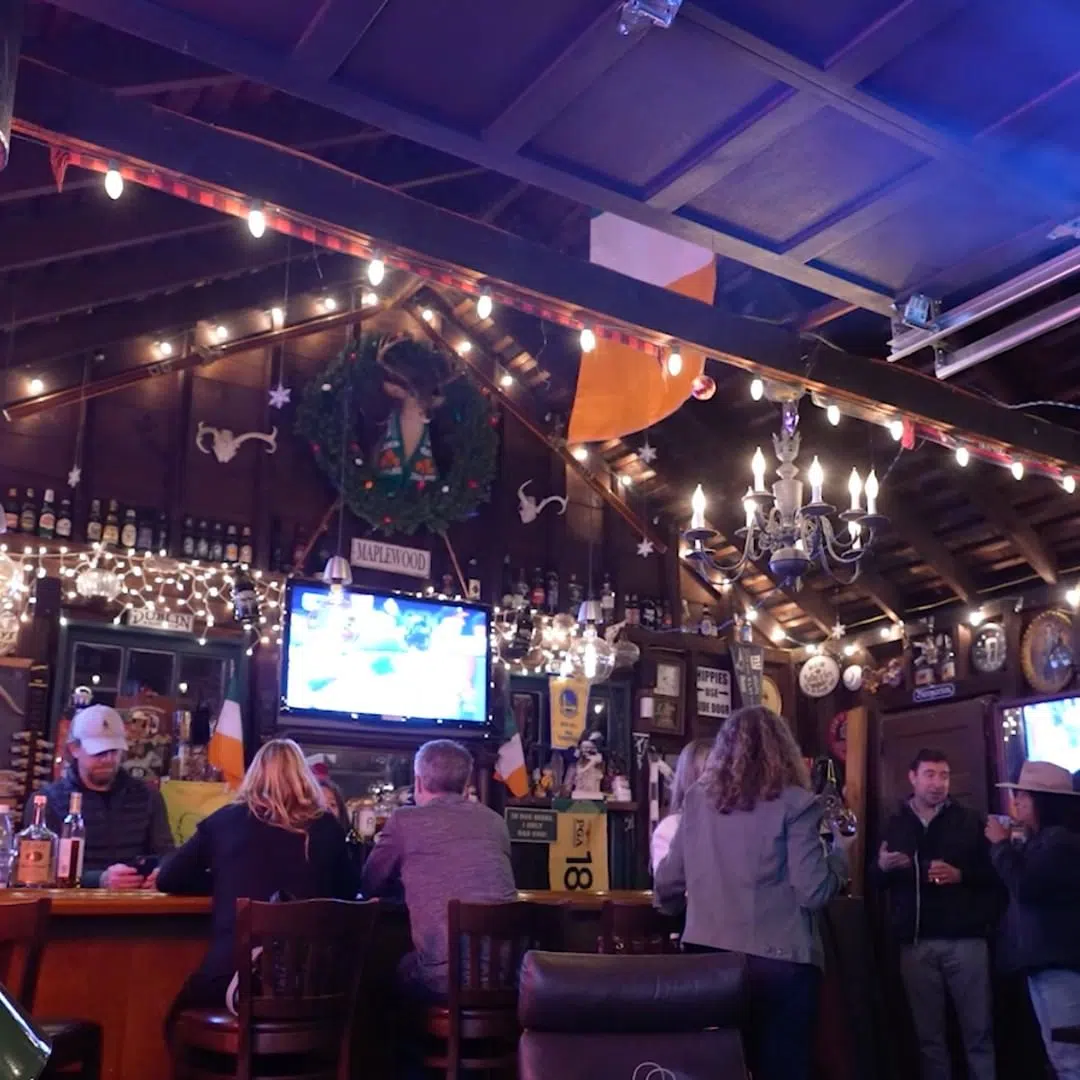 During the pandemic, 49% of millennial homeowners adapted their unfinished garage for some other use, according to the to the America at Home Study of nearly 4,000 adult homeowners and renters throughout the country. Among all ages
78% of respondents said they added storage space to their garage
74% added a home gym
70% converted the space to a home office
67% added craft space or a game room to their garage
67% added a pet grooming area.
"Many people use their garage for storing items they don't need," says Chris Katkish, general manager of InSite Builders & Remodeling in Bethesda. "Since these people have already made the decision that they don't need their garage for a vehicle, they're simply wasting the space."
Sometimes during a garage makeover, clients consider expanding the space with an addition so they can continue to store things they don't need, says Katkish.
Home Improvement: Garage Makeover Considerations
If you're among the 62% of homeowners who would love to make better use of their garage space if they only had the time, according to a myQ survey, the first step is to carve out some creative thinking time.
Some issues to consider:
Your car. Most homeowners opt to park their car on the street on or their driveway if they want to use their garage for something else, says George Bott, an architect with

Anthony Wilder Design/Build

in Cabin John, Md. However, some planned communities have rules about street parking that homeowners should investigate before a garage makeover.
"The garages of many older homes often aren't large enough to accommodate cars, which sometimes prompts the exploration of a conversion," says Michael Winn, owner of Winn Design + Build in Falls Church, Va.
Depending on the size, it's possible to separate your garage into two spaces including one for your car, says Iwona Petrov, a designer with yZign Interiors in Bethesda, Md.
"A finished garage can have epoxy flooring, which is great for flexible uses including cars," says Jim Rill, owner of Rill Architects in Bethesda, Md.
Your budget. If you're converting your garage into unairconditioned space, such as for a gym or an art studio, you could spend less than $1,000. However, says Petrov, a complete renovation with flooring, insulation, plumbing, electricity and temperature control could range from $50,000 to $100,000 or even higher.
Temperature control. Even if you add an air conditioning unit, the garage still must be sealed, says Katkish.
"Depending on how many windows and doors there are, how big they are, and what type of insulation currently exists in the garage, there could be considerable costs in making the space comfortable from a temperature standpoint," says Katkish. "Spray foam insulation can provide the best value for a garage and mini-split HVAC systems are generally a good fit."
Security and ease of operation.

Once you convert your garage to a playroom, an office, a gym, or headquarters for a homebased business, you may want to rethink your security setup. A garage door with remote monitoring such as with

myQ

® smart technology

makes it easier to keep an eye on the space, which is especially important if you have an array of expensive gym or office equipment in the former garage, or want to keep an eye on your kids when they play there.
"It's great to be able to open the garage door remotely while you're on the treadmill to let in fresh air without interrupting your workout, too," says Melissa Foley, principal of strategic relationships for Chamberlain Group, a company that provides access control solutions with its myQ® smart technology and LiftMaster® and Chamberlain® garage door opener brands.
Zoning issues. Different jurisdictions may have rules that impact what you do with your garage and driveway depending on whether it is attached or detached to your house. For example, in Washington, D.C., single-family homes with a driveway must provide a parking space behind a building restriction line, according to Bott, which can impact conversion projects.
Garage Makeover Ideas
Garages offer wide open, flexible space to work with, says Rill, along with a large opening to let in plenty of natural light. Some imaginative ways to use the space include:
A "GarBar": John Garbarino converted his 400 square foot garage in Maplewood, N.J. into what he calls an "iconic" space for his friends and family to hang out, a "

GarBar

" that resembles a tavern. "I wanted to replicate the experience I had in New York City when I could walk out of my apartment to a comfortable bar a couple of blocks away," says Garbarino.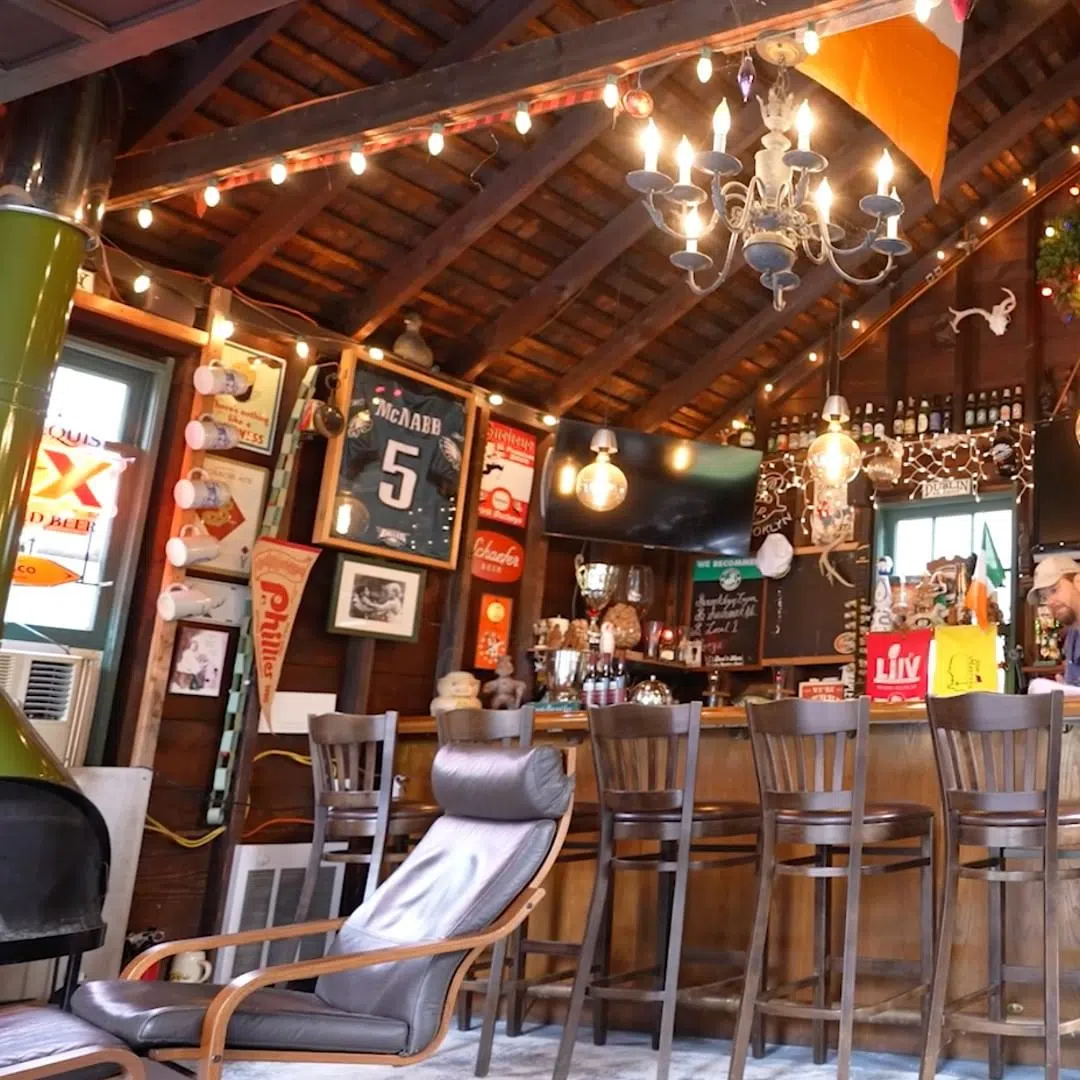 The former garage includes a full bar with a woodburning stove, a wine refrigerator, a kegerator, a Victorian mirror, a wood bar, and bar stools. He uses the myQ system to lock the space and check on it when he's away, and easily keeps the garage doors open when the fireplace is going or when the party expands to the firepit in the driveway.
Similarly, Winn converted a client's one-car detached garage into a "party barn" with a mini bar, an AV system, cinema walls and an overhead side door that connects to a patio with a firepit.
A music room. The term "garage band" is popular for a reason: a garage is a great place to set up drums and other instruments away from the main house.
A dog grooming station. Getting a dirty dog into an upstairs shower can be a messy proposition, so Petrov recommends creating a dog grooming station in a portion of the garage. While some homeowners develop an elaborate setup with a dog washing sink or shower, Petrov suggests adding shelving for shampoo and supplies with a hose nearby can be a simple solution for dog owners.
A home gym. Plenty of people put exercise equipment in their garage, especially when the pandemic closed gyms, but some homeowners get more creative with their space. Petrov suggests adding a mini kitchen for lemon water and fruit, along with mats for stretching and yoga. If you're looking to upgrade your fitness routine, Cooper Mitchell's

Garage Gym Reviews

site provides product reviews and inspirational walk-throughs of over-the-top home garage gyms.
A guest suite. While transforming your garage into a guest suite is on the high side for expenses, it could increase the value of your home to add a usable bedroom. If your garage is attached to the house, it could be simpler to turn it into conditioned space than a detached one. Local regulations may impact whether you can convert a detached garage into living space, and whether you can use it as an Airbnb.
A homebased business. Ashley Marie Soaps started as a hobby, but owner Ashley Marie quickly quit her full-time job and converted her garage into a manufacturing and shipping site for her handmade soaps. She opens her garage door in the mornings to see the sunrise over a river in her St. George, Utah home, and uses the myQ app and a camera for security.
An art studio. A garage can be ideal as an art studio if it has an easily cleanable cement or epoxy floor, says Petrov. Art supplies, paint, easels, and folding tables can be stored if you want to use the garage for a car, or you can design built-in storage and furnish it for daily use.
A multipurpose fun space. Rill converted his detached two-car, two-story garage into a "fun house" for a variety of activities. The upper level has an art studio, while the lower level has a space for gym equipment. "We went for 'Fun, Fun, Fun,' with this project," says Rill. "There are no rules for this space."
The garage can be used for exercise, hobbies, and dance parties, and connects to the outdoors through large openings.
Garages make an ideal location for games such as table tennis and billiards since they offer plenty of open floor space, says Winn.
A home office. Whether you and other people in your household work at home occasionally or always, a dedicated space can give you a place to concentrate, host video calls, and stay organized. An unused garage can be converted quickly with a desk, chair, and lamp, or it can be designed with several workstations for different projects, Petrov suggests.
Expand the main home. Depending on where your garage is attached to the house, you may be able to seamlessly expand your living space. For example, Bott converted a garage with a bedroom above into a family room with a volume ceiling connected to a previously small, isolated kitchen.
A garage conversion can be as elaborate or as simple as you want depending on the space, local rules, your budget, and your imagination.
---
Publisher's Note: This content is made possible by our Today's Homeowner Campaign Sponsors: Whirlpool, Vivint, myQ, Sonos and Jinko Solar . These companies take sustainability seriously, in both their products and their operations. Learn more about building and buying homes that are more affordable and less resource intensive.
Jul 22, 2022 9:09:05 AM · 6 min read
---

Michele Lerner is an award-winning freelance writer, editor, and author who writes about real estate, personal finance, and business.