Second Helping
In times of supply shortages, reuse stores may fit builders' needs for quality construction materials.
The supply chain disruption resulting from COVID-19 is pushing builders to find new sources of supplies. Places that may be overlooked are local building supply reuse organizations. These nonprofits accept donated items such as used building materials and resell them to members of the general public.
Supplies typically come from one of two sources: a home or business that was remodeled or carefully deconstructed during demolition, or a building site that had excess materials that couldn't be used or returned.
The best-known example of a building material reuse organization is Habitat for Humanity's ReStore, which has 900 locations across the United States. There are also many independent groups nationwide. Build Reuse, a trade organization for building reuse organizations, has 50 members from deconstruction firms, reuse retailers and material appraisers. The association's online directory, ReuseWood.org, helps connect people with wood reuse and recycling organizations. There are more than 1,400 listings in the directory.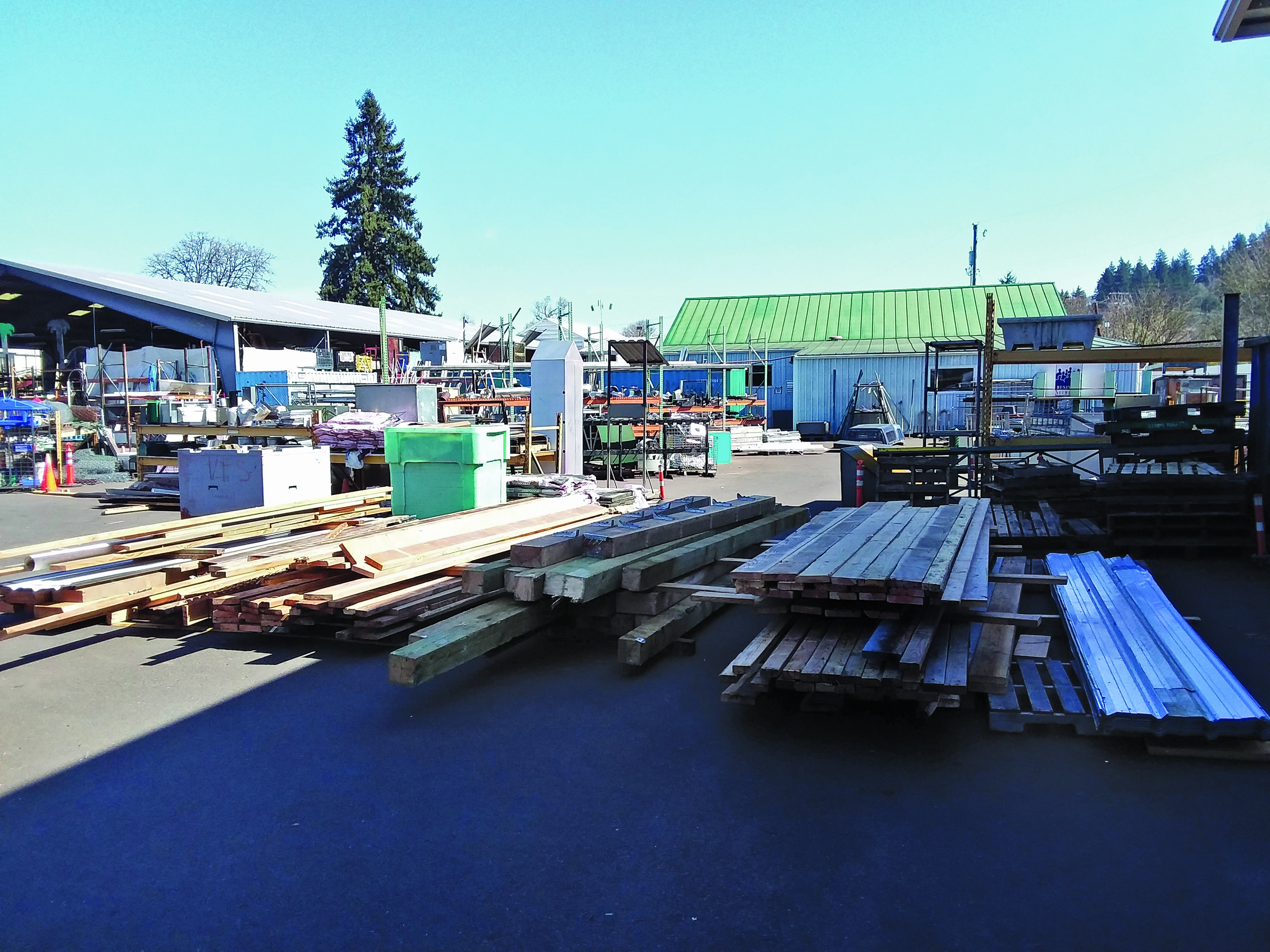 Instead of stockpiled junk, people who visit reuse organizations find high-quality building goods at rock-bottom prices. Credit: Courtesy BRING
There are definite environmental advantages to shopping at reuse stores. Besides diverting materials from landfills and incinerators, making use of existing items retains their embodied energy, which is significant.
A European study found that construction supplies make up 24 percent of all raw materials extracted from the earth. Those materials must then be converted to usable products such as steel, glass and masonry, which further drain the earth's resources.
There are also practical reasons to shop reuse stores, even when building materials are more readily available than they are currently. The prices can't be beat. Many older materials have higher-quality construction that simply isn't available or affordable today.
Second-hand building materials stores are more likely to stock period-specific products, which is helpful for preserving the character of older homes and a delight for homeowners aspiring to trendy styles such as the farmhouse or industrial look.
People who envision reuse organizations as places that stockpile junk will be pleasantly surprised by the modern iteration. "Most focus on materials they know they can rehome," says Carolyn Stein, executive director of BRING, a building material reuse store in Eugene, Ore. "They know that if they can't sell an item, or a product is likely to break during handling, they're going to bear the cost of disposal at some point. That means they accept only the highest-quality pieces for sale."
Increased Material Flows
As reuse stores become more popular, government agencies seek ways to lower their waste disposal costs, and consumers demand more eco-conscious materials, communities are looking for innovative ways to recover items for reuse.
One example is the Construction Materials Reuse and Recovery program (CMRR), which is a partnership between BRING, the City of Eugene and Lane County, Ore. Its mission is to help builders recover reusable materials from the waste stream, educate them on best practices for sustainable materials management, and lower their disposal costs.
Once a builder signs up for this free resource, a CMRR representative walks through their job site with them and helps identify which materials can be salvaged for reuse. The contractor deconstructs those portions of the building and sets aside all reusable products so BRING can pick them up.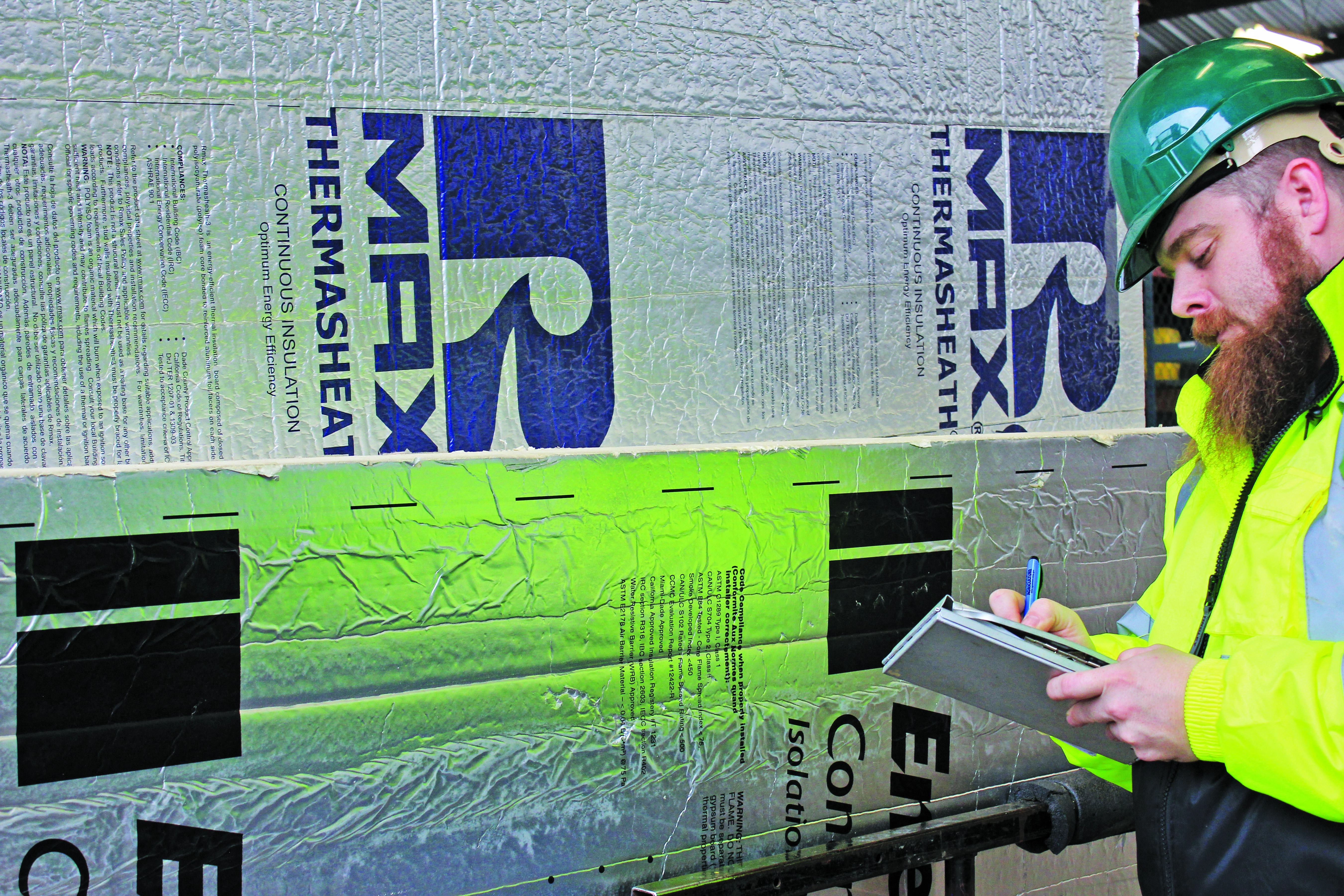 Building material reuse sites such as BRING in Eugene, Ore., offer the construction industry a less-expensive and environmentally friendly way to acquire needed supplies. Credit: Courtesy BRING
All participants receive a 20-page toolkit to help them better understand materials management and how to reduce waste at future projects. If a builder wants to incorporate second-hand materials in a project, CMRR staff can help them understand what products they're likely to find at a reuse organization and how to best utilize them.
So far, the CMRR program has resulted in significant reuse and cost savings. Since it began in 2018, participants have diverted at least 516,000 pounds of material and avoided paying $21,857 in tonnage fees at the local transfer station. In addition, donated building materials may be eligible for a tax deduction, since BRING is a nonprofit.
Successful Reuse Organization Partnerships
Stein shares a few best practices for builders interested in sourcing materials from reuse organizations. One is to go there with realistic expectations. "The materials at reuse stores are not necessarily going to be consistent like you'd find at a regular hardware or lumber store," she says. "You have to think creatively and be willing to adapt and work with clients to identify materials that will be suitable."
Reuse stores may not be the best places to find structural materials for commercial applications. Often, reclaimed lumber will need to be re-graded for those purposes. Instead, consider them a good resource for things like fixtures and finishes.
The inventory at building material reuse stores changes often, so check back on a regular basis to see what has come in. "It's a good idea to create a relationship with your local organization," says Stein. "If there's something specific you're looking for, you can check in with the people you know and they may be able to help you find what you need."
Also, don't hesitate with your decision making, according to Stein. "If you see something you want, you should buy it," she advises. "You may not see it again."
As climate change continues to impact the planet, interrupting global supply chains and leading to massive rebuilding efforts that cause material shortages, builders may find themselves turning to reuse organizations more often. As supplies of finite materials such as ores and petroleum products are depleted, reused building materials may become a critical resource at some point this century.
There's no better time to become familiar with reuse services than right now.