Schneider Electric: Accelerating Towards Net-Zero with ESG

Victoria Muharsky
1 min read
An early adopter of sustainability, Schneider Electric has set a strong Environmental, Social, and Governance (ESG) strategy to decrease the company's global impact.
A long-term practitioner of sustainability, Schneider Electric has adopted a comprehensive ESG strategy to tackle its material sustainability risks and create value for its stakeholders.
Schneider Electric is at the forefront of sustainability-focused data collection and management with its early implementation of the Schneider Sustainability Impact (SSI) tool. As early as 2005, the company has tracked their sustainability performance using the SSI tool to integrate sustainability and now ESG into business operations.
The SSI tool aggregates a single ESG performance score to transparently share, both internally and externally, the progress Schneider Electric has made on its ESG goals. In 2022, the company made significant progress on its 11 global targets that are to be completed by 2025.
Schneider Electric also reports quarterly and annually on its 6 long term sustainability commitments which are rooted in the United Nations Sustainable Development Goals (UN SDGs).
Most notably, Schneider Electric is one of the first corporations to have its Net-Zero target validated by the Science Based Targets Initiative (SBTi). The decarbonization of its value chain is of the utmost importance to Schneider Electric.
It is one of the many ways Schneider Electric has accelerated its sustainability commitments to make a meaningful impact on climate change.
Sara Gutterman, CEO of Green Builder Media, recently interviewed Richard Korthauer, Senior VP of Home and Distribution at Schneider Electric, to discuss Schneider Electric's ESG vision.
In their discussion, Richard highlights Schneider Electric's commitment to sustainable product design, the company's status of operating a lighthouse factory, and its strategy to reach net-zero carbon.
Watch the video to learn more about Schneider Electric's ESG commitments and strategies.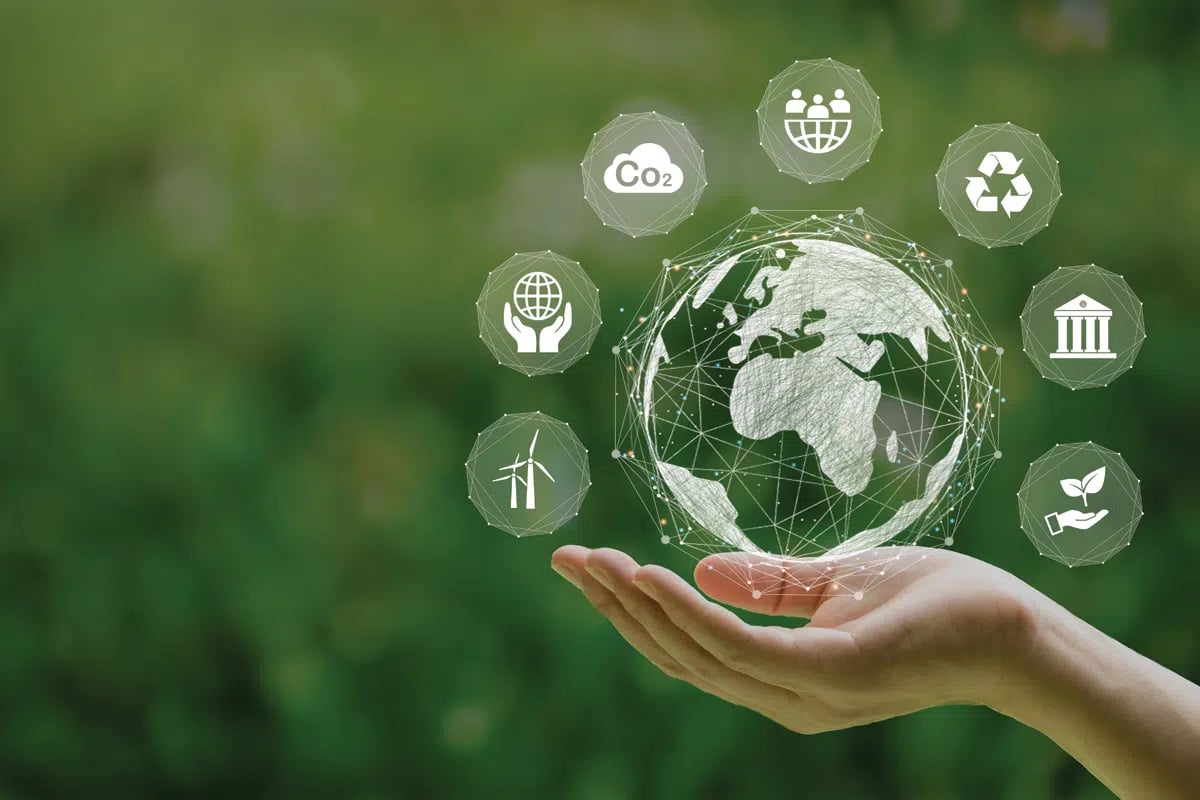 Aug 24, 2023 8:00:00 AM · 1 min read
---

Victoria Muharsky is an intern at Green Builder Media. She graduated from the University of Connecticut in 2021 with a B.S. in Biological Sciences and is continuing her education at Western Colorado University as a graduate student in the Environmental Management program. As a person from the East Coast, Victoria is excited to explore the Rocky Mountain region with her two dogs.