Samsung Pushes Sustainability Through ESG Initiatives

Samantha Carlin
1 min read
Watch this video to learn how Samsung is working towards an improved future through corporate Environmental, Social, and Governance (ESG) initiatives like shifting to 100 percent renewable energy for their North American operations.
Sponsored Content
Sara Gutterman, CEO of Green Builder Media, spoke with Mark Newton, head of corporate sustainability for Samsung Electronics in North America, about Samsung's ESG initiatives. In the conversation, Newton emphasized that Samsung is focused on reducing carbon emissions across all sectors of the company and designing sustainability into their innovative products with the goal of enabling customers to shrink their environmental footprint.
According to Newton, Samsung considers externalities when designing products and incorporates environmental and social impacts into the decision making process. "We're making decisions that help us reduce greenhouse gas reductions, implement circular economy practices, and contribute to healthy communities," Newton asserts.
"Our first priority is to run our operations as efficiently as possible," Newton explains. "We're also constantly striving to enhance the energy efficiency of our products. Over the last ten years, we have been able to help our customers save as much as 350 million metric tons of CO2 emissions through the efficiency improvements of our products."
Check out the video to learn more about Samsung's commitment to social responsibility and environmental protection, and learn more about the sustainability attributes of Samsung appliances in the VISION House Transcend.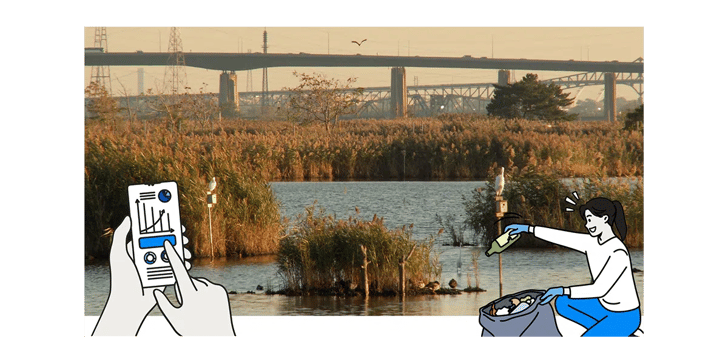 Aug 24, 2022 11:45:40 AM · 1 min read
---

Samantha is able to express her passion for the environment -- both natural and built -- as the special projects manager at Green Builder Media. Prior to joining the Green Builder Media team, she worked as an order management specialist at C.A. Fortune, a consumer brands agency. She is a recent graduate of the Master in Environmental Management program at Western Colorado University with an emphasis on sustainable and resilient communities. Originally from the suburbs of Chicago, she is currently thriving in Gunnison, CO where she enjoys the surrounding geology, mountain biking, and skiing.