Renting Just Got Cheaper than Buying a Home

Michele Lerner, Associate Editor
6 min read
Some reports suggest that renting makes more financial sense than buying in most markets now, but details determine the best long-term housing plan.
The rent vs. buy stats just flipped faster than an investor can turn a 1950s ranch into a "charming bungalow."
One year ago, owning a home made sense. The mortgage-plus-costs home loan was more affordable than renting a home in 60% of markets, according to ATTOM Data Solutions, a real estate data analytics firm. Fast forward: In the first quarter of 2023, ATTOM's latest report says that it's cheaper to rent than to buy in 95% of the 222 counties included in their study.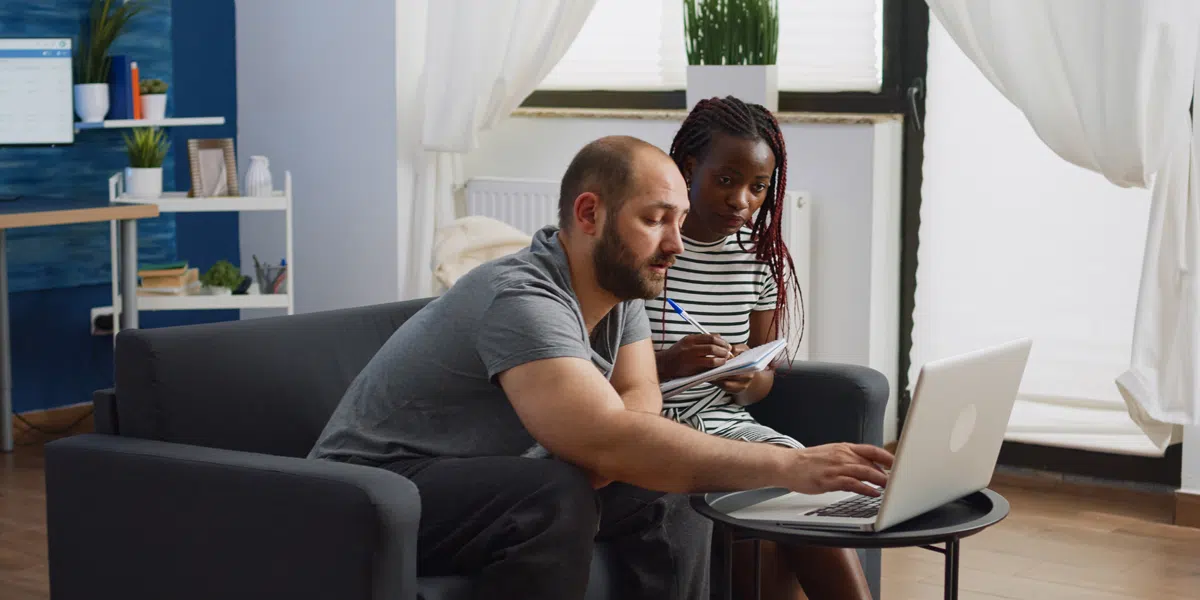 Why? Higher mortgage rates. Mortgage rates hovered around 3% at the beginning of 2022, and rose sharply to more than double that rate by the fall, peaking around 7%. Now rates are about 6%, which means the mortgage payment of principal and interest on a 30-year fixed-rate loan of $350,000 jumped from about $1,500 in early 2022 to about $2,100 in early 2023.
ATTOM's analysis found that even though rents rose faster than home prices in 46% of the counties in their study, renting a three-bedroom home is more affordable in most places than buying a three-bedroom home.
So, does that mean decision over–you should rent? Not necessarily.
"Reports like the ATTOM report can certainly be part of the consideration process, but real estate is local, local, local," says Will Rogers, a private wealth advisor at Ameriprise Financial in Evans, Ga. "Identifying your core needs and desires and then comparing the choices you have in your local area should be the heart of the decision process. There is just no substitute for actually visiting properties 'in the flesh' since the all-too-important intangibles rarely come through in reports and real estate listings. A useful approach is the tried-and-true process of listing the pros and cons for your choices and evaluating them side by side."
However, there's still some value in learning about the trends in your local market, says Beth Eller, a senior vice president for mortgage lending at Winston-Salem, N.C.-based Truliant Federal Credit Union.
"A fact-based report provides knowledge to a potential homeowner they may not have otherwise," Eller says. "It could prevent them from making a quick decision with long-term implications."
Obstacles to Homeownership
For some people, homeownership isn't an option now. Inflation and higher mortgage rates have raised the bar higher and they simply can't afford the purchase price. In a recent report by Real Estate Witch, based on a survey by Clever, a real estate data company, 92% of millennials said inflation has impacted their home buying plans. Nearly half (47%) said high interest rates are a significant barrier to buying.
The millennials surveyed weren't optimistic about their chances of buying, either, with 76% saying they think market conditions will worsen before they buy a home. More than one-third (37%) worry that even though they are ready to buy a house, they may not qualify for a mortgage.
In response, many of the millennials surveyed are delaying plans to buy (28%), saving more for a home (59%) or planning to spend more on a home (36%). About one-fourth (26%) said they plan to buy a fixer-upper and another one-fourth (25%) plan to buy a smaller home.
If you're among those making plans to buy, it pays to compare housing options in your budget and to think through some of the long-term implications of your choice.
Job-hopping? Stick to Renting
Buying a home is a big commitment – one you may not want to make if you're among the 70% of millennials and Gen Zers planning to quit your job in 2023. More than half of U.S. workers (61%) are considering quitting in 2023, according to a LinkedIn survey, with the highest percentage among Gen Zers (72%) and millennials (66%).
There's nothing wrong with making a career change, and if you can work from anywhere it doesn't make a big difference in your rent or buy decision. But if you must work in a specific location and want the flexibility to job hop over the next few years, renting is definitely preferable.
Here's why: when you buy a home, you must pay closing costs of 2% to 5% of the loan amount, plus a down payment of anywhere from 3% to 20% or more. That means you'll pay at least $17,500 for a $350,000 home. You'll pay closing costs again when you sell. Financial experts recommend keeping a house for five to seven years to build up enough equity to offset those buying costs.
"The first question usually is how long do you intend to stay in the residence?" says Eller. "The costs associated with buying can take several years to recoup. Additionally with a higher loan-to-value loan, there needs to be enough appreciation in value to offset resale expenses for a quick sale."
Knowing how long you'll be around matters for renters, too.
"For renting, it's important to know the property, area and terms of the rental contract," Eller says. "Does the contract have verbiage about a penalty for breaking the lease or extending the lease, and for maintenance and upkeep of the property?"
Even if you plan to stay in one area for years, though, that doesn't necessarily mean you should buy now, especially when purchase costs are high.
Red Flags for Buyers
Becoming a homeowner requires both a financial and emotional readiness test.
"When deciding to rent or buy, you may want to look in the mirror before you look on Zillow," says Rogers. "Is it in your nature to keep up with small repairs and maintenance items–or at the very least identify them early and hire someone to make preventive repairs? If not, renting might be better for you to avoid costly repairs. Are you disciplined enough to save up for occasional repairs?"
A lack of savings can be an indicator that you're not ready to own a home yet, Eller says.
"You need consistent income and a credit history to qualify for a loan," she says. "You need to be truly ready to commit to a long-term loan."
Lenders typically want to see first-time homebuyers make a down payment from their own funds to demonstrate their ability to stick to a budget, Rogers says. If you're responsible with your money, you're more likely to have a high credit score, which will help you qualify for a better mortgage rate, he says.
"When you're doing an honest self-assessment, consider any volatility in your life," Rogers says. "For example, if you're at high risk of losing your job, having a recently purchased home could be a true disaster because you could lose your home in addition to the job."
Green Flags for Some Buyers
Every housing market is different and every choice about when to buy should be made individually. Now may be the time to buy because you've found the perfect opportunity to purchase a home at a lower price than last year or in a desirable neighborhood where homes are rarely listed for sale. Or you found a lot for a good price and can hold onto it for a future build when inflation declines.
Alternatively, it could be the right time to buy because your landlord raised your rent and now buying is less costly in your market. Or you're willing to downsize from a three-bedroom rental and buy a two-bedroom home instead.
In every scenario, it pays to crunch the numbers after comparing possible options.
"Keep mortgage rates in perspective," Rogers advises. "While rates are higher than a year ago, they are also at their lowest level in six months right now and far lower than historical averages of the 90s or even the early 2000s. If a monthly mortgage payment is still lower than a monthly rental payment for an equivalent home, that's a bright green light."
Remember that you don't have to live with the same mortgage rate for the entire time you own your home, either. If rates come down, there will be opportunities to refinance, Eller says.
"Rates will always trend up and down," she says. "Trying to peg the lowest rate could cause you to lose out on a really good opportunity."
Whatever you decide, try not to focus on FOMO, Roger says, because housing markets can go up or down. What's most important is making an informed choice based on your life and your finances.
---
Publisher's Note: This content is made possible by our Today's Homeowner Campaign Sponsors: Whirlpool, Carrier and Jinko Solar. These companies take sustainability seriously, in both their products and their operations. Learn more about building and buying homes that are more affordable and less resource intensive.
Mar 1, 2023 11:31:23 AM · 6 min read
---

Michele Lerner is an award-winning freelance writer, editor, and author who writes about real estate, personal finance, and business.