Record High Temperatures Influence Outdoor Living Trends

Sara Gutterman
1 min read
Summer is usually the time when people play outside as much as possible. But all-time heat records are begging a new set of considerations for outdoor living spaces.
Outdoor living areas have become sanctuary spaces to many homeowners, helping to bolster their physical and mental health and connecting them to a natural, simple, and minimalistic lifestyle.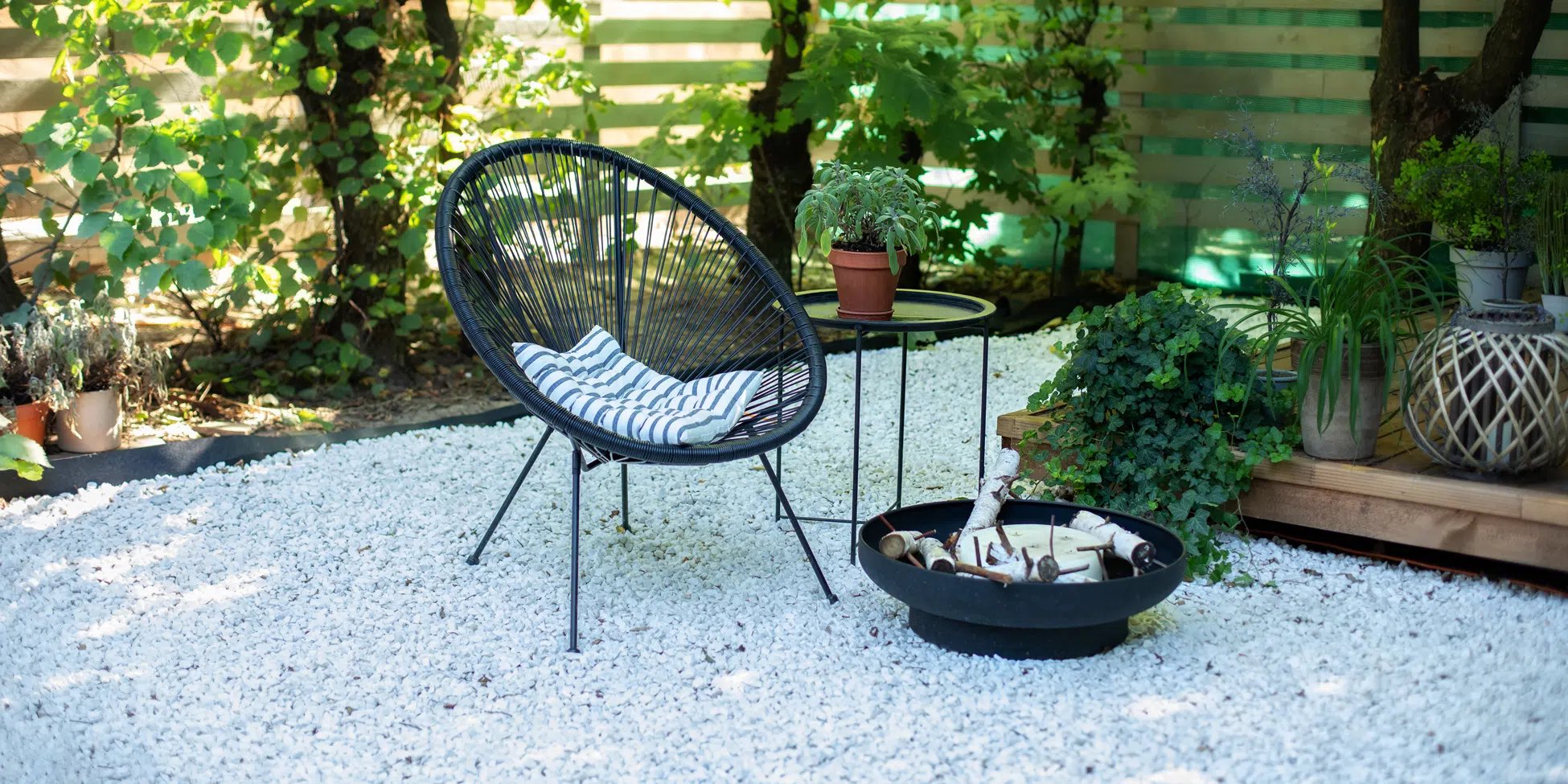 According to COGNITION Smart Data, Green Builder Media's market intelligence division, nearly 75% of homeowners claim that their outdoor living areas play an essential role in maintaining peace of mind and a sense of normalcy on a day-to-day basis.
COGNITION data shows that food production and water conservation are two top considerations for homeowners when planning outdoor living spaces. Garden beds, edible plants and flowers, and xeriscaping are of paramount importance, with water-thirsty lawns steadily shrinking in desirability.
Nearly 80% of COGNITION survey respondents say that they are now growing their own food in backyard gardens, planter boxes, patio pots, or rooftop terraces primarily to benefit their mental health, take control of their food supply, and improve their nutrition and wellness.
There has also been a marked increase in adoption of drought-resistant landscaping and smart irrigation systems that reduce water use.
In response to soaring temperatures, homeowners are investing in shade trees, natural pools, plants that create microclimates, and durable composite materials that won't warp from UV exposure.
And investments in outdoor living spaces don't just enhance homeowner enjoyment—they also help increase the value of homes. According to Zillow, backyards were highlighted or mentioned 22 percent more often in for-sale listings in 2022 compared to the year prior, and patios saw a boost of mentions in listings by 13 percent.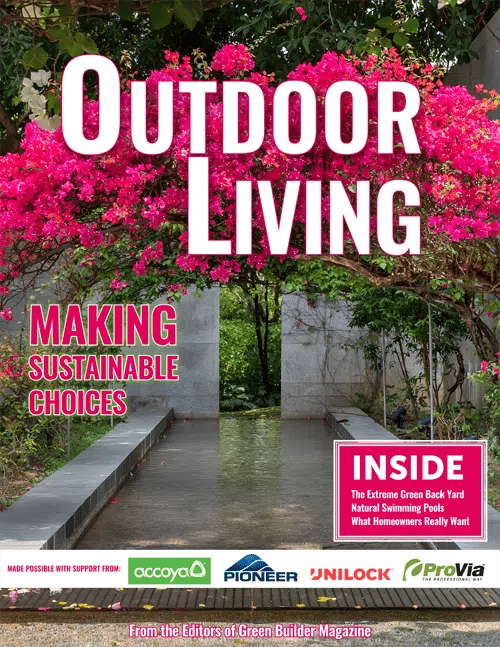 A recent report by the National Association of Realtors and National Association of Landscape Professionals, homeowners recognize that expenditures in landscape upgrade, outdoor kitchens, and new patios yield effectively a 100 percent return on investment.
Investments in outdoor living spaces are expected to continue through 2024 and beyond, offering homeowners an enhanced quality of life, a much-cherished connection with nature, and a higher resale value.
Check out Green Builder Media's Outdoor Living Guide for tips on how to create well-designed sustainable outdoor spaces for your home or building projects.
Jul 6, 2023 3:08:24 PM · 1 min read
---

As cofounder and CEO of Green Builder Media, Sara is a visionary thought leader and passionate advocate for sustainability. A former venture capitalist, she has participated in the life cycle (from funding to exit) of over 20 companies, with an emphasis on combining sustainability and profitability. She lives in Lake City, Colo., with her husband, where she is an avid long-distance runner, snowboarder, and Crossfit trainer. She is also on the Board of Directors at Dvele, runs the Rural Segment for Energize Colorado, and is a former County Commissioner.