Real-World Zero Net Energy Homes

Cati O'Keefe
1 min read
A new book based on a report to the California Energy Commission is a treasure trove of information about net zero building for builders and developers.
Interested in building zero net energy (ZNE) homes? This book is for you. Real-World Zero Net Energy Homes for California by Lew Harriman offers principles and practices described that can be applied to all types of market-rate ZNE homes at a variety of price points.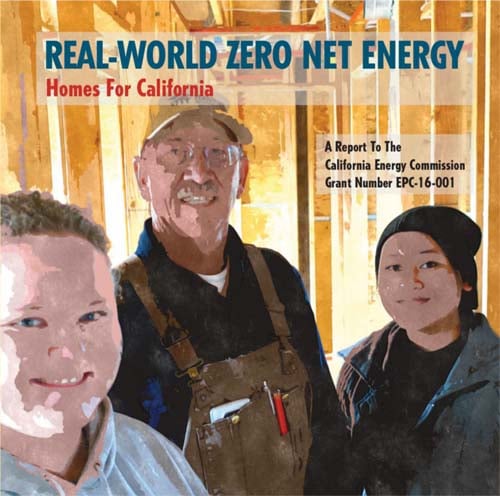 The book is based on a case study development, Dream Creek in Stockton, Calif. These houses were built at very modest cost and mostly with unskilled volunteer labor.
As a result, the designs have been simplified and cost-optimized to the last possible penny, so that ZNE could be reliably achieved at equal or lower costs than past practices. The author—and the many contributing editors to this book—believe that by applying the outlined approaches, profitable market-rate ZNE can be a reality without complexity, waste, and cost. It also gets the country on the path from net zero energy to zero carbon.
The book includes chapters on the following topics:
ZNE home overview
Cultural changes
Architectural design
Construction management
Building enclosure
Structural commentary
Mechanical systems
Plumbing & hot water
Electrical systems
Information for owners
The foundation for successful ZNE building includes a willingness to learn and change the patterns and practices of the past, the author notes. This book provides a framework to plan and execute successful NZE building projects without complexity, waste, and headaches.
You can download a free copy of Real-World Zero Net Energy for California here.
Jun 7, 2021 2:57:16 PM · 1 min read
---

Cati O'Keefe is the editorial director of Green Builder Media. She has 25 years of experience reporting and writing on all aspects of residential housing, building and energy codes, green building, and sustainability.